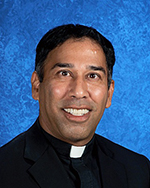 Three years ago, the $66 million 4500Forever Capital Campaign was launched to purchase and renovate the HISD campus next door, now known as the Joplin Campus. In Phase I, we successfully raised $54 million to purchase this key property. Now in Phase II, with a focus on master planning and renovations, our goal is $12 million. While still in the quiet phase, we have raised over $3.4 million, or 25% towards this goal. Throughout the fall and the spring, our campaign committee will continue its major gift strategy, approaching foundations, families, alumni and friends.
The top three priorities identified for Phase II are the creation of a much-needed Student Center, investment in STEM to ensure cutting-edge education, and central redevelopment of greenspace for playing fields. These priorities are fully realized in the Move-In Master Plan, which was shared last spring. (Click here to view the plan).
Kirksey Architects have designed a plan which creates a unified campus experience, leveraging our new acreage and facilities in creating the highest and best use of all of St. Thomas' assets. The combined Main and Joplin campuses total 27.5 acres and you will not want to miss the unique fly-over video of our unified campus concept.
Completing the 4500Forever Capital Campaign is critical not only for the future of St. Thomas but also for Catholic education in the greater Houston area. Because of your gifts and prayers, St. Thomas is well-positioned for the next 100 years. I am deeply grateful to you for your continued confidence in our mission and strategic vision for the future.
Yours in Christ,
Fr. Kevin Storey, CSB
President and Interim Principal