St. Thomas High School is a well-established college preparatory that provides a caring, intellectually challenging learning atmosphere in which young men develop the tools necessary to become successful in their further studies and careers. Emphasis is placed on the students' preparedness for an ever demanding and diverse world.
The St. Thomas community, which includes students, parents, faculty, staff and alumni, nourishes the faith of all its members. Together, and as individuals, members of the community share the responsibility of actively bearing Christ's message to the society at large. Promotion of social justice and service to those in need stand at the core of this mission.
To view our full course catalogue with all academic courses offered please click here.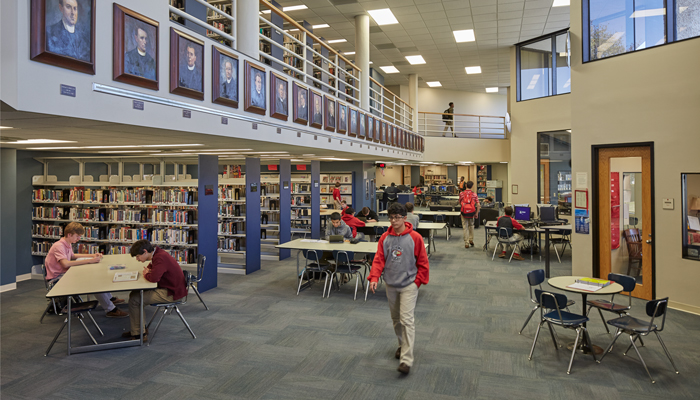 Click on the link below to view a PDF about student graduation requirements and curriculum outlines for each grade level.
Click on the link below to view a PDF about the STH grading scale, credit recovery, honors classes offered, and academic honors.
College acceptance rate for STH class of 2016
STH students scored 3 or higher on AP exams
Community service hours performed by STH students this school year
State titles in various sports won by STH in 116 years