Brett Mills enjoyed a summer filled with travel both inside and beyond the United States border before deep diving into his 15th academic year at St. Thomas as dean of the social studies department.
But rather than absorbing point break waves on Baja or strolling the Seven Mile on Grand Cayman, Mills opted for more stimulating getaway options.
He pursued an ambitious double dose of one-week academic developments.  First, a fellowship in Arlington, Virginia with the Bill of Rights Institute sponsored by the Liberty Fund which examined the constitutional principles of liberty, separation of powers, republican government and the arguments of both the Federalists and the Anti-Federalists.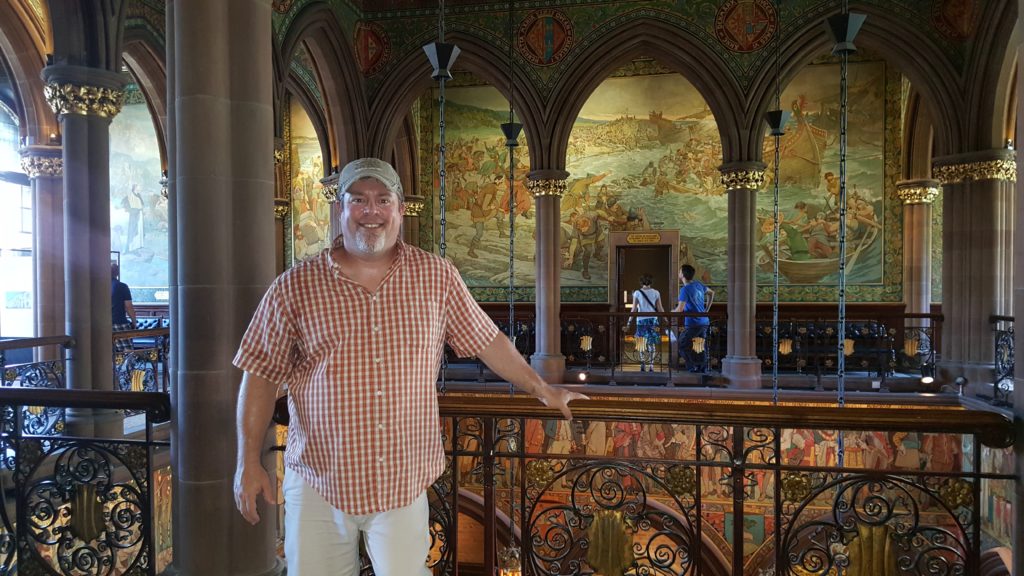 Mills then immediately embarked for Scotland and the University of Edinburgh where he took part in a collaboration with the Gilder Lehrman Institute focusing on Jefferson and the Enlightenment, specifically Jefferson's life and times and his principles of reason to the major challenges he confronted as a revolutionary, diplomat, politician and elder statesman.
Mills' ambitious motives for what his wife Sonya affectionately refers to as "history nerd camp" are direct, believing that such professional development is "absolutely essential to grow intellectually.  And if you don't, it's a disservice to your students.  I've always sought these kinds opportunities, the best in the field who are available, discovering new ideas and greater depth.  It energizes you and enhances your educational delivery when you return to the classroom."
Participation in such elite fellowships is highly competitive.  Mills was one of only 20 applicants accepted to Edinburgh from more than 800 candidates … and one of only a dozen to share in the Jefferson conference which required more than 1,200 pages of source reading and then demanded a series of rigorous discussions.
Mills' academic background and emphasis has been primarily military history but recently has "gone back in the last five-six years to my undergraduate roots and early Republic and Jefferson, which made the Edinburgh experience so enticing.  Frank Cogliano is one of the most respected Jefferson scholars anywhere, so to have the opportunity to work with him one-on-one was amazing.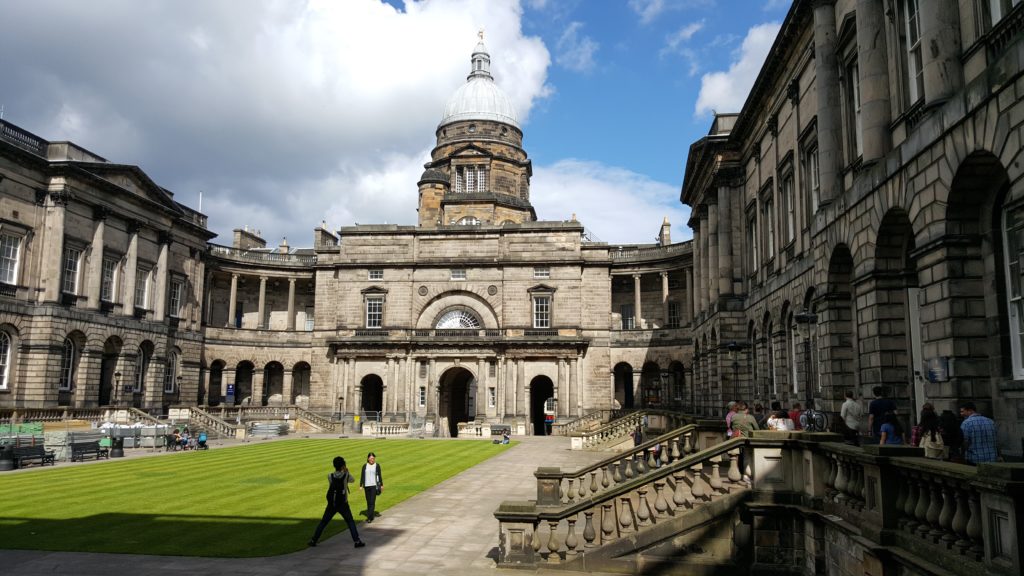 "And the setting is beyond description, the sixth oldest university in the English-speaking world, buildings which date to the 1500s, an academic history almost unmatched anywhere in the world."
In a 10-minute casual conversation Mills is comfortably adept at dropping quotes from German philosopher Immanuel Kant or essayist Ralph Waldo Emerson while also suggesting that "the older I get, the less I seem to know."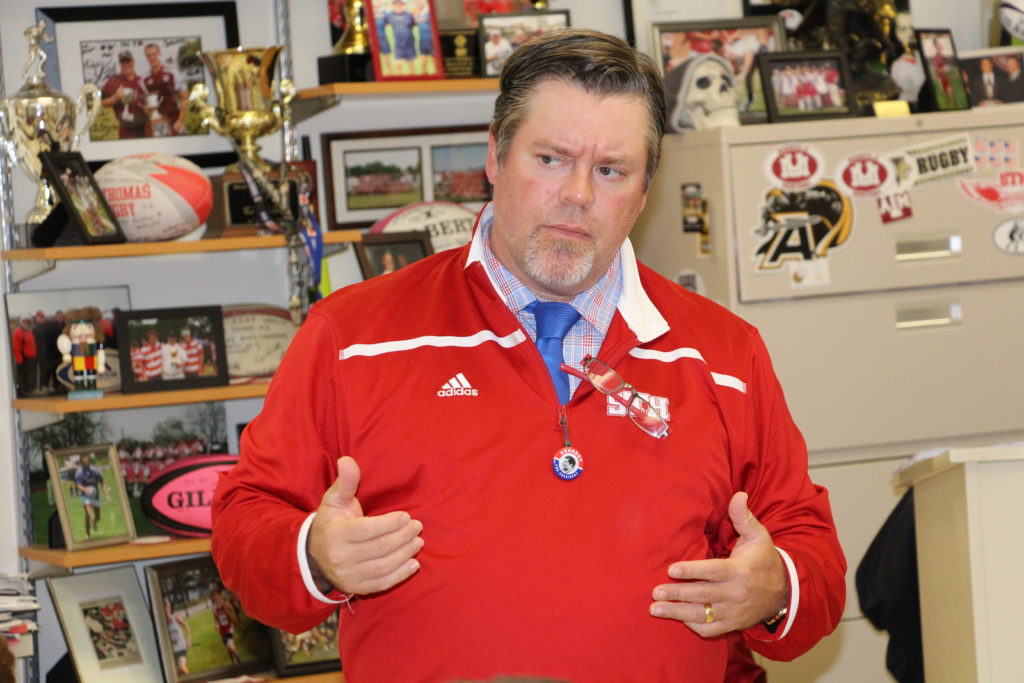 Mills deeply believes that fellowship participation is not only both professionally and personally invigorating but also "a demonstration to the students that learning truly is an active life-long pursuit. And they can sense if you're faking it. You have to have genuine command and expertise in front of the classroom, often times in subtle and small ways. This is really all about enriching their St. Thomas experience. The more passion you bring to the content, the more they will share and feed off that. And the depth of our dialogue proves to be great preparation for their college and university studies."
Mills feels refortified for his fall teaching load which again includes United States History, U.S in Conflict and U.S. and World Affairs.  What doesn't change in any way is the instilled belief that has served him well throughout his nearly two decades at St. Thomas, often emphasizing to the student group "that the most important muscle in their body is the brain … use it. I don't require anything from them initially other than a curiosity. And when you can meet them at that crossroads, where they begin to think and engage, it is truly awe-inspiring. The students we have here on this campus are so impressive."
Catholic. Basilian. Teaching goodness, discipline and knowledge since 1900.