Decorating the Christmas tree is one of my favorite traditions. Mind you, I'm not good at perfectly balancing the different colored ornaments, lights, garland, and tinsel. I loved the annual resurfacing of memories as I opened my own box of ornaments. There's the plastic wise man that I made when I was 6 years old. There's the little blue yarn elf that matches elves that each of my sisters owns. I have an Eeyore, Scrooge McDuck, Leg Lamp, and more that have been hung on trees in California, New York, Canada, and Texas. Each ornament is a memory of times spent with family and loved ones – laughter around the tree and the joy of our being together.
Coming to the end of the year with exams approaching and holidays awaiting, let us reflect on the many blessing and memories of this year. From Round Up breaking records to another amazing graduating class. From Camp Aquinas to a victory over St. Pius. From productions of Curtains to Frankenstein. Concerts, games, and various competitions. Each moment has been an ornament, a decoration, of the St. Thomas year.
Throughout this year, we have also dealt with pain and loss. And therein we are reminded of the reason for the season. While we celebrate Christmas and gaze upon soft images of a newborn in a manger scene, our faith teaches us that Christ's birth will lead to his death and resurrection, to Good Friday and Easter Sunday. This infant will free us from sin and heal our brokenness.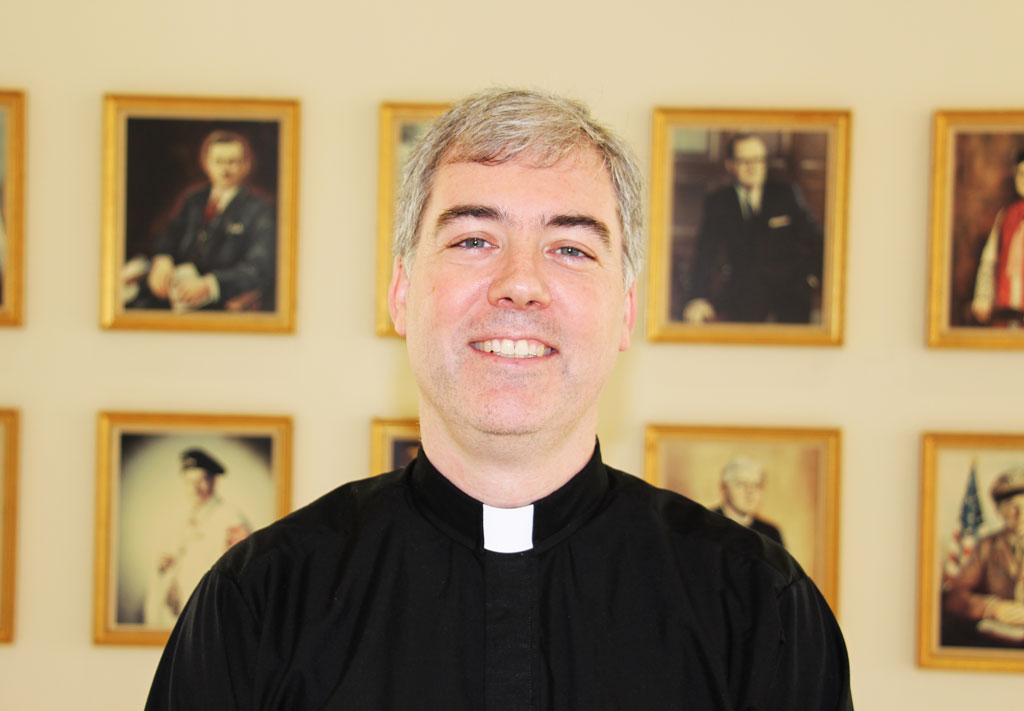 May this Holy Season be filled to blessings and fond memories for you and your loved ones!
Bright smiles and Merry Christmas,
Fr. Jim Murphy, CSB