Blue skies, hot coffee, and breakfast tacos greeted the generations of eagles as they joined together on Saturday, September 14 for the annual Eagle Eye Sporting Clay tournament event at the Greater Houston Sports Club.
Still in its infancy compared to many of the traditions at St. Thomas, this was the events fourth year. What the committee may have lacked in a storied past, they made up for in enthusiasm, the love of the sport, and the desire to spend time with family, friends and fellow alumni. Hats off to this year's chairs, Kevin Green '02, Jamison Smith '03 and the Ignas family – Thomas '85, Mona, and Mathew '19. This event was a competition pairing teams and individuals against each other, testing hand-eye coordination, and nerves of steel.
With over 80 participants registered, rounding out approximately 20 teams the diverse combination of teams included fathers and sons, classmates, men, ladies, and a smattering of faculty. A diverse collection, but all with the same aim, to support and maintain the school's mission of excellence by benefitting our Annual Fund.


Many of the events strongest supporters came from the St. Thomas Alumni Association Board. The Alumni Board hosts various networking opportunities, on-campus and off-campus, and invites graduates of all ages to bond over the STH brotherhood, professional development, and faith. "Every year this event reminds me how the brotherhood of St. Thomas transcends years, family lines and decade old friendships," said David Perez '92, Alumni Association Board Member.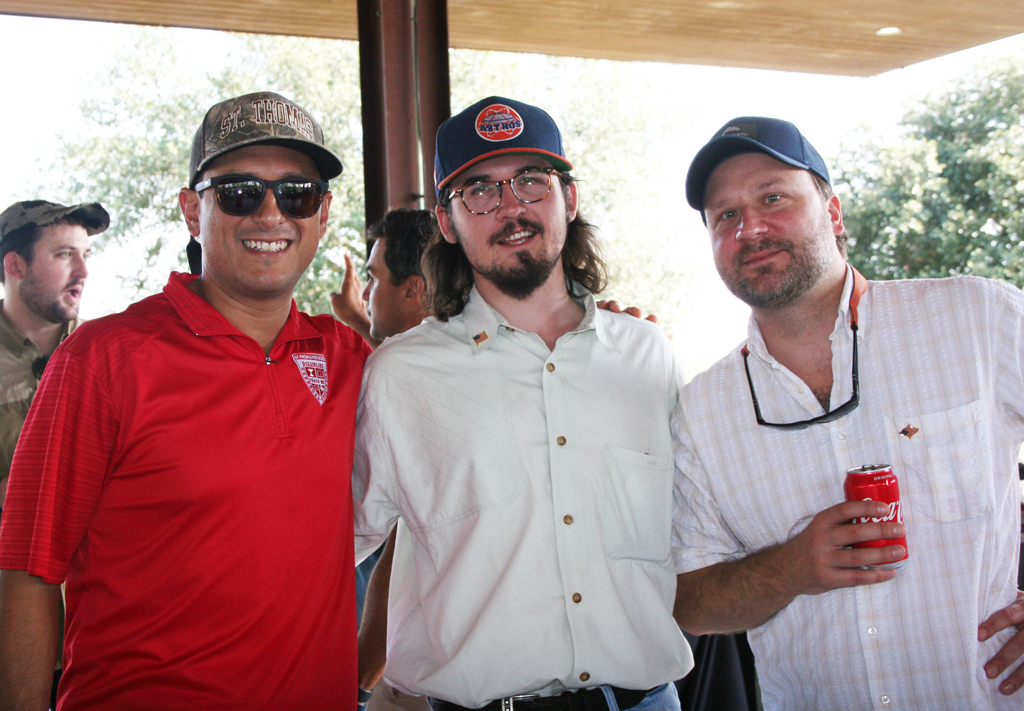 This year we welcomed new sponsors as well as some of our old friends, including: Susan and James Maida '85, Lodge Lumber Co. (John and JW '04 Lodge), Stewart Title, Express Self Storage, Cheek & Vance Family, Ruiz-Woodallen Photography, Richard S. Ruiz, MD '51, and Robert Cizik Eye Clinic. Of course every participant from our St. Thomas family in these events makes an immediate difference in the daily lives of our young St. Thomas men and in the future generations of St. Thomas High School.
"I enjoyed seeing the interaction between the Alumni of all ages, current students, and parents. It is always great to have events that help keep tuition down and smiles on everyone faces," said Johnny Misleh, Major Gifts Officer.


Mark deTranaltes, Vice President of Advancement, added, "You can't help but have a good time when you see fathers and sons, classmates, and friends once again using the touchstone of St. Thomas to solidify their bonds –all while helping the next generation of eagles form their own set of memories."
To learn more about ways to get involved with St. Thomas and give back to the eagle community, check out our upcoming opportunities at sths.org/support.