Long before 'coronavirus' and 'pandemic' had come to signify anxiety and disruption on the St. Thomas campus, in the United States, and around the world, the strength of the Eagle experience has come in part from the school's welcoming spirit.
Breakfast With The President has traditionally served as an enthusiastic engagement to receive the newest families of the St. Thomas campus community. With the 2020 fall semester launching in a remote setting called Virtual Eagle Instruction, Fr. James Murphy, CSB believed that particular partnering demanded even more purpose.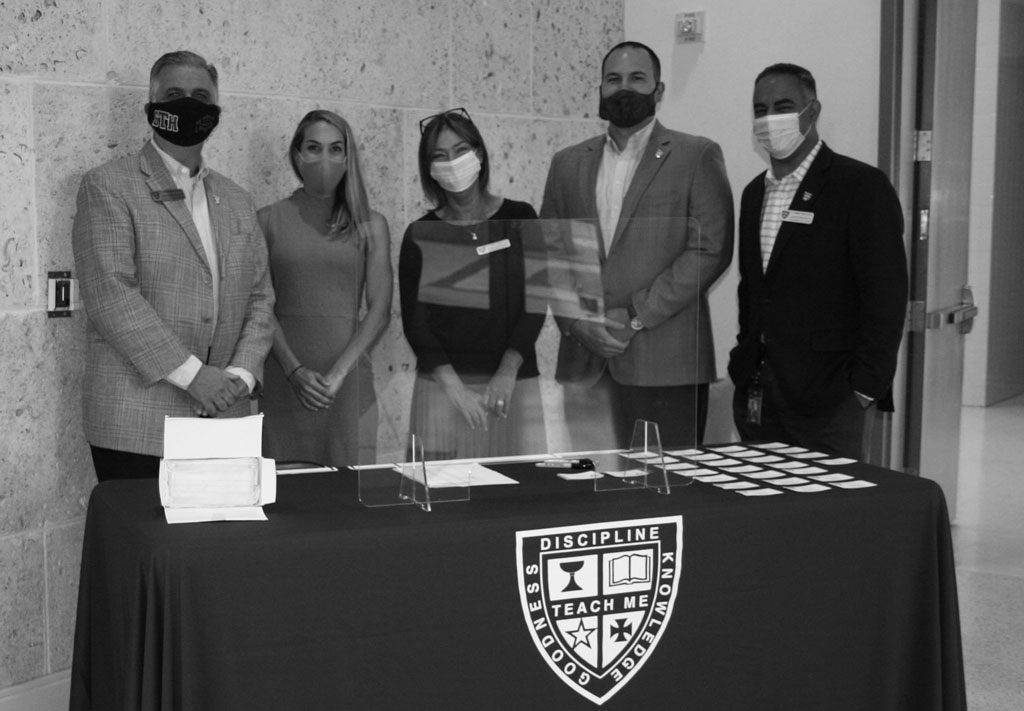 In late July, Fr. Murphy led a series of encounters in Cemo Auditorium with Vice President for Advancement Mark deTranaltes '83 and members of the Advancement team as mothers and fathers discovered much of what St. Thomas has to offer the Class of 2024.
Fr. Murphy acknowledged that the upcoming academic year "begins unlike any in our 121 years. It will look different, it will feel different, and how we do things will be different. What's unchanged is our Basilian commitment to you and to making St. Thomas a special place to learn and live."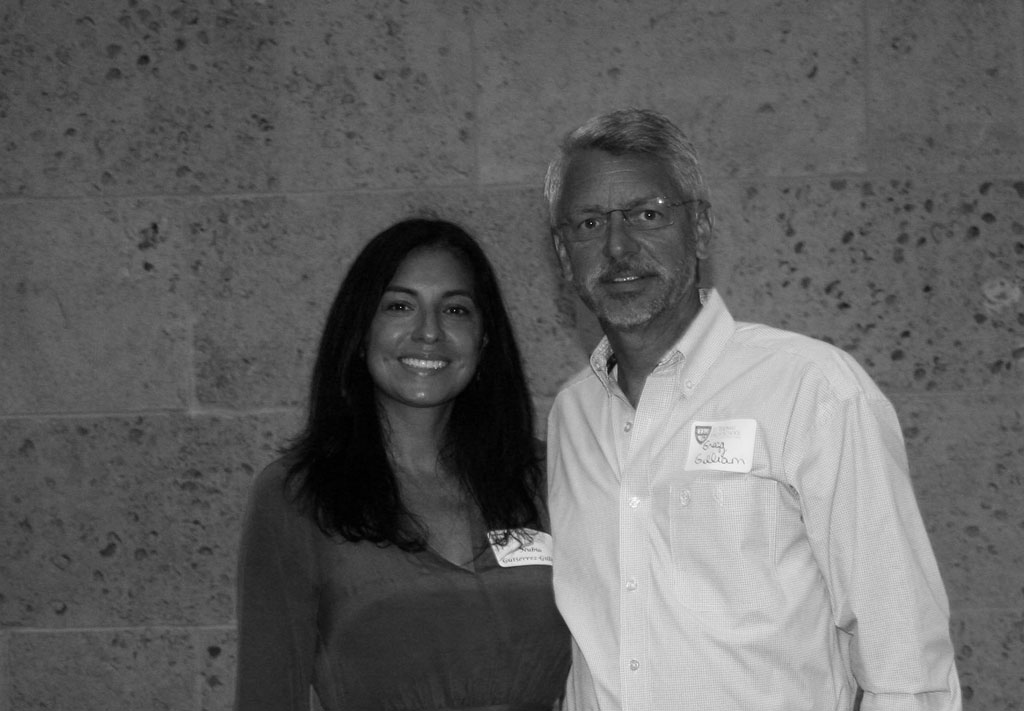 Fr. Murphy's intent during these social distancing encounters was "to bring families a sense of optimism that what is important to us, as an institution of higher learning and as a tight-knit community, is unwavering. As a leadership group, we are doing what our shared Basilian values call for us to do – to care for one another, and to put the needs of the community above the wants of the individual. I wanted to convey confidence that, standing together, St. Thomas will continue to meet the challenges before us. Throughout our history, we have pulled through many difficult times, and we will do the same again."
From its founding in 1900, St. Thomas has always cultivated novel thinking while reflecting fundamental values and essential traditions. A combination of intellectual capability, pioneering spirit, and can-do attitude for the future has enabled the school to continually offer fresh opportunities.
With a focus on restarting its educational efforts, the St. Thomas support for Eagle scholars to enhance their academic trajectories and promote personal success is steadfast. Students will connect through inclusive spaces and develop within organizations and countless leadership opportunities. Even the threat of COVID-19 cannot compromise the vision to cultivate an appreciation for life-long learning and curiosity about the world while advancing diversity and equity.
"We are blessed to have all those within our campus community together through this journey," Fr. Murphy says. "Let us lift each other to God in prayer that we will be healthy and safe. We will figure out the uncertainties together. And together, we will be stronger as we move forward to become what we are not yet."
Catholic. Basilian. Teaching Goodness, Discipline and Knowledge since 1900.