For 122 years, St. Thomas has embraced its goal, its passion, its obligation to provide a supportive, safe environment for Eagle students to thrive, empowering them to create positive change everywhere life takes them.
The 15th Annual Scholarship Breakfast honored both donors and current recipients, and the tradition of philanthropy that remains vital to the school's cherished Basilian heritage. Steps silent and unseen are moving St. Thomas toward a flourishing future.
Foundation Board President Greg Kroencke P '20 joined the celebration with President Fr. James Murphy, CSB along with Vice President for Advancement Mark deTranaltes '83, and Principal Dr. Aaron Dominguez '96. All share the belief that the most meaningful and lasting measure of the St. Thomas experience is beyond elite academic achievement. Benefactors are often the most direct way to set in motion the exponential impact of an Eagle education fueling the rise of the next significant learners and leaders.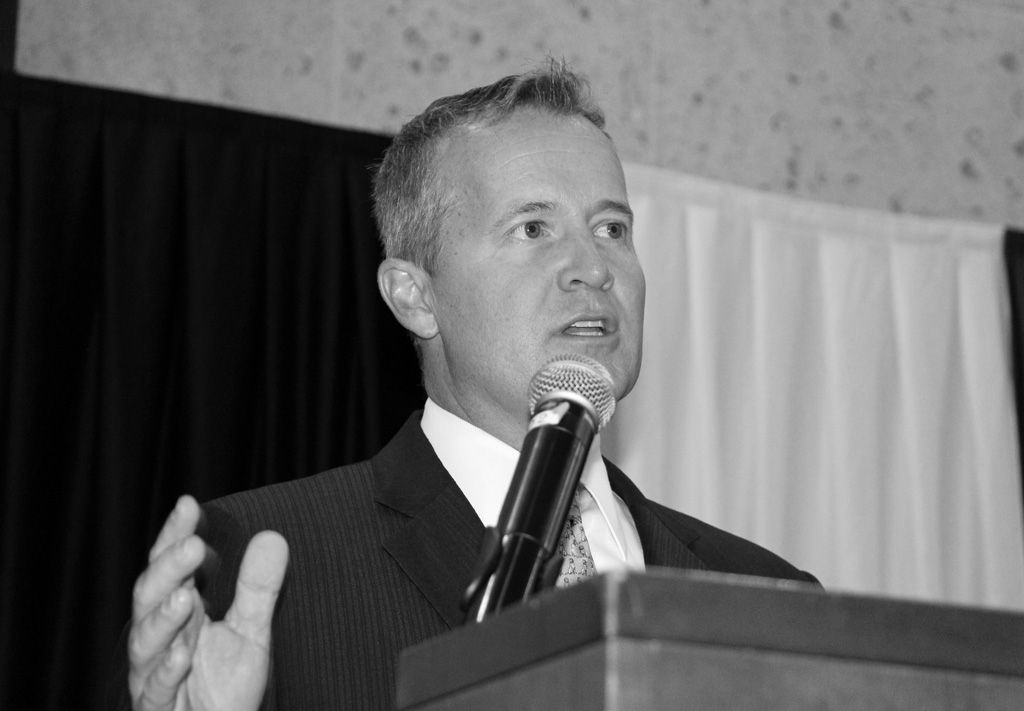 Kroencke succeeded David Hanse '91 as president in 2020 after a highly successful seven-year tenure. During conventional times, the position demands leading a collaborative effort that employs long-term and active financial investing philosophy. But Kroencke and crew were forced to respond posthaste to the magnitude of COVID-19 and persistent inflationary pressures facing the economy.
The collective results were astonishing – robust return streams across strategies and sectors highly diversified while minimizing risk and volatility.
"We came through the pandemic and the market turbulence very well. The investment portfolio and asset value of our endowment are in better shape than ever," Kroencke says. "And that resulted in our increasing our annual gift to the school by more than $100,000 which is the largest year-over-year growth in St. Thomas history. I give tremendous credit to our involved investment committee which guided us through the market decline with prudent methods that should provide significant upside over the next few years. That promotes not only our strong financial position but also increases confidence in our donor base. Knowing that the money is properly managed encourages more giving, a self-fulfilling cycle between the two."
Since its inception, St. Thomas has prized its role in providing affordable access to the full range of opportunities that make a St. Thomas college preparatory education unique and invaluable.  That motivation relies on an array of funds available to students based on academic achievement and financial aid determined by a family's ability to contribute.
The Foundation Board oversees more than 80 named and endowed scholarships made possible by the generosity of contributors since 1969, with more than half established since 2000.
Eagle students are also eligible for sponsored grants such as the Basilian Fathers Inner City Schools Scholarships, the Basilian General Counsel Scholarships, the Tom and Nancy Marcrini Foundation Scholarships, and Specs Scholarships.
In saluting the many efforts that assure a storied past continues to create promising futures, designated scholars are asked to offer testimonies at the Scholarship Breakfast relating the depth of their St. Thomas enrichment. Vincent Le '23 and Ted Naeher '23 provided compelling accounts of how they are learning to use their specific strengths and passions in service of God and the world only through the altruism of St. Thomas stakeholders.
"I'm always blown away by the students who speak and share their personal experiences – enlightening and uplifting," Kroencke says. "They truly demonstrate the love and support that is generated at St. Thomas. It was great for this event to again be at full capacity representing the Eagle community. We missed this pulse during the pandemic."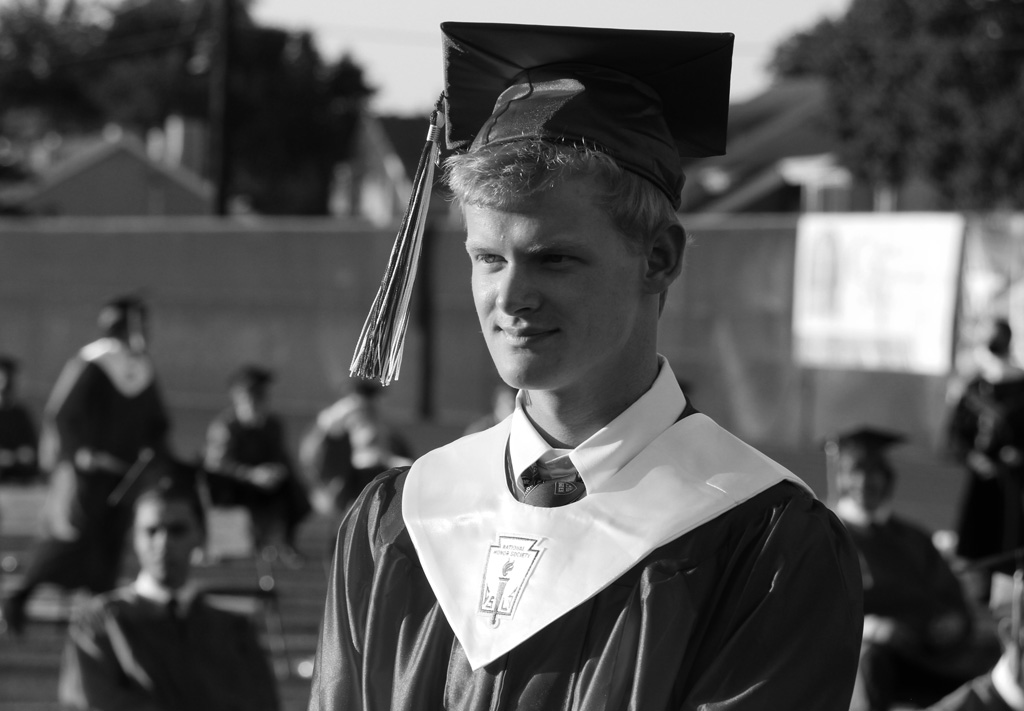 Kroencke sees daily the full force of the St. Thomas experience demonstrated by his son Zach '20, an exemplary scholar in the Business Honors Program at Texas A&M University. Among already many distinctions, he has organized a lecture series for his fellow undergraduates that has featured several prominent St. Thomas alumni and partners, including Bo Huggins P '16, '17 and '19.
As a senior, Kroencke flashed his uber-competitive ambition within a wide realm of disciplines. He was an emphatic force driving Eagle Lacrosse, Camp Aquinas, and the unmatched Round Up fundraising initiative. In 2020, Zach crushed one of the resolute single-best raffle ticket sales totals in school history – $35,960 – to front a sensational student body total of $525,370 with all monies designated for tuition assistance. Eagles helping Eagles.
"I continue to measure the influence St. Thomas had not only on Zach but with his brothers on campuses throughout the country," Kroencke says. "Many former St. Thomas students are making great choices and developing individual excellence that will continue throughout their lives. You are seeing them walk the walk, not simply talk the talk. They are the living examples as to why this Basilian mission is so important."
Catholic. Basilian. Teaching Goodness, Discipline, and Knowledge since 1900.