APPLY TO ST. THOMAS HIGH SCHOOL
APPLY TO
ST. THOMAS
HIGH SCHOOL
St. Thomas High School is more than just a school you attend. It's a tradition of excellence and brotherhood. It's a Basilian college preparatory education. A Catholic institution that has taught goodness, discipline, and knowledge for over 100 years in the pursuit of educating every young man to be a faith-filled, lifelong learner prepared for the world ahead.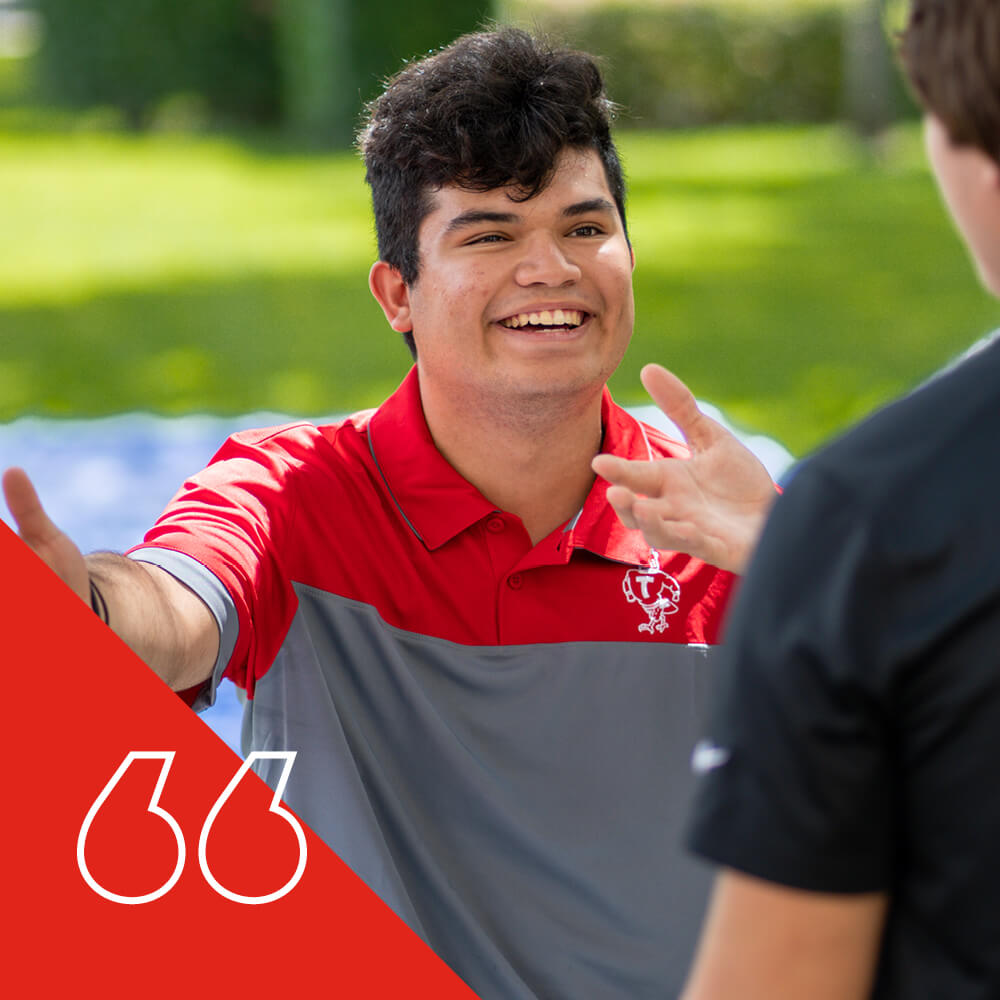 "St. Thomas is a school where you are loved no matter where you come from and who you are."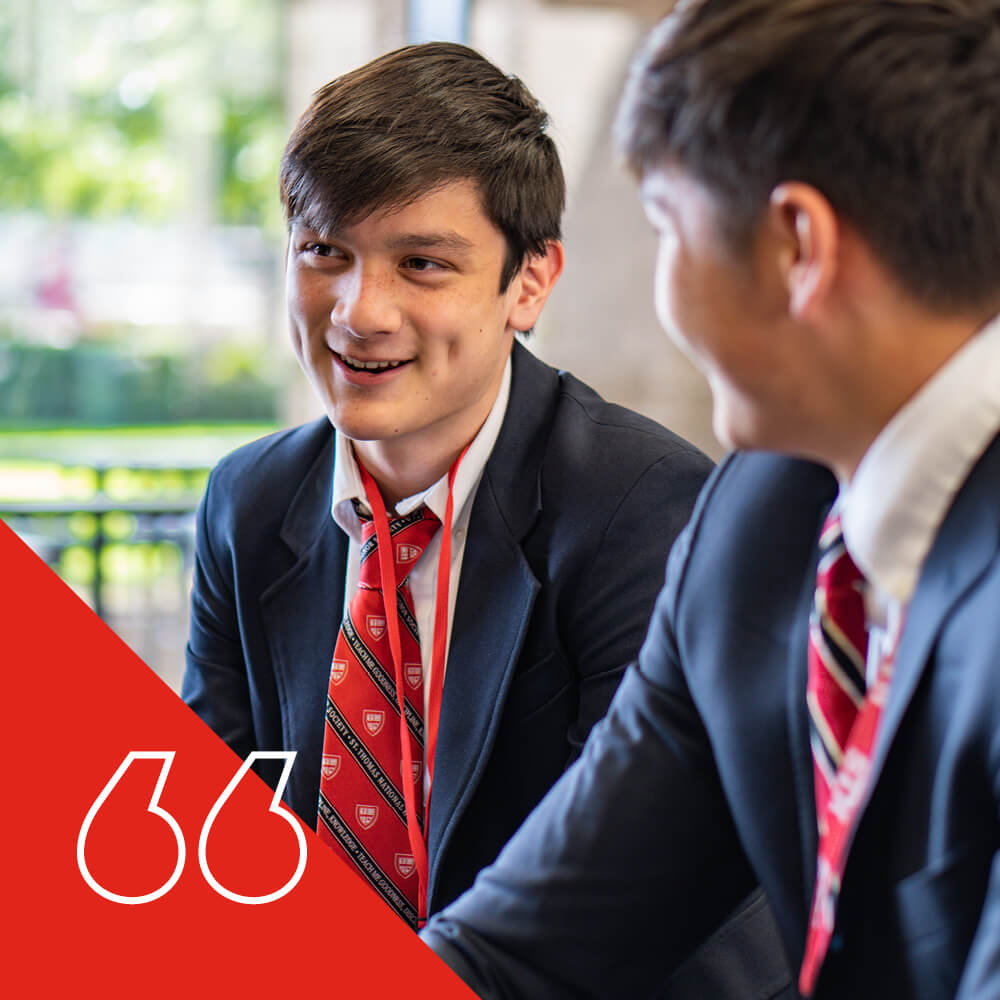 "St. Thomas is a school that I am proud of. It is my safe place – where I am free to express myself and show my intellectual and creative capabilities. Without St. Thomas, I do not believe I would have the same drive for success as I have now."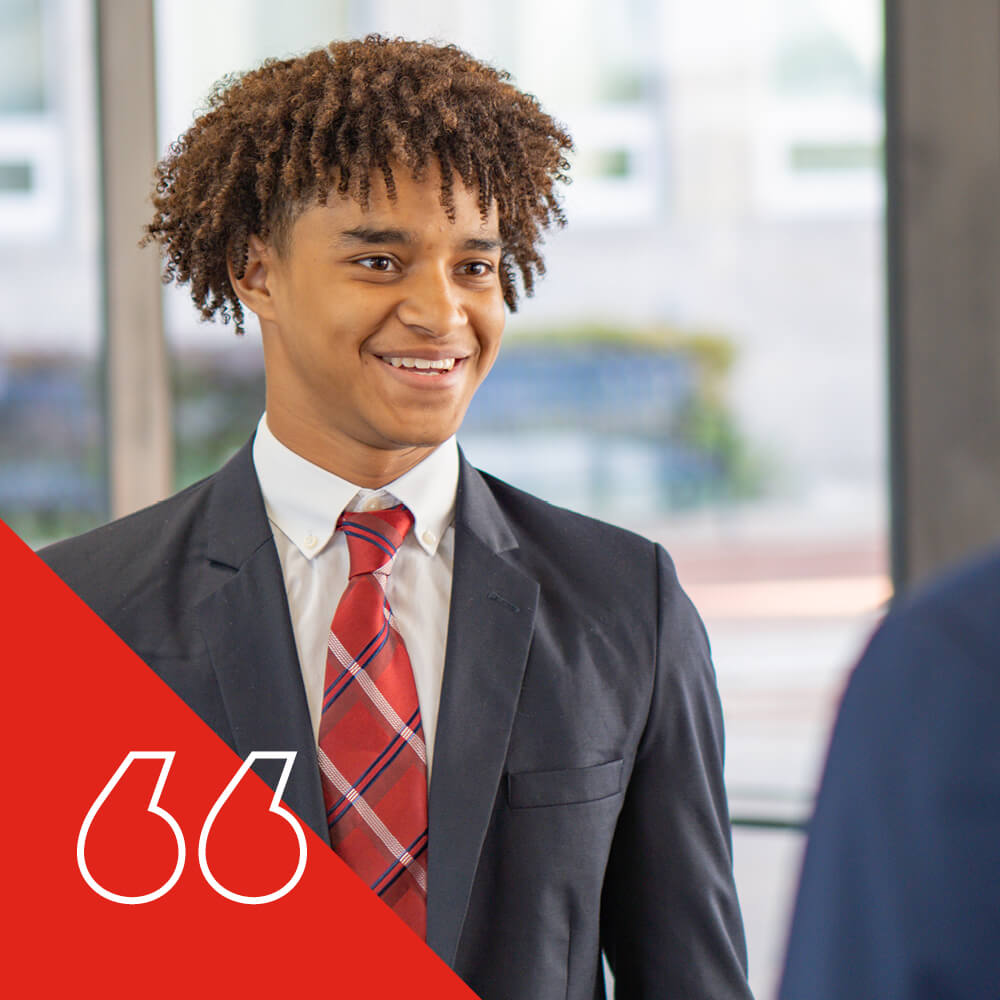 "St. Thomas High School is where students are challenged to be the best version of themselves."
A Catholic College Preparatory School for Young Men in Grades 9-12
OUR MISSION
Teaching goodness, discipline and knowledge is the tradition of the Basilian Fathers and the sacred mission of St. Thomas, a Catholic college preparatory high school.
CAMP AQUINAS
St. Thomas High School has created an immersive, educational, and outdoor leadership camp for all incoming freshmen that takes place during the first few weeks of school, at Camp Cho-Yeh in Livingston, Texas. Camp Aquinas seeks to forge our young men into servant-leaders through a comprehensive curriculum based on both authentic mentorship and experiential learning in a natural setting.