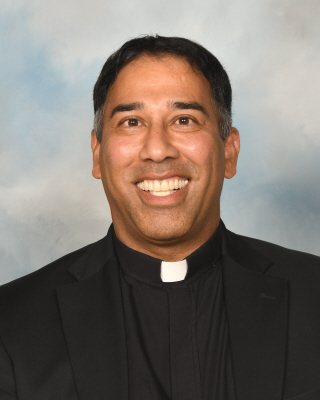 Dear Friends,
As we head into the final stretch of our Spring Semester, I am pleased to share some exciting news regarding the 4500Forever – Finish Strong Campaign.
Back in February at our Town Hall Meeting, we were thrilled to announce that STH gratefully accepted a transformational $2.5 million gift from Houston philanthropists Glenda and Russell Gordy! This incredible $2.5 million pledge will match all new campaign contributions dollar for dollar in the Double Your Donation Challenge. This amazing act of generosity gives STH the opportunity to truly close out 4500Forever and Finish Strong.
With $10 million raised so far, we'd like to meet this challenge by Graduation Night on May 19. On behalf of our campaign chairs Amy and Bo Huggins and the campaign committee, I ask each of you to prayerfully consider the role you would like to play as we complete the final lap of our $12 million campaign. Let's raise the final $2 million! Read more about Glenda & Russell Gordy and the Double your Donation Challenge here: www.sths.org/4500Forever/news.
4500Forever Finish Strong – Phased Implementation Plan Updates
Phase I
Over the last several weeks, we have made several visible improvements on campus. Our first phase remains focused on our top three master plan priorities: enhancement of science programming; creation of a new student center; and greenspace redevelopment.
A new Lacrosse Wall has been in place since last February and our players are honing their toss and catch skills on a daily basis.
Over Spring Break, the construction of seven new Science labs began, including Chemistry, Biology, Physics and Earth Science, as well as a state of the art STEM/Maker-Space lab. With more than 9,000 square feet of new classroom and lab space, our students and faculty will enjoy cutting-edge science facilities.  The new classrooms and the STEM/Maker-Space Lab should be ready by next fall.
The construction of the Joe O'Brien Grove and Senior Patio behind the Priest Residence is underway and will be completed in just a few weeks. Look for members of the Senior class in the red Adirondack chairs by the fire pit!
Later this spring, the Priest Residence will be transformed into a multi-use space, to be anchored by the Advancement, Alumni and Communications offices. A new STH Spirit Store, meeting spaces for parents, staff, alumni, and students will also be located in the building.
Once improvements to the Priest Residence are complete (projected for August 2018), Mary Moody Hall will be updated to create a much-needed Student Center. The Student Center will provide a key social and recreational hub on campus.
Phase II
Once our current lease agreement with HISD comes to a close and the Joplin Campus becomes available, the next important project phase will begin. An extensive greenspace development will be launched in order to improve our facilities for our varsity and intramural athletes, greatly enhancing the overall student experience.
Please feel free to reach out to me, Mark deTranaltes, Amy and Bo Huggins or anyone on the campaign leadership team as we are ready to answer your campaign-related questions. As always, we are beyond grateful for your support. For continuous updates on the Double Your Donation Challenge, visit our campaign website at: sths.org/4500Forever
TOGETHER WE WILL FINISH STRONG!  
Fr. Kevin Storey, CSB
President