Bill O'Brien's meteoric rise through football's elite coaching ranks is a testament to his relentless energy, tenacious self-confidence and fiery pride.
Characteristics which make him the perfect match to keynote the upcoming 4500Forever Community Event at St. Thomas.
In one of his first public appearances since becoming the Houston Texans head coach, O'Brien will deliver his powerful "How To Build A Winning Team" June 11 at Reckling Gymnasium.
O'Brien's personal and professional successes exemplify much of what St. Thomas has represented for 114 years of Basilian mission and vision.
O'Brien said in a 2012 interview soon after taking over as the head coach at Penn St. that "this will be a place where they play really competitive football, but they also learn values and appreciate the importance of a great education to their lives.  Those values will never be sacrificed just to win."
O'Brien easily could have been describing the uncompromising essence of St. Thomas.
In that same interview with the Brown Alumni Magazine, O'Brien remembered his alma mater as a university that "attracts so many different types of people that it helps prepare you for your next step in life.  Whatever career you're going into, you've already had to open your mind."
Again, O'Brien's words strike to the core of the St. Thomas experience.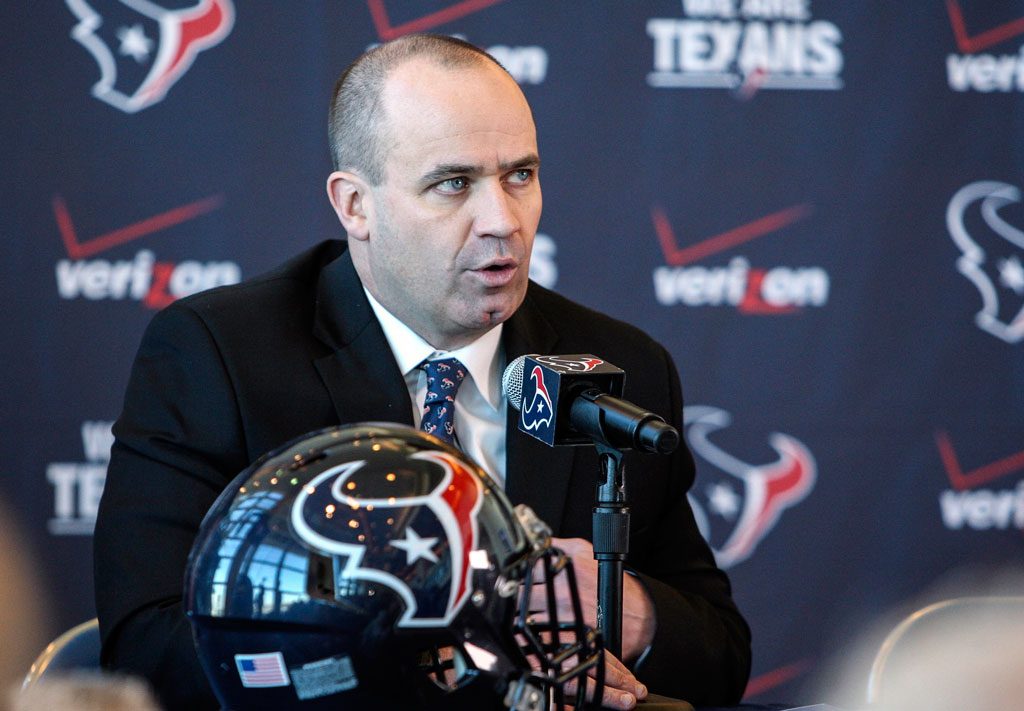 O'Brien himself has been open to accepting steep challenges, both personal and professional, with an endless unbridled optimism and an eye for unorthodox strategies when prudent.
He was open to leaving his senior coaching position at Duke University in 2007 and becoming a low-level assistant with the New England Patriots while absorbing a sizable salary cut, viewing it as an opportunity to invest in his future.
By 2009 O'Brien became the Patriots offensive play-caller, by 2011 the offensive coordinator, by 2014 the third head coach in the history of the Houston Texans.
In 2012 O'Brien was open to accepting his first head coaching position while replacing coaching icon Joe Paterno at Penn St. even in the aftermath of unprecedented university scandal, severe scholarship restrictions and NCAA sanctions.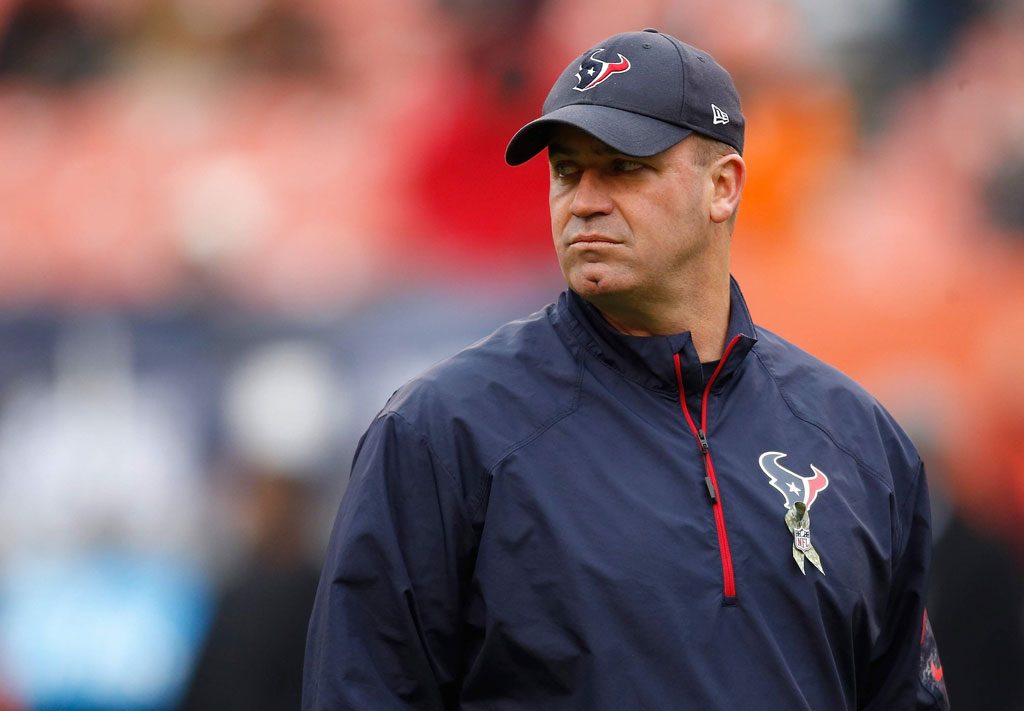 O'Brien was open again to an invitation from president Fr. Kevin Storey, CSB to speak to 4500Forever and accepted without hesitation, committing after only a brief random introduction to the school, it ideals and pursuits.  Just as the Basilian Fathers were open to seizing the chance to secure the HISD property despite a tight nine-month window to raise the $60 million required to the close the bid.
Fr. Storey shares O'Brien's penchant for unconventional.
"We have two options," Fr. Storey says when discussing the North Campus expansion.  "We have the option to be safe … the option to be what some would describe as rational … and the option not to have the land.
"And we also have the option to be bold … the option to be courageous … and the option to assure that the next generations of young men will be taught goodness, discipline and knowledge in the tradition of the Basilian Fathers."
Larry Haas `73 admits to committing much more to Texas A&M alumni giving than STH throughout most of his adult life.
But Haas became reconnected to STH through his only son, Hunter `12, and believes the pay it forward principle is in effect like at no other time since the school relocated to 4500 Memorial from the original downtown location in 1940.
"If you contribute to 4500Forever, you really are affecting lives for the next hundred years," Haas said.  "It's about time, talent and treasure.  I've given time and I think talent to this school.  And now it's time for the treasure.  I've been really blessed.  I told Father Storey, I can only pledge as much I can, and that's all I can do.  But if everyone in our community does the same, we can make this happen."
Seating and parking for the June 11 4500Forever Community Event is limited.  Those planning to attend are encouraged to arrive early.  Reckling Gymnasium doors open at 6:15 p.m.
Catholic.  Basilian.  Teaching Goodness, Discipline and Knowledge since 1900.