Clark Sample '01 appeared to have his life heading forward all according to a conventional plan.
A degree in Government from the University of Texas.  Four years into a thriving oil and gas career in Fort Worth.  A steady girlfriend with discussions of marriage.
But by 2009 the Sample plan was gradually then permanently and emphatically altered with a stunning revelation that he and those closest to him had never before contemplated or anticipated.
"I had been looking at my Catholic faith differently, investigating it more, researching on my own for a couple of years," Sample says.  "I had stayed committed to attending Mass every Sunday.  One week I was watching the priest on the altar and a subtle thought crossed my mind that I could do that.  That was the catalyst that became combustible."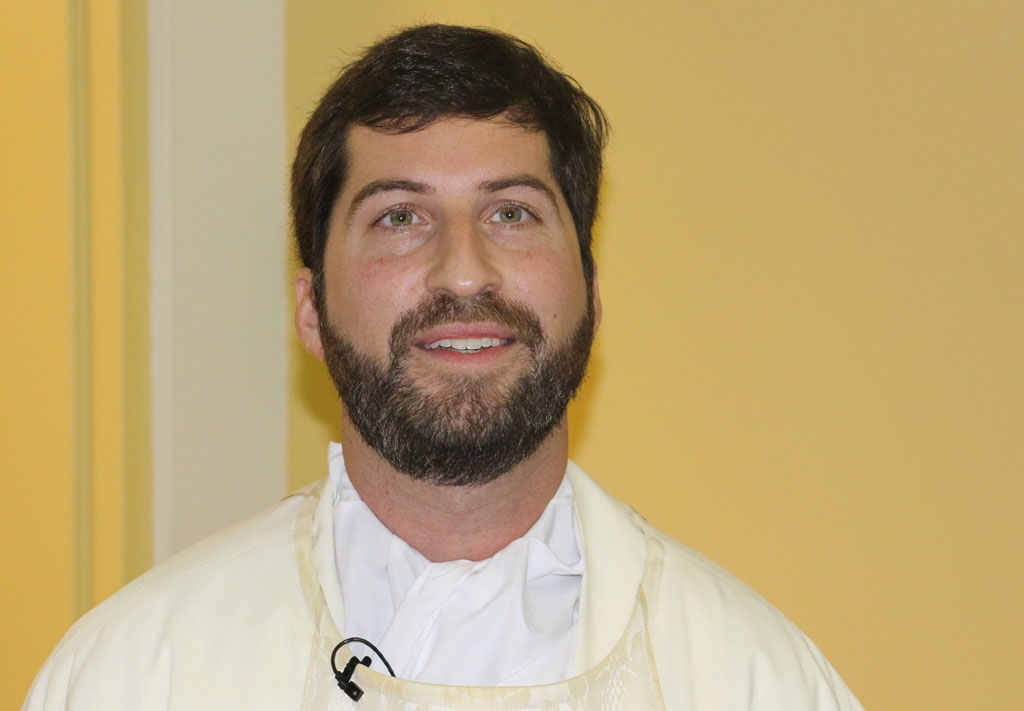 Now 32, Sample is a seminarian for the Diocese of Galveston-Houston in his sixth year of intense and thorough study at Gregorian University in Rome, on course to becoming ordained in June 2016.
"I remember thinking once during my years at St. Thomas that I could never be a priest," Sample says with a smile.  "It was likely the only time I ever gave it any thought at all. Until six years ago."
Sample admits to some early intimidation when he first mentored under Reverend Monsignor Frank Rossi at his home St. Michael parish before beginning his official journey at Holy Trinity Seminary at the University of Dallas where Sample earned an undergraduate degree in philosophy before advancing to Rome to study theology.
"When you tell people you're becoming a priest they act as if you're signing up for military blacks ops … disappearing from the face of the earth," Sample says.  "Or you think yourself you'll be surrounded by those who simply have no other path in life to take.  What I've discovered in seminary is really the opposite.  I'm among 250 Americans in Rome with so many similar stories to my own.  There's a response to the vocations crisis.  It's always interesting to see God calling those to help fill the gap."
Sample is one of the chosen who was willing to listen and accept the message.  He was ordained to the transitional diaconate October 1 at sacred St. Peter's Basilica at the Vatican, accepting a lifelong commitment in service to God with promises of celibacy, prayer, and obedience.
"Becoming a deacon is the last step through seminary to becoming a priest," Sample says.  
"I can assist during Mass, read the gospels, deliver homilies, perform baptism and other special privileges that come with being an official representative of the Church."
Sample was met with a 75-member contingent of family and supporters witnessing his ordination, including sister Allison and her husband Brice, brother Stephen '08, and parents Donna and Don who described the event as "powerful … profound … magnificent."
Other adjectives apply to March 2009 when Sample divulged his life-altering intentions to his family.
Don:  Stunned.  Shocked.
Stephen:  I don't see it.
Allison:  Does this mean you don't like women?
Clark:  No, Allison I love women.  But I love God more.
Donna was raised in a deeply devoted Catholic family anchored by St. Thomas Hall of Honor member Robert McConn '42 and his wife "Pudgy" who both assisted St. Thomas in countless capacities over decades.
Donna detected "something was happening (with Clark), wasn't quite sure what, yet in many ways he was and remains still the same … witty, sharp, outgoing.  Even now I ask myself is this really happening.  I have always prayed for my children's health and happiness and for them to make the right decisions.  You hope they find what will bring them the most joy.  And Clark has certainly done that."
Don converted to Catholicism within the last year (unrelated to his son's vocational decision) and sees that "over time Clark has never really changed but I have.  From hesitant … to happy … to extremely proud … with a much deeper understanding of what the priesthood is all about.  From 'what is he doing?" to 'let's take this to the finish and move ahead!'  There's a confidence in Clark which tells me he's made the correct choice."
The Samples agree the most memorable immediate reaction to Clark's about-face was from his grandfather and namesake Clark Sample  Jr.
"That's wonderful, Clark.  When you're up there talking about sin at least you'll be speaking from personal experience."
Sample's formation for the priesthood has already provided exposures all over the world, including a six-week summer stint in China in 2013 studying alongside the Maryknoll Missionary Fathers, and later a 2015 stay in Ecuador where he was immersed in the Spanish language and culture.  In between Sample spent a summer with St. Martha Catholic Church in Kingwood learning the daily demands of parish responsibilities.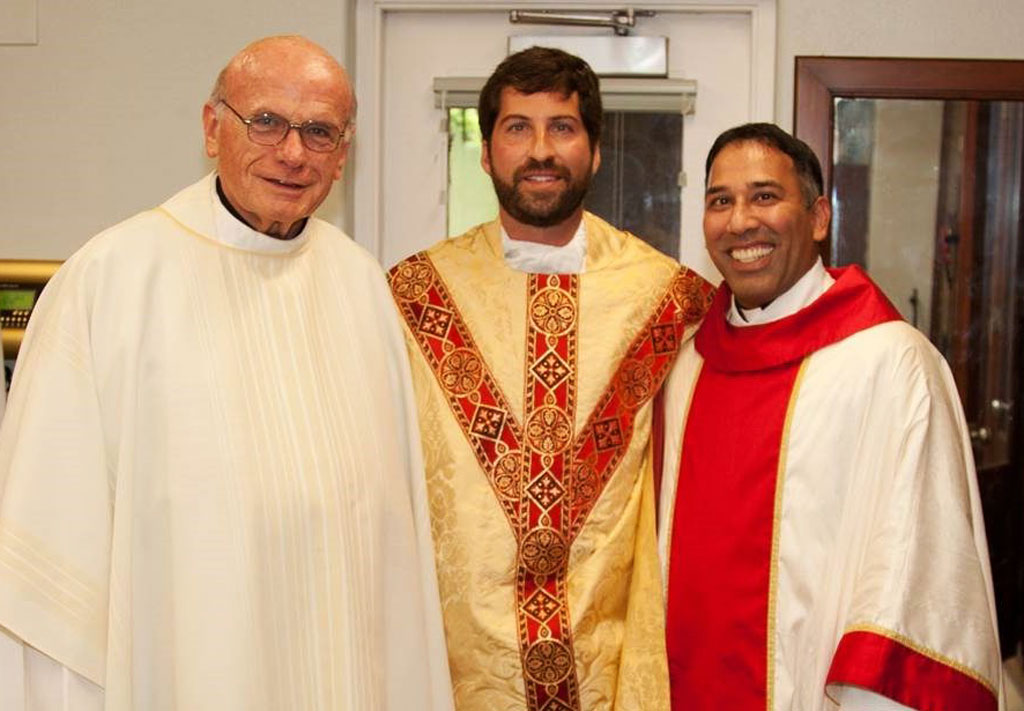 "The longer I pursued this way of life, the more fulfilled I've become," Sample says.  "There's a misconception that becoming a priest must mean you're in some absolute state of holiness, otherwise how could you be worthy.  Actually the deeper your involvement, the more you discover your flaws, how imperfect you are.  But you're given the means to work through those flaws, building the habit of following Christ every moment of your life."
Sample enters his final months of formation knowing there is at least one additional year remaining in Rome before his return to Houston.
"The time certainly feels right to be nearing the end," Sample says.  "The preparation is extremely valuable but at the same time exhaustive.  You're looking ahead.  It's like practice, practice, practice … let's go play the game.
"I have so much anticipation returning home, helping people on their journey through faith.  This commitment has already taken me to places personally and spiritually where I never thought I would go, or could go.  And now I'm excited to see where it takes me in the future."  
In August 2010 Sample delivered a prepared speech to a St. Michael Sunday congregation, explaining his passionate path to religious life, from his self-described "wild" days as a UT undergraduate where his "relationship with God was never the most important thing in my life" to his "epiphany and realization that if I want to go to heaven, I would really have to change my life … and that the more I try to live like a Christian, the more enjoyable life has become."
Sample closed by revealing that he had overheard Archbishop Emeritus Joseph Fiorenza "say something that summarizes my proven philosophy on life … if you are going to take a risk  … why not take a risk on God?"
Catholic. Basilian. Teaching Goodness, Discipline and Knowledge since 1900.