St. Thomas is partnering with Vaughn Construction and global architecture and design firm Perkins + Will to create a multidisciplinary science wing that will give the institution an unprecedented environment for equipping college preparatory students as leaders in pursuing future scientific challenges.
The guiding principles for the 9,000 square foot redevelopment for Biology, Chemistry, Physics, Earth Sciences and STEM are fostering an interactive community, creating a culture of discovery and ensuring future flexibility – all key academic imperatives as St. Thomas reaffirms and strengthens its distinctive Catholic Basilian mission.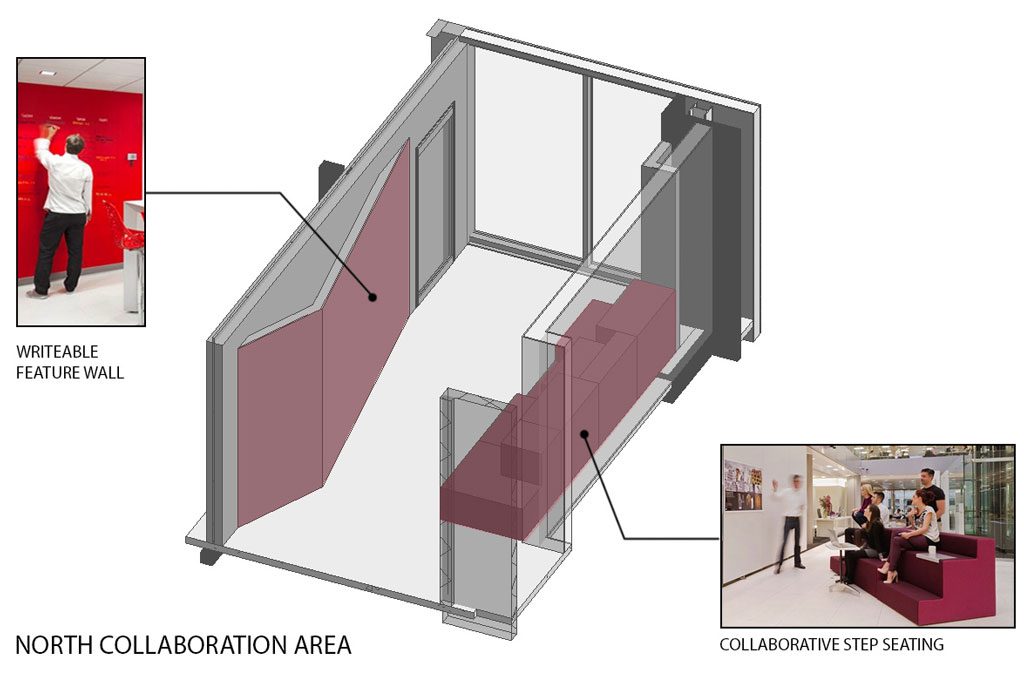 "At the end of the day, we want families and students to walk in and say this is the best science area they've seen in any private school in Houston," said Ed Cordes, leader of the Science + Technology practice for Perkins + Will.
"That's the goal. If so, we've done our job."
St. Thomas is utilizing immense expertise in an extremely aggressive timeline, fast-tracked for eight months from the start of design to construction finish, that will reflect the school's history, culture and community while incorporating advances in technology with the natural environment.
Perkins + Will has designed more than 50 million square feet of science facilities in the previous 10 years, working in every type of industry including private, federal agency, and academic institution.
The Cordes relationship with generational St. Thomas supporter Vaughn Construction dates to founder Joe Vaughn '62 and now represents more than 1 million square feet in joint construction projects.
"We know the firm and family really well … how they do business … from the Med Center to Texas A&M and across the state. It's an ideal match," Cordes said.
"It became evident from the very beginning that St. Thomas was not replicating what school districts throughout Greater Houston were doing, but seizing an opportunity to lead the pack and allow students to prepare for what they'll experience at the university level."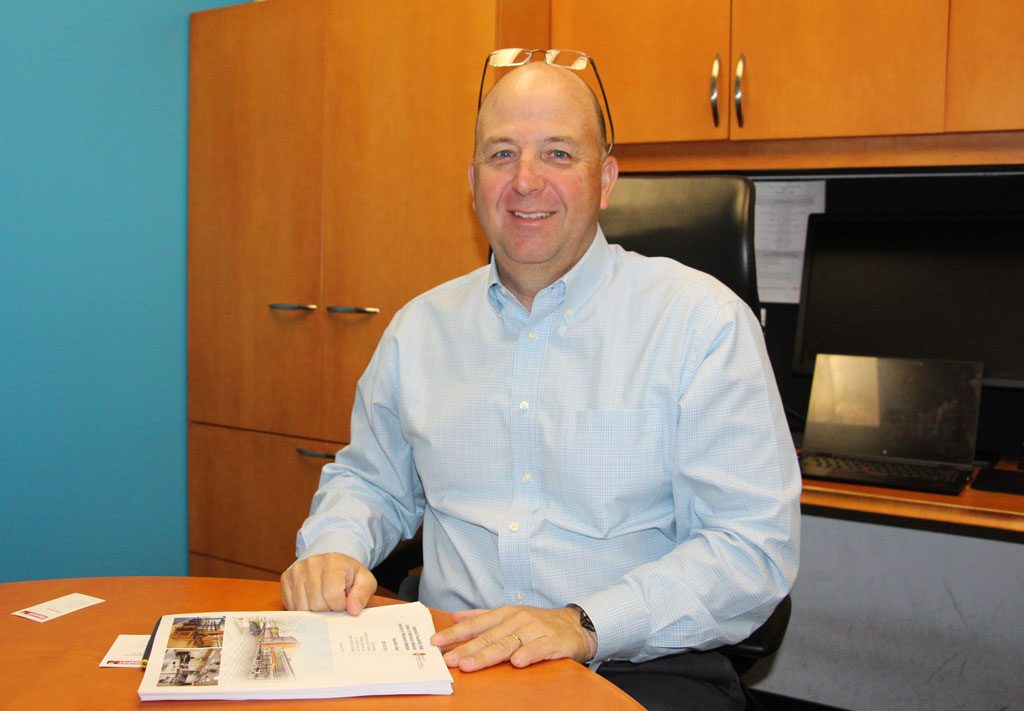 Cordes, whose sons Thomas '10 and John '19 exemplify the Eagle experience, owns a 30-year career focused on the design of complicated environments, beginning with the International Space Station while working at NASA's Johnson Space Center. His significant portfolio of design and programming work includes projects at Texas A&M, Baylor, University of California-San Diego, Louisiana State University, Texas Children's and The University of Texas Medical Branch at Galveston.
He and his design team are employing many of the same concepts visible with university teaching for sciences, a philosophy founded on team science and open science with a vision to accelerate understanding.
"Fundamentally the focus here is on experiential learning that is sweeping higher ed," Cordes said. "Students are demanding more interactive team participation. Studies have proven the retention rate is vastly superior when that is the foundation for the course. It's the blending of lab and lecture space, whiteboards, secondary monitors, all mobile, all the ideas presented electronically. Let's place science on display, make it an exciting element of the campus.
"Everything we design is fully integrated with virtual reality modeling. We're equipped to walk faculty and senior administrators through the space in 3D. Definitely some aha moments."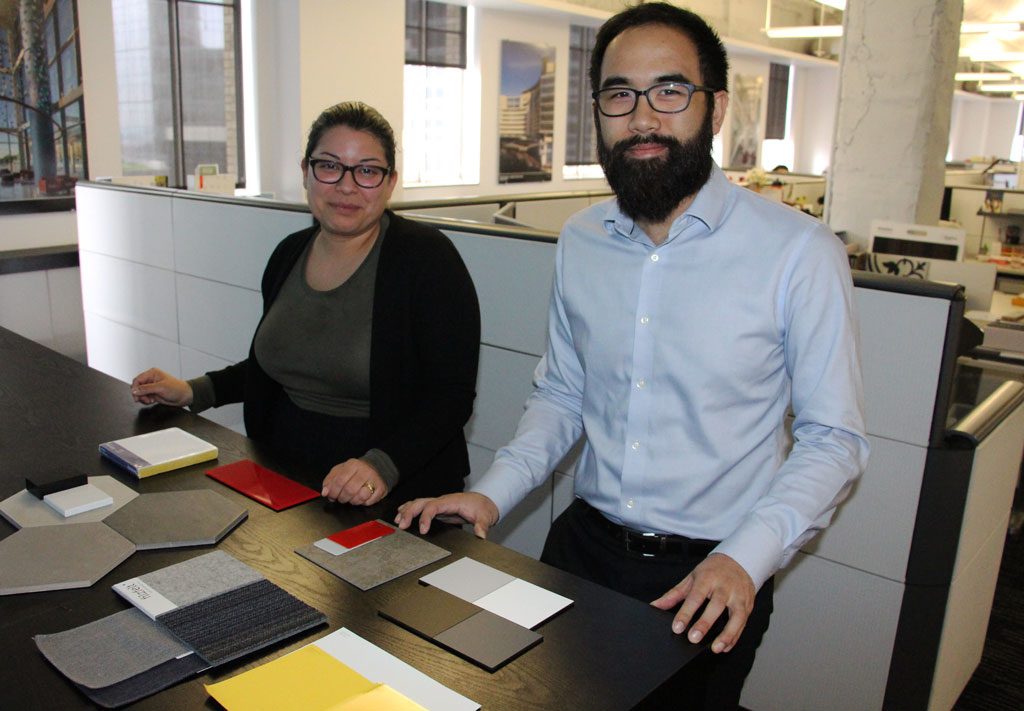 Project Architect Rebekah Gandy sees an emphasis in "high-performance facilities maximizing space and transparency, technology and flexibility. Two primary physics labs separated by a movable wall can easily flip into a specialized support area. Soft seating and collaboration zones will provide a fun and funky element, and promote informal and impromptu sessions. And there's a faculty touch down area that will also serve for tutorial.
"I have a two-year-old son and I can already see myself at St. Thomas."
Gandy participated in a series of extensive one-on-one interviews with St. Thomas faculty to gauge their needs and the inherent challenges of 21st-century pedagogy.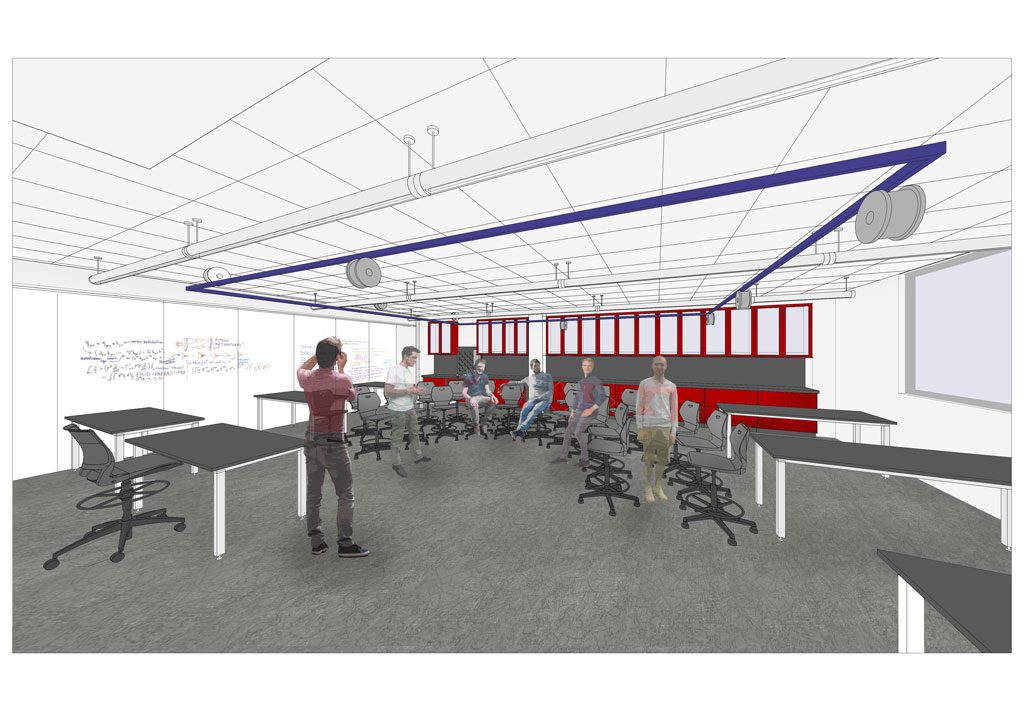 Distinguished instructor Daniel Bryant '93 immediately recognized the project as "state-of-the-art, incorporating the freshest presentation technologies which will promote more direct instruction with students, which then transitions directly from lecture to the lab, table tops proven in industry but rarely available at the college preparatory tier. The seating will promote movement and may be reconfigured for any teaching style, any teaching activity."
Cordes also describes the newly created STEM makerspace bringing "much greater value than the 400 square feet devoted to the area. The celebration of allowing students to become creative in the sciences is at the nexus of the two corridors, all glass, where laser cutters and 3D printers are prominent, sparking curiosity, inviting students to get involved."
The redevelopment reflects the St. Thomas dedication to the green building community and the strategic importance of sustainable design practices, emphasizing high-efficiency lighting and performance standards, goals for an innovative approach to understanding the interaction between natural and technical systems.
St. Thomas also shares a like-minded social responsibility with Perkins + Will in fundamental outlook and culture. Every year the firm donates one percent of its design services to non-profit organizations.
Catholic. Basilian. Teaching Goodness, Discipline and Knowledge since 1900.