Enjoy the Eagles' Nest Fall 2018 … the latest personal stories and compelling examples of our acclaimed academics and activities … plus the vital role that the St. Thomas experience continues to play in the formation of exemplary character and strong moral values in our community.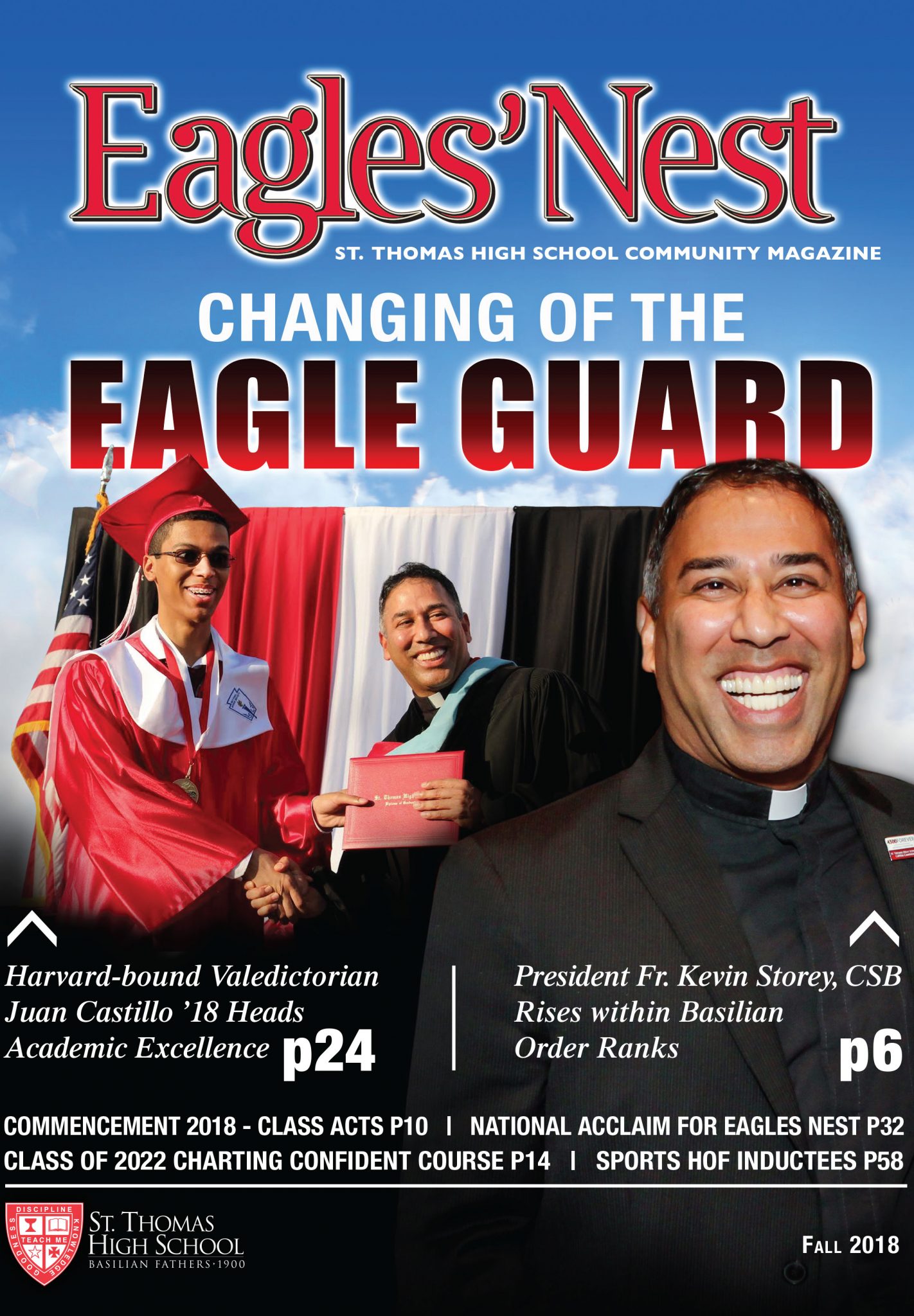 CLICK HERE FOR THE EAGLES' NEST FALL 2018
The Eagle's Nest was recognized by the prestigious National School Public Relations Association for the 2017 publication – the only private school among five honorees to accept Honorable Mention distinction and one of only three private institutions nationally to receive acclaim in the Magazine category.
From our dedicated, passionate faculty … to our 9,000 square foot redevelopment for Biology, Chemistry, Physics, Earth Sciences and STEM … to our welcoming, caring community of learners … St. Thomas remains committed to delivering an incredible college preparatory environment in the steep Basilian tradition that simply cannot be replicated – preparing students to become ethical leaders who create positive change everywhere life takes them.
The Basilian Fathers greatly appreciate all our supporters in the expanded Eagle community who empower St. Thomas to engage both the mind and heart of our students as they seek wisdom, intellectual growth, and a fuller spiritual life.
Catholic. Basilian. Teaching Goodness, Discipline and Knowledge since 1900.