Dillion Lowe '21 drained his only attempt of the game … a left-wing 3-point dagger with one minute remaining for the final lead change of the game … and later added a clutch free throw to push Eagle Basketball past top-ranked Tomball Concordia Lutheran 63-59 at Reckling Gymnasium.
The victory splits the regular-season series and pulls St. Thomas even in the loss column in the district race, improving the record to 21-8 and 8-1 in the first season with head coach Gary Hall.
Anderson Kopp '19 poured in 29 points including 19 in the first half while Elijah Elliott '20 finished with 19.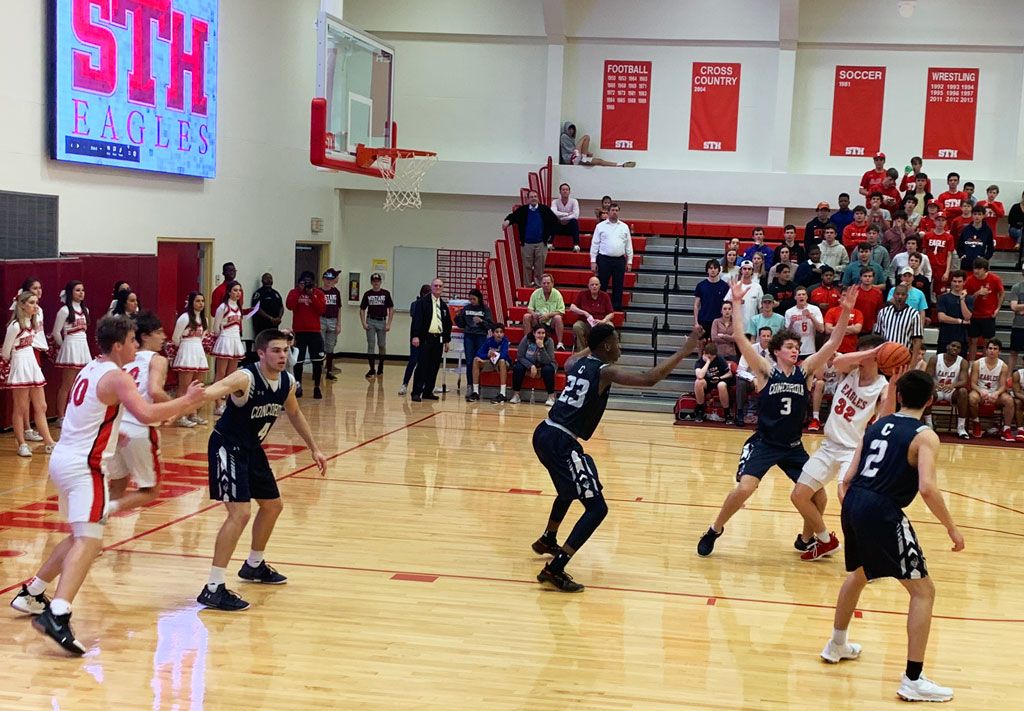 The Eagles controlled the pace and margin for virtually the entire game. They trailed for the first time 55-53 with three minutes to go when Kopp immediately countered with his seventh three-pointer, a calm and collected catch-and-shoot answer from left of the key to push St. Thomas back in front and set the stage for Lowe's last tick heroics.
Kopp began as if Usain Bolt at the finish … blazing with three bombs in the opening 3:45 to ignite a 14-3 advantage. He continued torching the nets in the second quarter with a deep straight away trey before a left-corner jumper for his fifth three-pointer of the half that swelled the count to 27-18.
Elliott's acrobatic baseline drive in the third period gave St. Thomas its largest cushion at 42-29. He added a three-pointer off a crafty assist from Kopp before closing the quarter with a layup that sent the Eagles into the final stanza leading 49-41.
The Eagles handed TCL only its second loss of the season in 34 games. The Crusaders entered the night No. 1 in the Texas Association of Basketball Coaches 6A Private School rankings.  Kopp and Elliott combined for 28 points as the Eagles took a 35-26 advantage into the intermission, a half where they forced TCL into 10 turnovers and allowed only one field goal the first 6:10.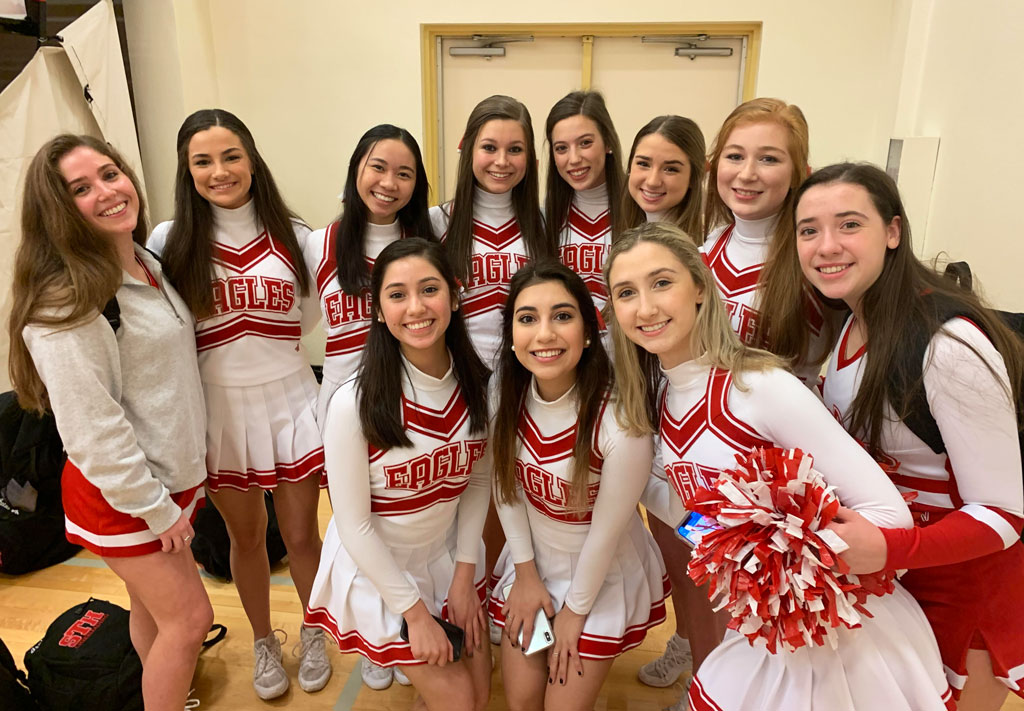 Eagle Fight Never Dies!