St. Thomas is proud to salute Patrick Pham '21 for earning the prestigious rank of Eagle Scout, the highest achievement in the Boy Scouts of America (BSA).
Pham continues the thriving legacy of Eagle scholars who have reached this milestone accomplishment that has been and continues to be richly recognized throughout the United States. 
Pham achieved his distinction through Troop 642 and Memorial Drive Presbyterian Church.  He completed his demanding service project which benefited Regina Caeli Parish leading a volunteer group of 18 that included Gus Boettcher '21, Griffin Gregory '21, Luke McLane '21, and Dylan Michaels '21 that totaled 165 hours.  The efforts re-fortified church property while providing parishioners with a peaceful sanctuary for reflection and prayer. 
Pham has served various leadership positions within Troops 642 while obtaining 28 merit badges to become eligible for a Bronze Palm.  He's participated in Camp Orr in Arkansas, Sid Richardson Scout Ranch on Lake Bridgeport, and Philmont Scout Ranch in Cimarron, New Mexico.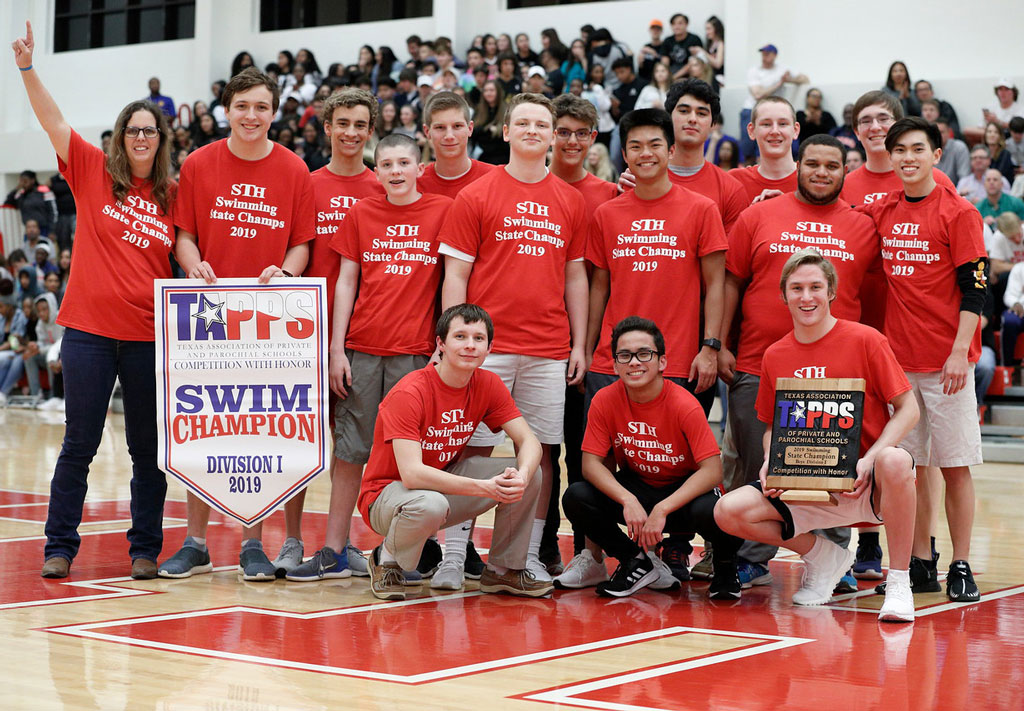 The multi-acclaimed Pham is an exemplary Eagle scholar-athlete excelling in a rigorous Honors and AP programs with an extensive range of extracurricular involvement including the distinguished St. Thomas theater program and student government.  The two-time TAPPS All-State swimmer contributed as a junior to the first-ever state championship for Eagle Swimming and also the 2019 state title won by Eagle Track and Field. He was a second-place finisher at the Speech and Debate state tournament hosted by the Texas Forensic Association.  
Pham remains committed to Our Lady of Lourdes Catholic Church as a weekly altar server and attends Life Teen at St. Cecilia Catholic Church.  He was recently selected as the chairman of community life on the Youth Archdiocesan Council.
Pham joins current Eagle scholar Griffen Kindle '21 (Troop 55) who previously obtained the Eagle Scout rank.  Their collective scouting successes are a testament to a deep dedication to the BSA values of character, citizenship, community service, and allegiance to the purpose and goals of their respective troops – all consistent with the Basilian credo of Teach Me Goodness, Discipline and Knowledge.
Catholic. Basilian. Teaching Goodness, Discipline, and Knowledge since 1900.