Never in his lifetime of hoop dreams did St. Thomas basketball boss Gary Hall envision he would occupy a coveted front and center coaching seat for the nation's premier high school all-star extravaganza.
But there's no foolin' come April 1 at the Toyota Center.
Hall has been named to navigate the West squad for the 43rd annual McDonald's All-American Game. The distinction was confirmed Thursday after rosters of scintillating five-star prospects were unveiled to a national audience on ESPN's The Jump.
"My genuine first reaction was that I'm not really worthy," Halls says with all sincerity. "I cannot describe the great appreciation I have for the selection committee and this great opportunity, and for my family, former and current players, coaches, and administrators. I wish I could have all of them in attendance because this is a testament to them. The greatest joy on this journey is maintaining those close relationships and sharing this honor with them. I have been absolutely blessed these many years and no success would be possible without the contributions and dedication of so many others."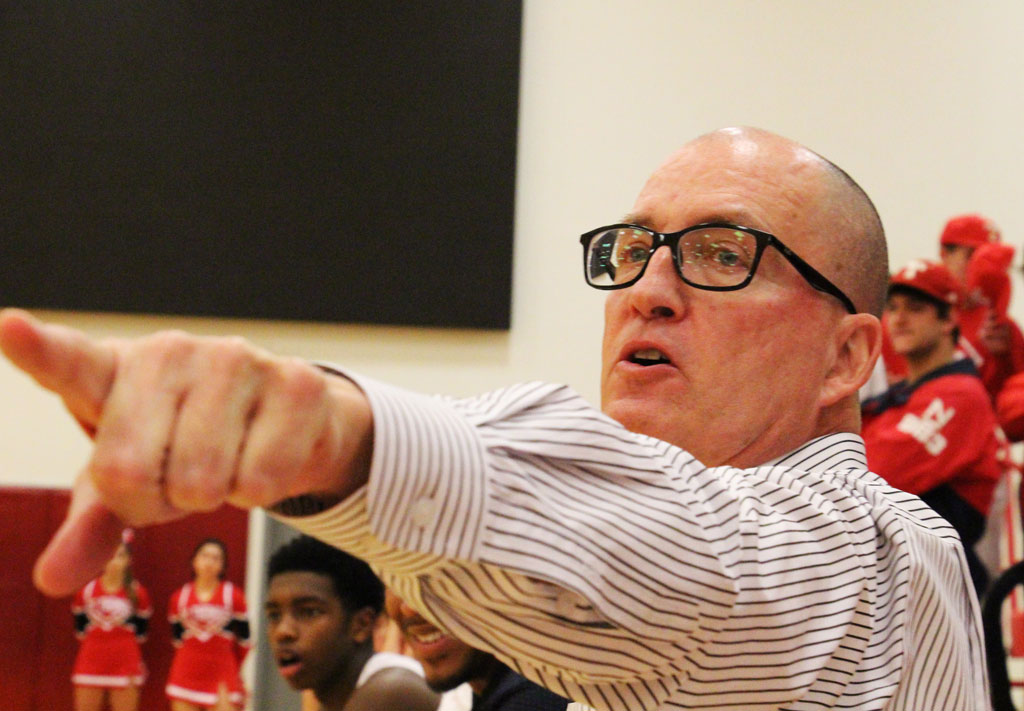 Hall continues a Texas-sized standard previously held by only two schoolboy maestros from the state. Alief Elsik's Rick Shirley commanded the West in the 2000 McDonald's Game and Fort Worth Dunbar's legendary Robert Hughes, the national all-time leader in career wins with 1,333, followed in 2001 at Duke's Cameron Indoor Stadium.
St. Thomas Athletic Director Mike Netzel considers the McDonald's consideration "among the strongest acclaim ever for a member of our athletic community. Gary's commitment to high school basketball is renowned and this reward is richly deserved. We are extremely proud of his contributions to our institution and to share in his crowning moment."
Hall is in his second season raising Eagle Basketball to the ascending heights to which he has become accustomed. His St. Thomas debut crested with 25 wins at the 2019 TAPPS 6A regional finals. Currently, the Eagles are undefeated in district competition with a 77-74 overtime victory over then no. 3 state ranked Tomball Concordia Lutheran.
Earlier in the 2020 season, Hall arranged for Eagle Basketball to bounce in the 39th annual Beach Ball Classic in Myrtle Beach, South Carolina, the program's first participation in one of the most hallowed holiday hoopathons in the United States.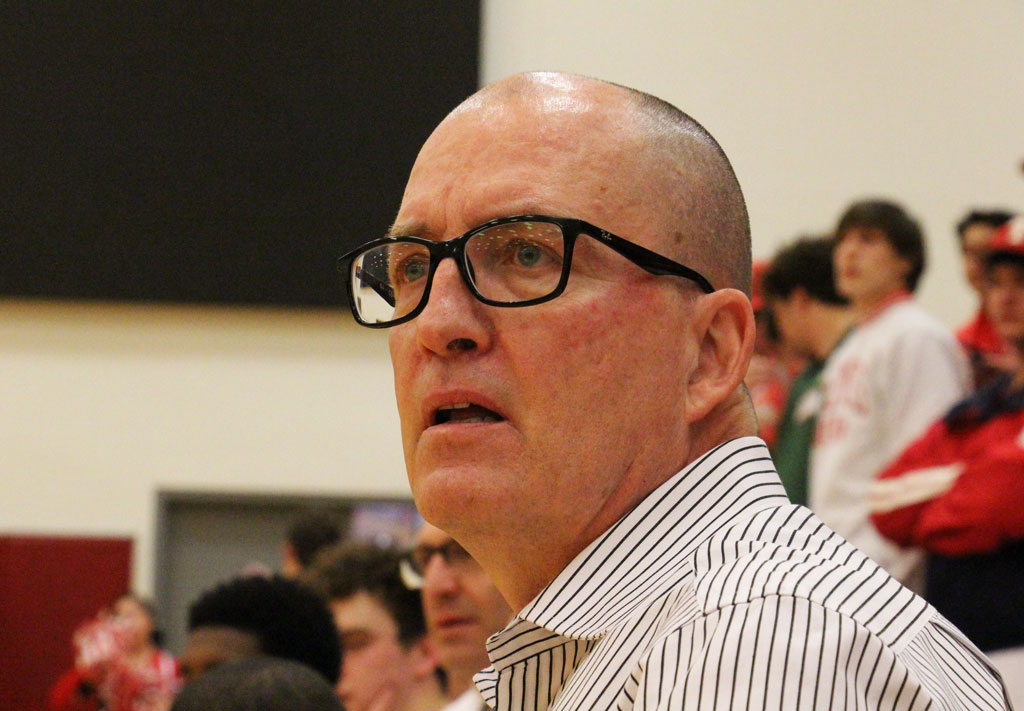 "Gary's energy and dedication for coaching is evident in every practice and every game," Netzel says. "His passion for basketball was a perfect fit for Sr. Thomas because he related immediately to our mission for educating the complete student. He's a tireless leader and brings a clear and decisive purpose."
Hall arrived at St. Thomas having built his championship coaching reputation during two stints at his alma mater, Herndon High School in Northern Virginia, where he posted an overall 392-189 record with eight conference championships, one regional title, and three state tournament appearances. During his tenure he coached and coaxed more than three dozen scholar athletes to the collegiate level, preaching a daily mantra to work hard, expect nothing.
The McDonald's salute serves as a bold faced exclamation to a career that began for Hall in 1985 as an undergraduate at George Mason University. He was practically drafted into his first coaching assignment, a last minute option for the freshman team at South Lakes High School in Reston, Virginia.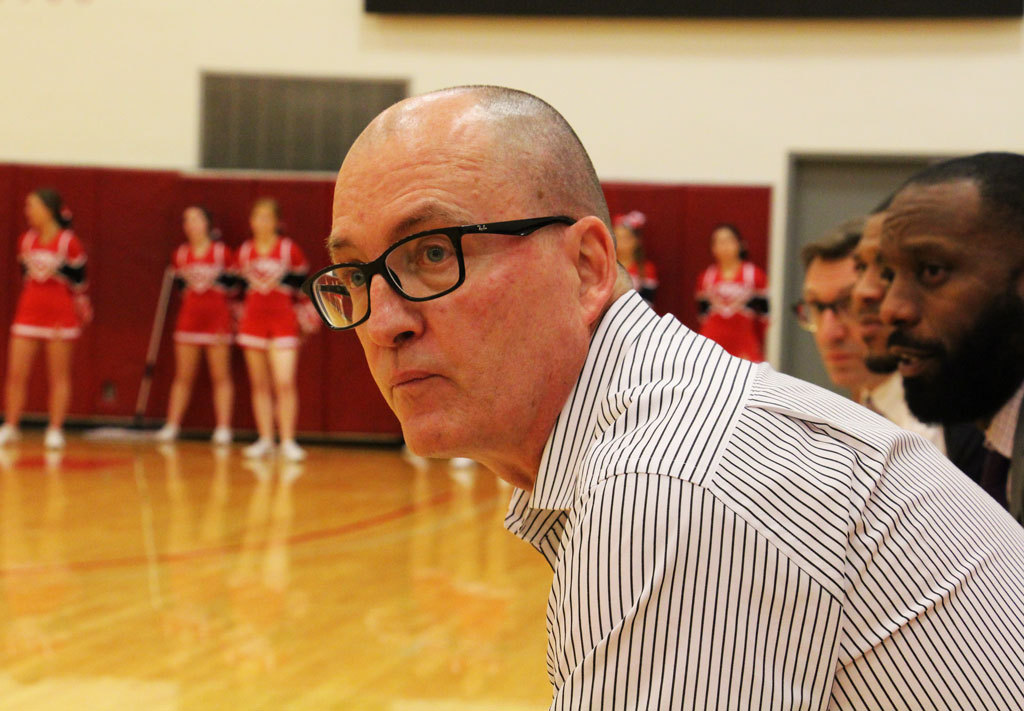 "I found a local bookstore … Sports Books, Etc. … and bought every 'how-to' publication they had," Hall says. "I went to clinics, wore out my VHS machine taping every college game that was televised, learned as much as I could as quickly as I could. I went around campus and rounded up every student who even looked like a basketball player, put them in my car, got them a physical and shoes. We ended up 23-1. The waterboy was an eighth grader named Grant Hill."
Hall's encore was an undefeated season while never trailing for a single second on the game clock, then two years as a varsity assistant as Hill emerged into a 1990 McDonald's headliner, a future Duke All-American, an eventual seven-time NBA All-Star, and 2018 inductee into the Naismith Hall of Fame.
The McDonald's distinction carries for Hall the privilege of naming two assistant coaches. He immediately reached out to Charles Ament from Langham Creek and Luteke Kalombo at Charlotte Christian Academy in North Carolina, Hall's first collegiate scholarship player.
"This is all truly humbling," Hall says. "I'm not ready to say I'm in the same category as some of the previous coaches involved in his game. I read their books to improve, watched their instructional videos. I'm maybe not at the same level but now I'm in the building."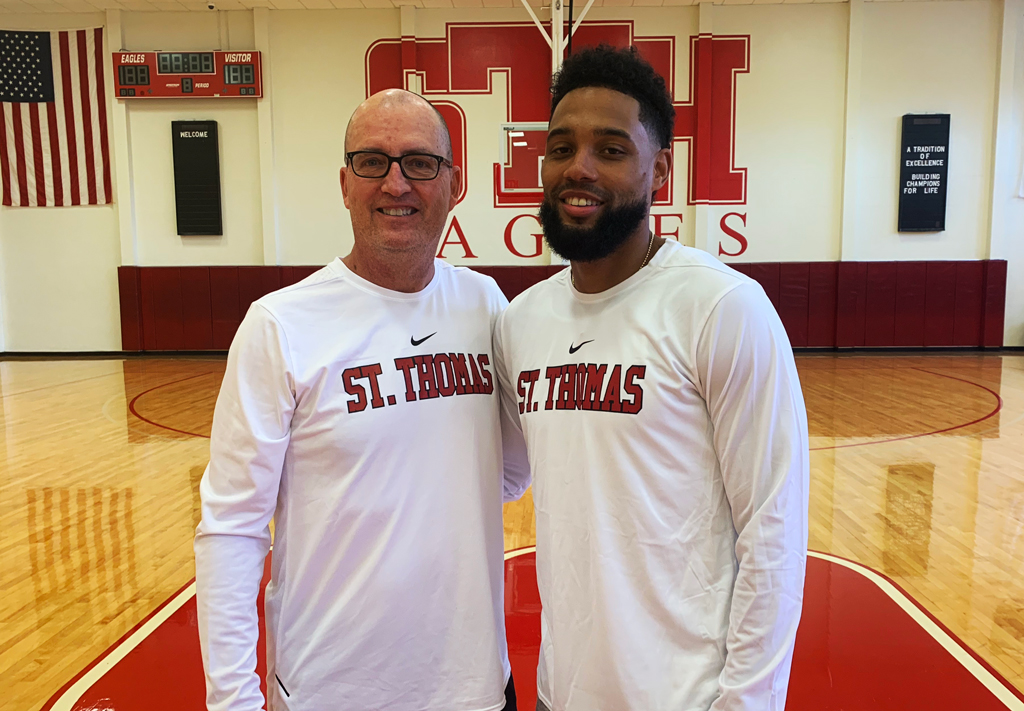 Hall's deepest previous McDonald's association was coaching sublime Scottie Reynolds from Herndon to the 2006 hoopfest in San Diego. The righteous roundball recognition was a most suitable reward after the two tag-teamed into the state AAA championship final and Reynolds capped a raucous run as the three-time Virginia Player of the Year. He later earned All-American hoopla at Villanova where he willed the Wildcats to the 2009 NCAA semifinals in stun at the gun fashion for the program's first Final Four appearance since the 1985 national championship.
Hall attended the inaugural McDonald shindig in 1977 when the first All-American team assembled at the Capital Centre in Washington, D.C. against an all-star group from the District. The hoop happening has since morphed into a branded identity celebrating elite high school talents while raising millions of dollars for the Ronald McDonald House Charities. The traveling showcase has provided a national launching pad for many of the eventual first name famous – Magic, Michael, Isiah, Shaq, Kobe, LeBron. Throw in a couple of Kevins, Big Ticket and Slim Reaper, plus a conga line of NBA All-Stars, all-time campus risers, and sneaker circuit whiz kids. Rockets scoring maven James Harden starred in the 2007 thrillarama alongside Derrick Rose, Blake Griffin, and Kevin Love.
Every NCAA champion since 1978 has flashed at least one McDonald's All-American, except for the 2002 Maryland Terrapins and 2014 Connecticut Huskies.
Who knows what fame or fortune lies in the far future for Hall's swashbuckling McDonald's roster. The lone guarantee is that the mad hop hoopsters will be dribble driving, sweet stroking, and slam dancing on ESPN with a 6:00 p.m. tip following the 19th annual Girls Game at 4:00 p.m on ESPN2.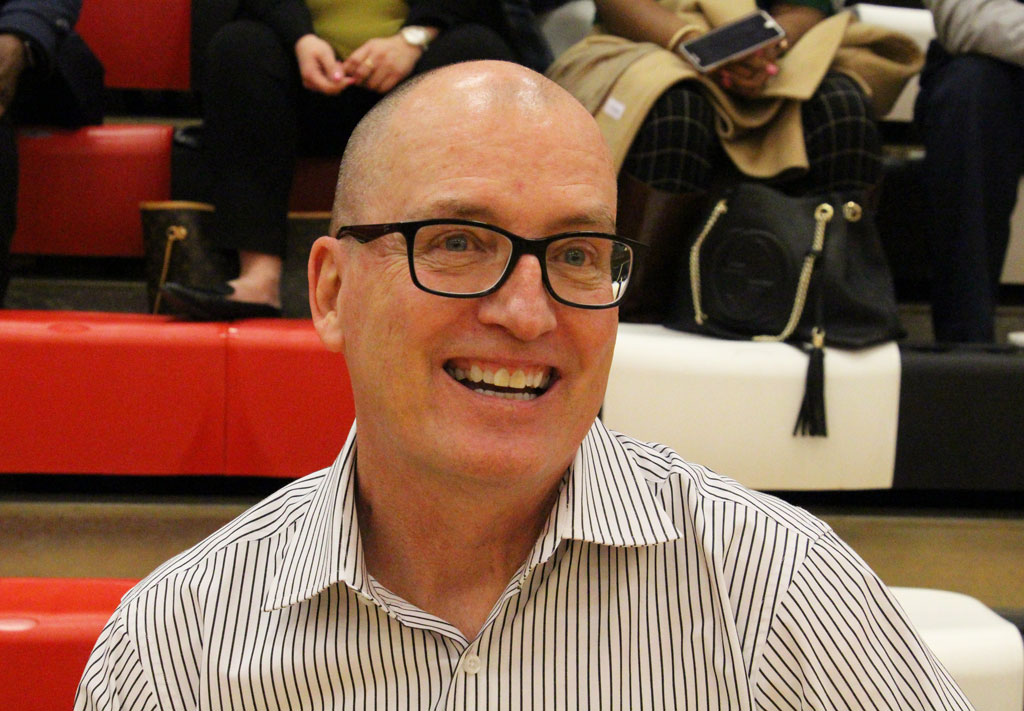 "I was watching the Rockets and Lakers a few nights ago and it hit me – that's where I'm going to be coaching, with just as many fans in the seats, the same court where so many greats have competed and coached before. What a thrill it's going to be," Hall says.
Houston is hosting the McDonald's match for the first time after serving up 21 Big Mac-Americans since the '77 breakout. Included in the marquee mix are Rashard Lewis (1998), T.J. Ford and Daniel Ewing (2001), Gerald Green (2005), Aaron and Andrew Harrison (2013), Justise Winslow (2014), and De'Aaron Fox (2016). Justin Jackson was named co-Most Valuable Player in 2014.
The only other Texas time for the McDonald's Game turned in 1985 at SMU's Moody Coliseum. Houston grabs the spotlight after a two-year run in Atlanta and seven straight showings at the United Center in Chicago.
Eagle Fight Never Dies!