The St. Thomas campus community was blessed to engage in the compelling testimony of best-selling author Fr. Greg Boyle, a riveting example of dedication to God through service to others.
The Jesuit priest with more than three decades of ministry to gang members in Los Angeles delivered a stirring and ultimate uplifting message, first to Eagle students, faculty, and staff, and later to St. Thomas parents and supporters.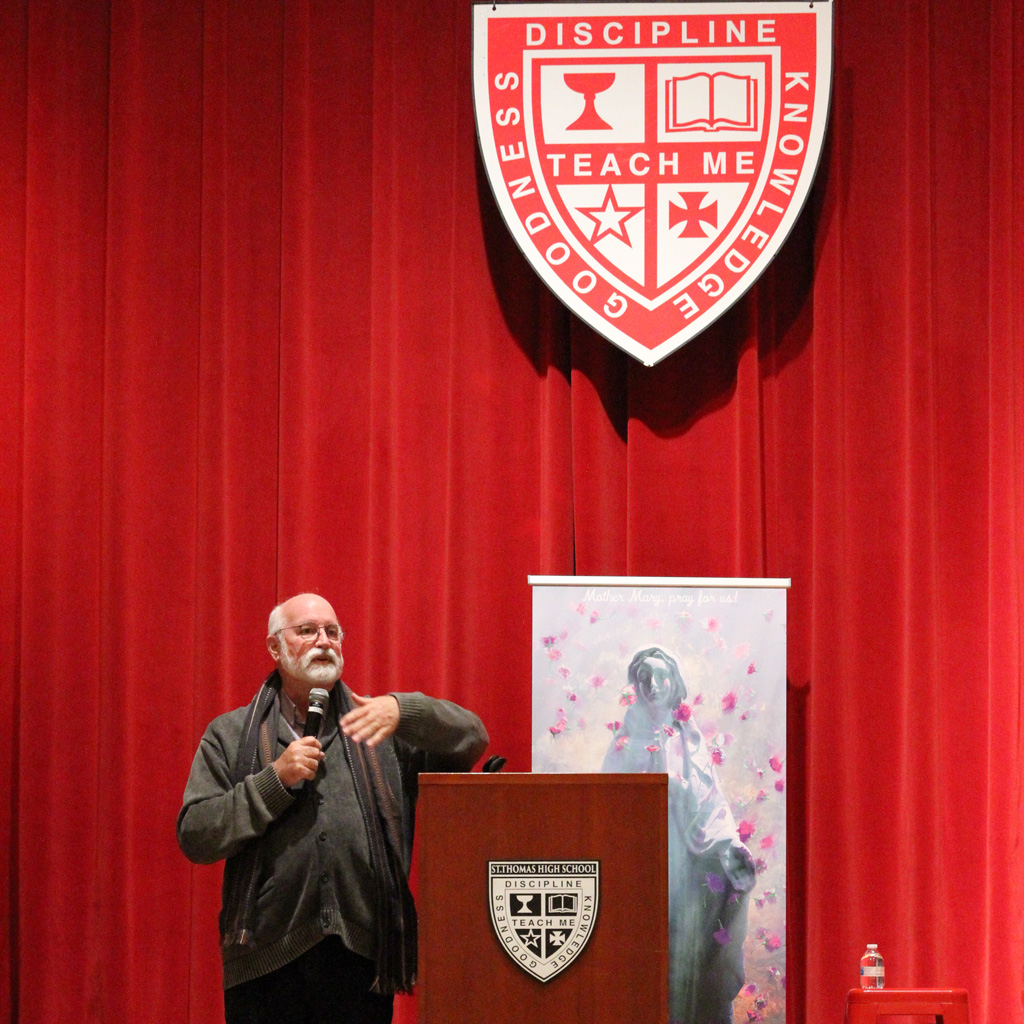 Fr. Boyle is the founder of Los Angeles-based Homeboy Industries, the largest gang intervention and re-entry program in the United States. His mission with vision has morphed into a series of businesses including a restaurant, a bakery, cafe, and farmers markets created with the purpose of providing hope, training, and support to previously incarcerated and gang-involved men and women.
The genesis of Fr. Boyle's involvement began in 1986 when he became the pastor of the Dolores Mission Church in East Los Angeles, then the city's poorest Catholic parish. He witnessed almost daily a shocking display of death, shootings, and moral decay, burying more than 200 young people. Homeboys emerged as his answer to create lasting solutions to gang violence – people reinventing their lives in forward-thinking, social enterprise endeavors.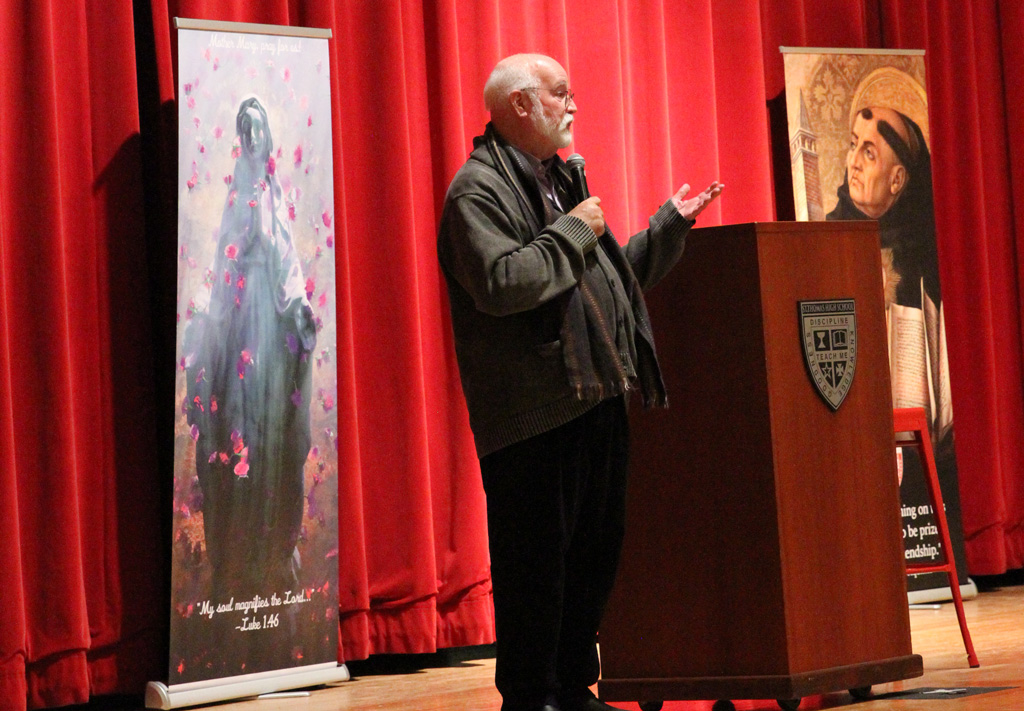 Fr. Boyle hopes that his interaction and dialogue with the St. Thomas audience will invigorate and inspire their collective spirit to provide relief wherever they may encounter deprivation.
God's dream for us is kinship and connection. To that end, consider taking seriously what Jesus took seriously – inclusion, non-violence, unconditional kindness, and compassionate acceptance. Get to that place. Not so much circle the wagons in life but widen the circle. How can we all include more people?

In your service (as St. Thomas students), you participate with communities different than your own, and it's a chance to place yourself in proximity with those who are suffering. In the Old Testament, there were similar examples – the widow, the orphan, and the stranger. God understood them as those who had been cut-off. And because they suffered in exactly that way, God told us they are the ones who can lead the rest of us to the kinship of God.

Don't go to the margins to make a difference, then the motivation is all about you. Go to the margins so that those whom you encounter make you different.

St. Thomas is not the place you come to.  It's the place you go from.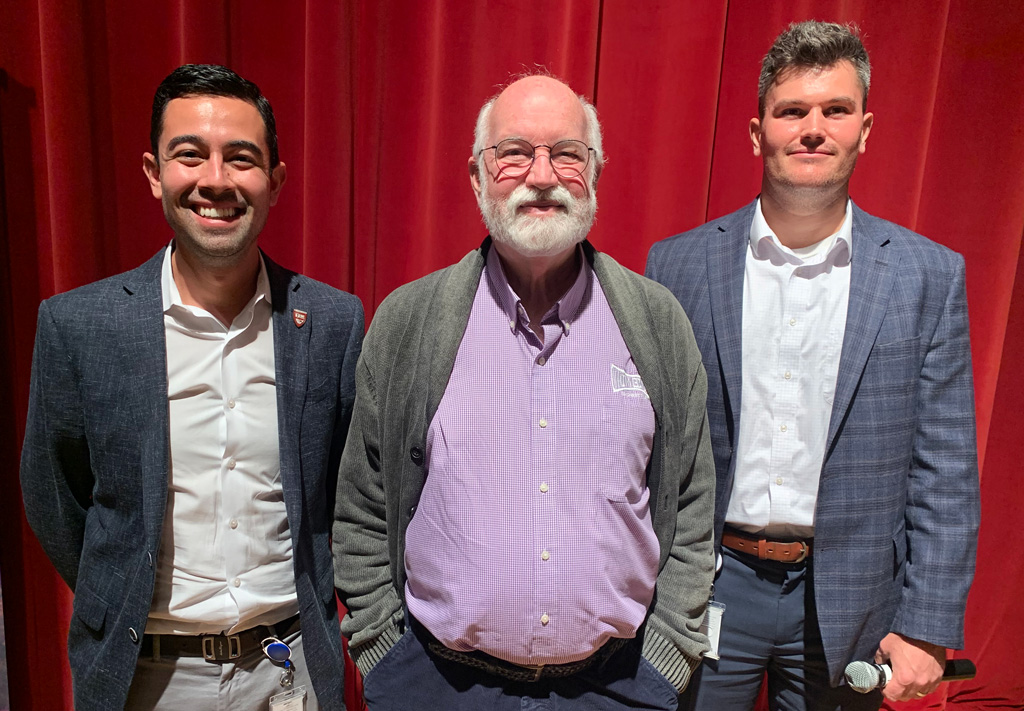 Fr. Boyle is the author of the 2010 New York Times bestseller Tattoos on the Heart: The Power of Boundless Compassion and the 2017 Los Angeles Times bestseller Barking to the Choir: The Power of Radical Kinship. He has received the California Peace Prize and been inducted into the California Hall of Fame. In 2014, President Obama named Fr. Boyle a Champion of Change. Fr. Boyle received the University of Notre Dame's 2017 Laetare Medal, the oldest honor given to American Catholics.
Catholic. Basilian. Teaching Goodness, Discipline and Knowledge since 1900.