The St. Thomas community is celebrating a substantial leadership gift – a $250,000 investment made by Dee Dee and Gilbert Garcia – that will fortify essential areas that matter most to the Eagle community.
Their signature philanthropy will be honored by the naming of the Dee Dee and Gilbert Garcia Board Room in Clay-Storey Hall.
Vice President for Advancement Mark deTranaltes '83 salutes the Garcias and "the expression of their own distinct passions and desire to propel St. Thomas forward. Their invaluable support will ripple through generations of St. Thomas students and faculty who will reap the benefits of this generous offering."
The Garcias' profound altruism will significantly advance the St. Thomas academic enterprise. The parents of Daniel Thomas '18 and Benjamin '22 are providing measurable momentum for the school while strategically investing in creative areas of teaching and service.
Dee Dee and Gilbert enthusiastically agreed that "it's the easiest check we've ever written. What is shaping our boys for the rest of their lives worth in dollars? It's priceless. We saw St. Thomas nurture them from young boys to fine young men. It was extraordinary. We just wanted to do our part so that others may have the same experience. This is a way for us to give back."
Gilbert is the managing partner of the highly decorated asset management firm Garcia Hamilton & Associates. He and Dee Dee are illustrating a strong belief in the promise of the St. Thomas present and future. Learning by adventure. Connecting cultures and communities. Building a better world.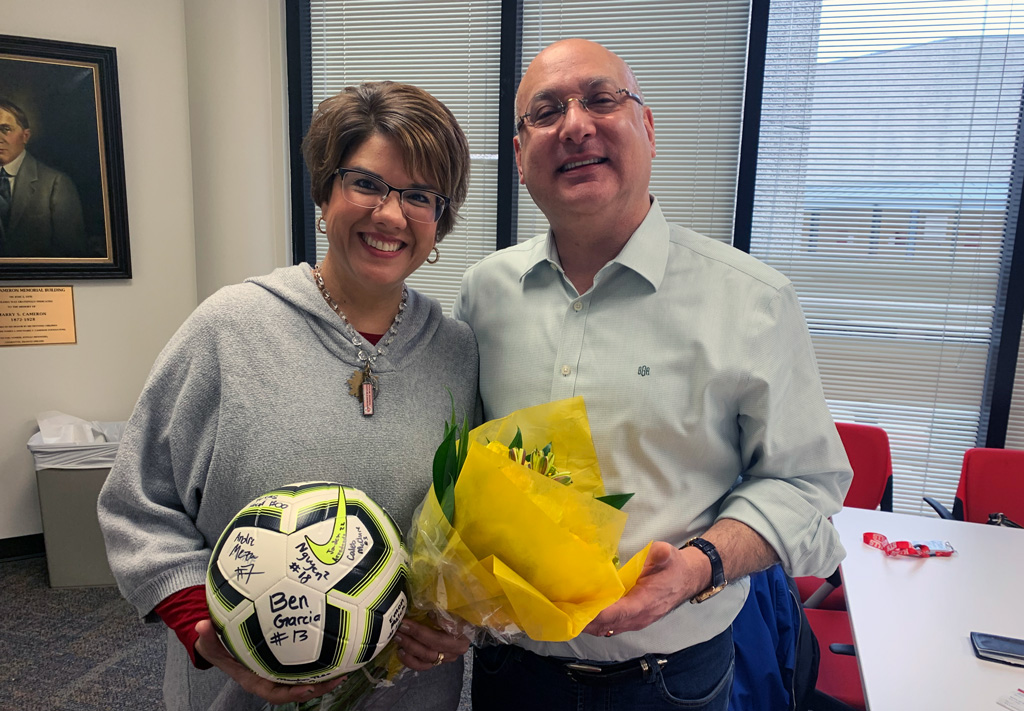 "To have our name permanently displayed on campus is truly meaningful for us," Gilbert says. "We hope that it will register with future Hispanic students so that they will aspire to continue such a tradition – strive for success, achieve, and give back as a legacy for your sons."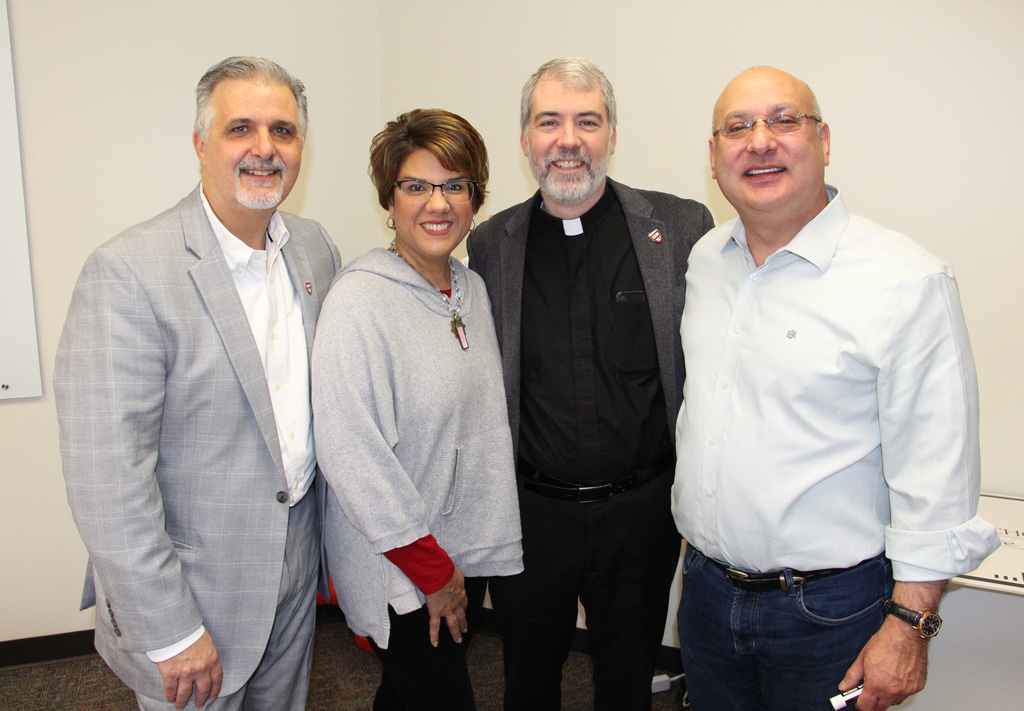 President Fr. James Murphy, CSB graciously embraced the Garcias far-reaching and passionate commitment to St. Thomas. "Every day, I feel tremendous gratitude for the magnificent support exemplified by Dee Dee and Gilbert. I am humbled to see them step forward and continue a sterling tradition at the school, one that marries vision with benevolence."
Catholic. Basilian. Teaching Goodness, Discipline and Knowledge since 1900.