The beginning 122 years ago was meager, the ascension without fanfare. A steady process that preached purpose, culture, and service rooted in the Basilian credo of Teach Me Goodness, Discipline, and Knowledge.
Now well into the second century after its genesis, St. Thomas celebrated its legacy as a premier college preparatory experience with its annual Founder's Day Mass. President Fr. James Murphy, CSB served as the principal celebrant for an attentive campus community in Cemo Auditorium.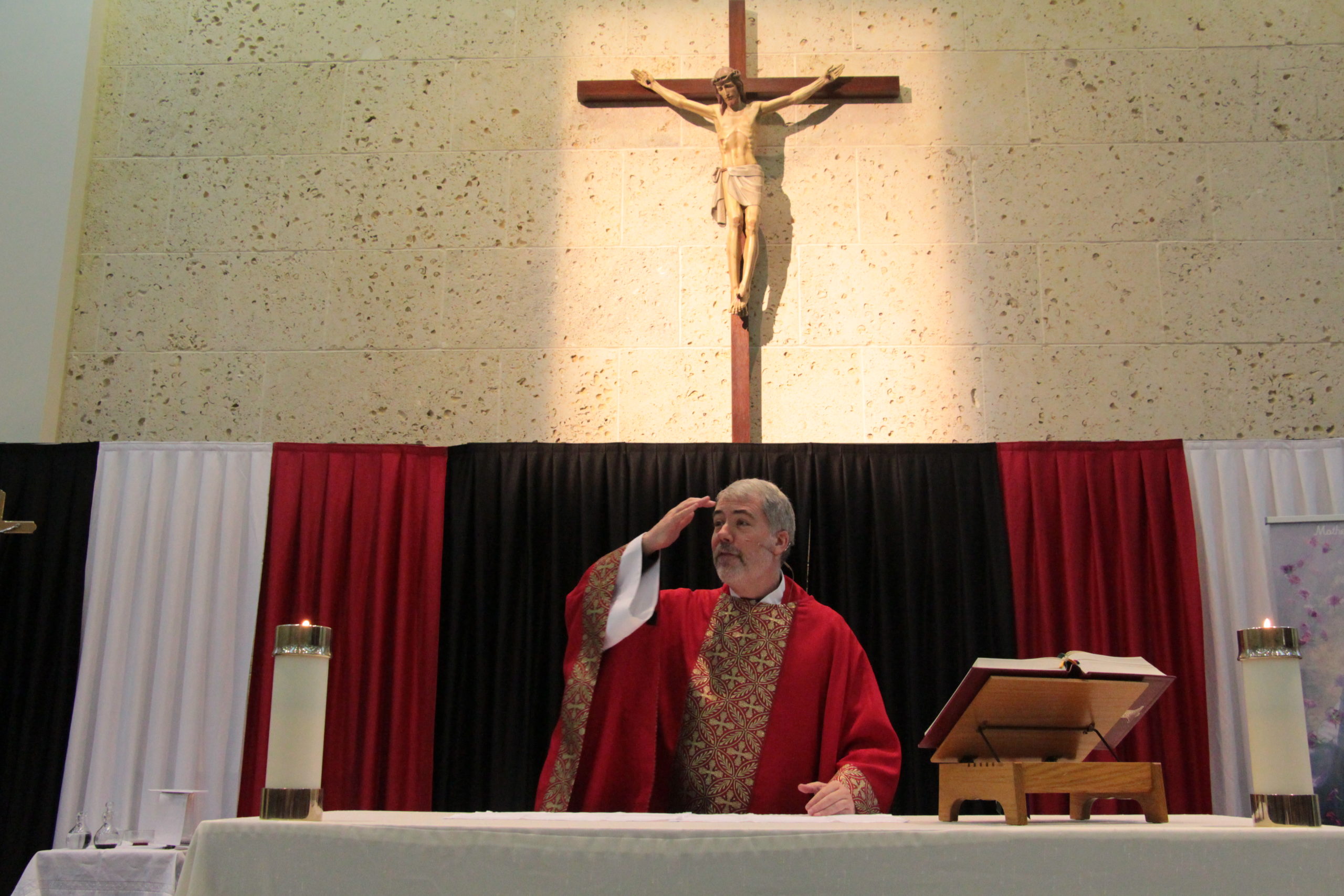 Since 1900, St. Thomas has served as a Catholic Basilian beacon with a thriving intellectual and moral tradition that remains the cornerstone of an esteemed academic pursuit and formation. The second oldest continuously operating private high school in Houston (to Incarnate Word Academy) is home to a vibrant array of accomplished scholars, distinguished faculty members, deeply committed professional staff, and unwavering supporters and donors.
President Father Murphy delivered a compelling message through his homily that spoke to the true spirit of the distinguished position St. Thomas occupies as it continues to prepare the next generation of global citizens. He referenced several Basilian icons and notable alumni, all invaluable contributors and leaders to the institution's mission grounded in a deep sense of Catholic commitment.
As we celebrate our founding more than a century ago, we understand what our foundation is – young men embracing goodness, discipline, and knowledge, being challenged, preparing for the realities of life. We're not meant to dwell in one spot, to dwell on our feet. That's what Christ does for us, to look up beyond a static faith and then move forward. That's why we're here as a community, to lift each other up.
Catholic. Basilian. Teaching Goodness, Discipline and Knowledge since 1900.