St. Thomas is thrilled to name Jerome Llorens as head coach of the Eagle Basketball program.
A proven winner who has stacked success at various levels for more than two decades, Llorens brings a stellar reputation for excellence on the court and a dedication to student-athlete academic achievement. He served St. Thomas the previous two years as a faculty member and the head junior varsity coach.
"This is one of the top five varsity jobs in Houston and a position I've had my sights on for many years," says Llorens. "The resources, the alumni support, and the deep history of St. Thomas and Eagle Athletics all make for an exciting position. I cannot wait to begin working with our student-athletes, coaches, and the entire Eagle community to build upon the tradition and brand of Eagle Basketball."
Llorens replaces Karnell James who resigned after three impactful seasons to pursue an opportunity with the College of Biblical Studies in Houston, a member of the National Christian College Athletic Association.
Llorens inherits a program riding measurable momentum following the winningest regular season in school history. The 26-3 rampage included an undefeated home slate, the school's first state tournament appearance since 2016 and '17, and first district championship in 11 years. The Eagles were ranked as high as No. 2 in the city by MaxPreps and entered the postseason the No. 3 private in the state by the Texas Association of Basketball Coaches.
"As we began this process, Jerome quickly emerged as the obvious candidate to continue the growth of our program," says athletic director Mike Netzel. "We knew we needed someone who understood our identity and how St. Thomas fits into today's basketball landscape. Our supporters will quickly see his passion, drive, and determination in building a championship-caliber program."
Llorens honed his tactical strategies and schematic variability during 16 years at St. John XXIII in Katy where he was an original faculty member as well as the head basketball coach.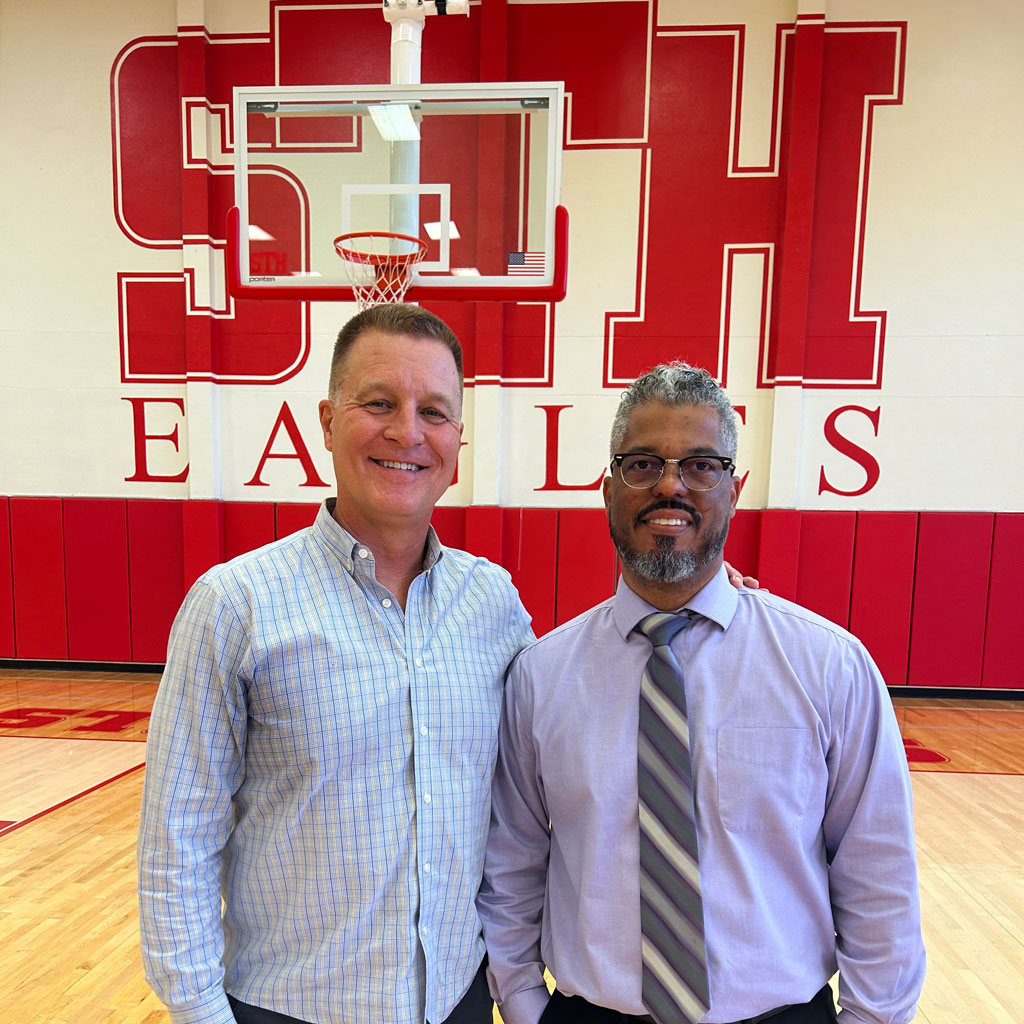 "Jerome brings a wealth of experience. He's a builder. He builds teams. He builds community," says Netzel. "Jerome has a vision for his program and the role that athletics play in the formation of young men. He possesses the ability to set the standard guided by our Basilian values."
Llorens has all but abandoned conventional pick-and-roll sets, favoring versatile roster combinations that push roadrunner pace and tempo with aggression both offensively and defensively. In the absence of superior shot-making fireworks is an emphasis on efficiency and intelligent possessions designed to maximize player rotations. Non-negotiable is the required dirty work and due diligence necessary for success at the elite levels of championship contention.
"You have to win the transition game at both ends," Llorens says. "We'll run and press to generate early offense and force turnovers. Karnell gave me great freedom to establish an identity the last two years with the junior varsity. I didn't have to coach safely. We created a style that was successful and gives all of us confidence moving forward. I'm excited to add to the strong group that I've coached the previous two years."
After graduating from Strake Jesuit in 1995 as a dual-sport scholar-athlete in football and baseball, Llorens earned his degree at the former Houston Baptist University (rebranded Houston Christian University in September 2022). He later served Strake on the faculty and coached with Chuck Kenny in the late 1990s when the program produced collegiate-level talents such as Broderick Hicks (Wake Forest) and Sam Adamo (University of San Diego).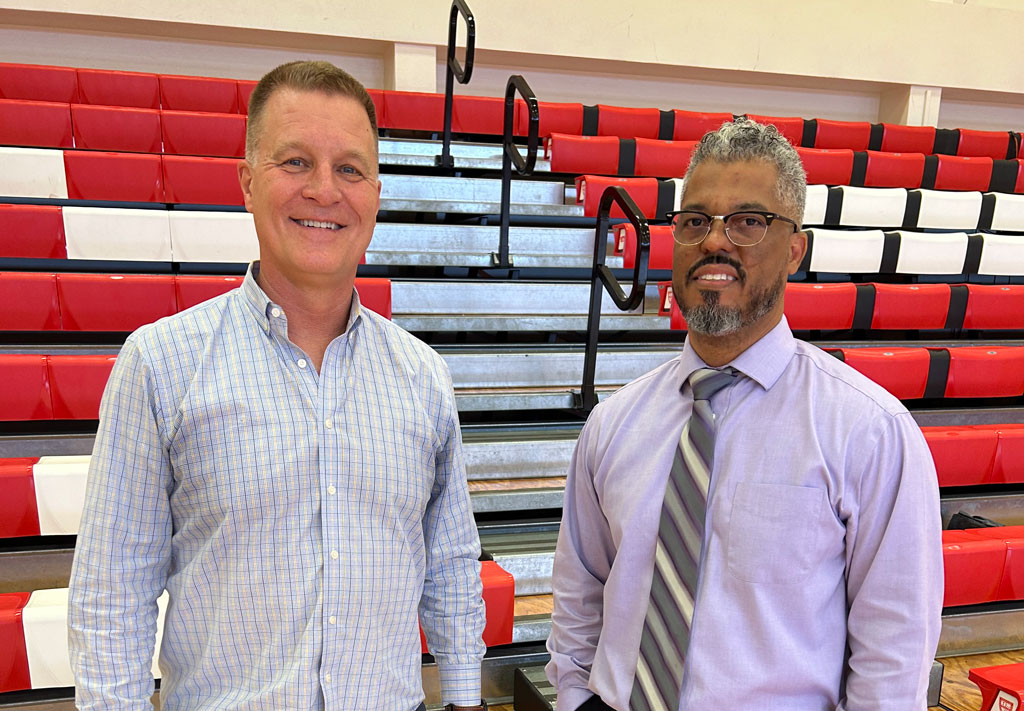 Llorens' 25th year of teaching and coaching will bring a double dose of opportunity. In addition to leading Eagle Basketball, he will also serve as the assistant dean of students.
"That's God working His plan," says Llorens. "I relate to these responsibilities in complete tandem, nurturing relationships and mentoring these young men to represent St. Thomas in the most complete way.
"My first day here was an immediate fit. It was as if it were meant to be. The commitment to the Catholic faith and Basilian virtues, the engagement in strict college preparatory academics, the single-sex enrollment. This is a superior culture. I'm incredibly grateful for every opportunity that's ever been given and this is certainly one that I cherish."
Eagle Fight Never Dies!