St. Thomas is proud to salute Diego Sanchez '23 for earning the prestigious rank of Eagle Scout, the highest achievement in the Boy Scouts of America (BSA).
Sanchez continues the thriving legacy of Eagle scholars who have reached this milestone accomplishment that remains richly recognized throughout the United States.
Sanchez gained distinction through Troop 540 and St. Ambrose Catholic Church while receiving a robust 26 merit badges. He has excelled in various preeminent roles, including quartermaster, patrol leader, and assistant patrol leader.
Sanchez completed his challenging service project at St. Ambrose, coordinating several landscaping projects. He organized a group of 26 volunteers contributing 150 hours while keeping sustainability in mind. The beautifying effort added fresh rose bushes to the garden after removing dead plants. The group also repainted handrails, power-washed corridors, steps, and a fountain, and placed concrete blocks under benches.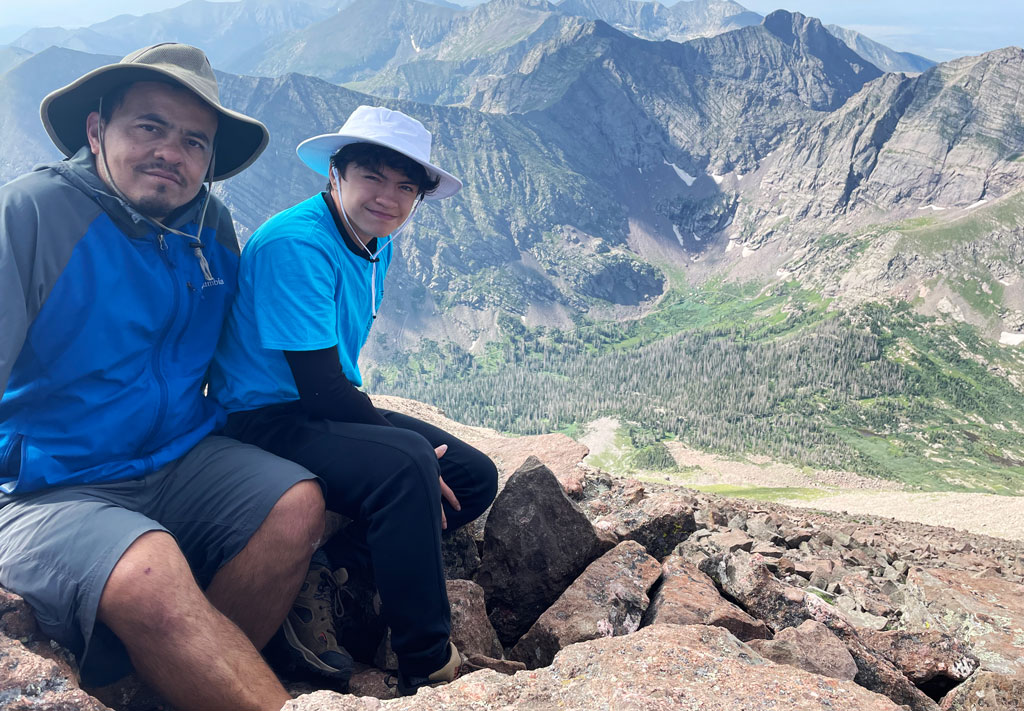 Sanchez has participated in an array of extracurricular BSA activities, including extensive camp involvement at the Hale Scout Reservation in Oklahoma, the Gorham Scout Reservation in New Mexico, and the San Isabel Scout Ranch in Colorado, plus the Trevor Rees-Jones Scout Camp, Lost Pines Scout Reservation, and Camp Strake in Texas. His most impactful experience was hiking more than 14,000 feet with his father, Marlon, to the top of Humboldt Peak in the San Isabel National Forest.
Sanchez and Troop 540 annually take part in the Souper Bowl of Caring, a nationwide movement inspiring people to give locally and make a collective impact on hunger. Sanchez led an effort to solicit, collect, pack, and deliver non-perishable food items to a local charity.
Sanchez's active volunteerism also includes Wreaths Across America, a nonprofit organization established in 2007 dedicated to the memory of American heroes. Troop 540 places wreaths on the headstones at the Houston National Cemetery to honor service members who committed the ultimate sacrifice to preserve the nation's freedoms.
Sanchez's exemplary scouting success is a testament to a deep dedication to the BSA values of character, citizenship, community service, and allegiance to the purpose and goals of their respective troops – all consistent with the Basilian credo of Teach Me Goodness, Discipline, and Knowledge.
Catholic. Basilian. Teaching Goodness, Discipline and Knowledge since 1900.