The pipeline from Eagle Baseball to college opportunities across the country continues to flow deeper and stronger than ever before in the program's rich and distinguished history.
Catcher Philip Matulia '18 is the latest talented St. Thomas performer to extend his career, accepting a scholarship to attend Louisiana Tech of Conference USA.
"College baseball has been the goal forever," Matulia said. "I wanted to play at the next level. And from there you never know what might happen."
The mutual interest between Matulia and Tech accelerated quickly during the spring after Bulldog coaches made a recruiting trip to Houston. Matulia followed with an initial visit to the Ruston campus before cementing his decision after a return stop in late April.
"You have to look beyond just win-loss records to determine what is the right fit," Matulia said. "The team plays hard, enjoys playing together and playing for that coaching staff. I love the Ruston community, the coaches are solid Christian people and it's a great academic environment."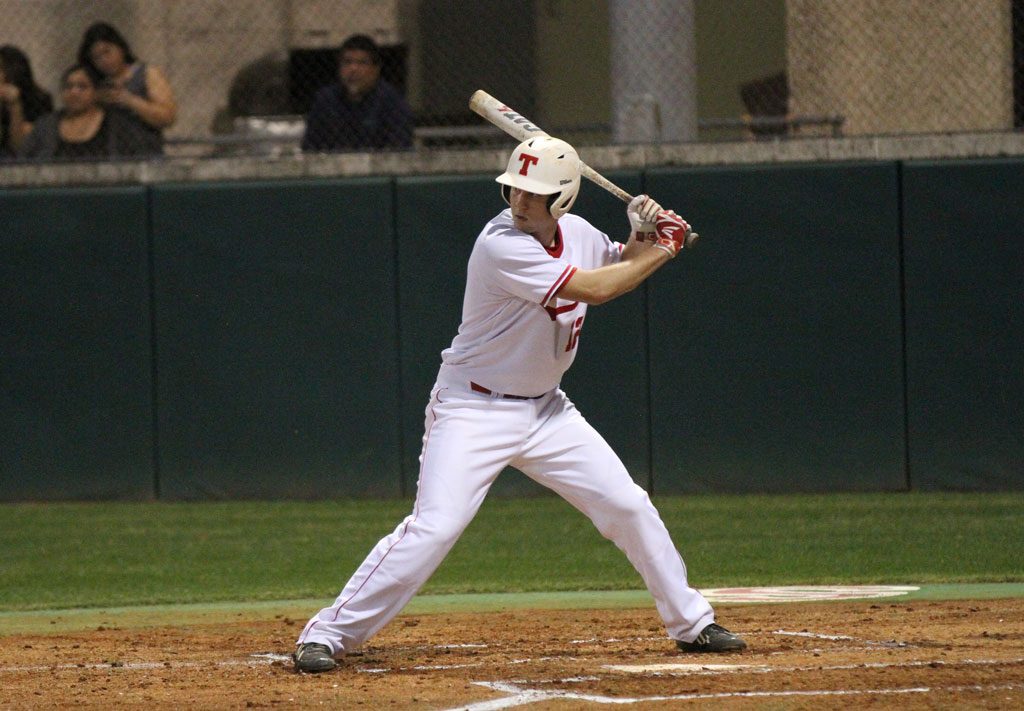 This season Matulia has provided a vital run-producing bat for the state top-10 ranked Eagles who have won 25 of their first 30 games heading into the final week of the regular season, aiming to secure the program's seventh TAPPS state tournament bid in eight years and the third in four seasons with head coach Ryan Lousteau.
"Obviously I'm thrilled for Philip and his family," said Lousteau, whose own connections to the Tech program are through fellow University of New Orleans standout Jerry Zulli, the Bulldogs' assistant coach and recruiting coordinator, who graduated from UNO two years following the Eagles head coach in 2002.
Lousteau then laughed when noting "that makes two of our guys committed to Division I schools in my home state of Louisiana (Owen Meaney '18 to LSU). You know that makes me happy!"
Matulia, an acclaimed Eagle student-athlete and son of long-time campus ministry director Marty Matulia, immediately earned his way into the Eagle starting lineup his freshman season, flashing a polish and maturity beyond his years, and has continued to be a key contributor. In 2017 he's hitting .310 from the number two slot in the Eagles batting order, driving in 27 runs, including 15 in the last 10 games, while scoring 19.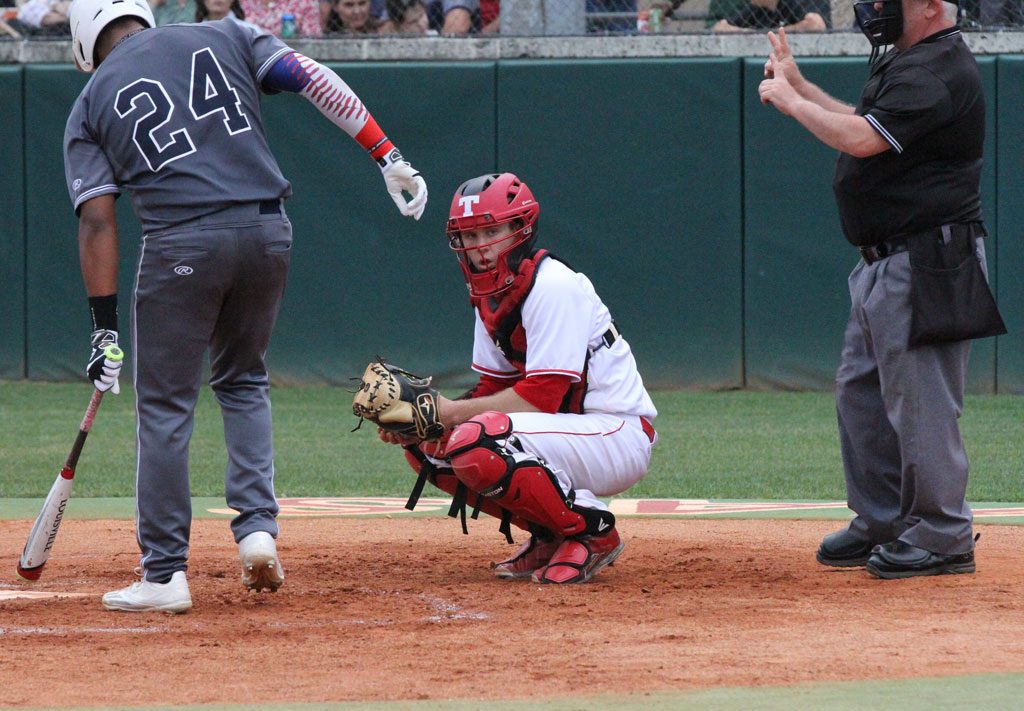 And Matulia has maintained that consistently high offensive standard while making the challenging defensive transition to catcher from the outfield appear seamless.
"In talking with the (St.Thomas) coaches and getting other feedback before the season, my future was going to be behind the plate," Matulia said. "I didn't have the premium speed that it takes to play the outfield at the college level. I had played the position in some isolated instances but the full-time move was difficult. I've gotten more and more comfortable with every game. I enjoy being more involved with every pitch."
Lousteau said that "leadership within the team comes from your seniors but also from your catcher and that's a role that Philip has assumed from the beginning of the season. It seems every time I've looked to Vandy (assistant Clayton VanderLaan) to go talk to our pitchers, Philip is already on his way to the mound to settle things down before we can get out of the dugout. He's got a great feel for the game."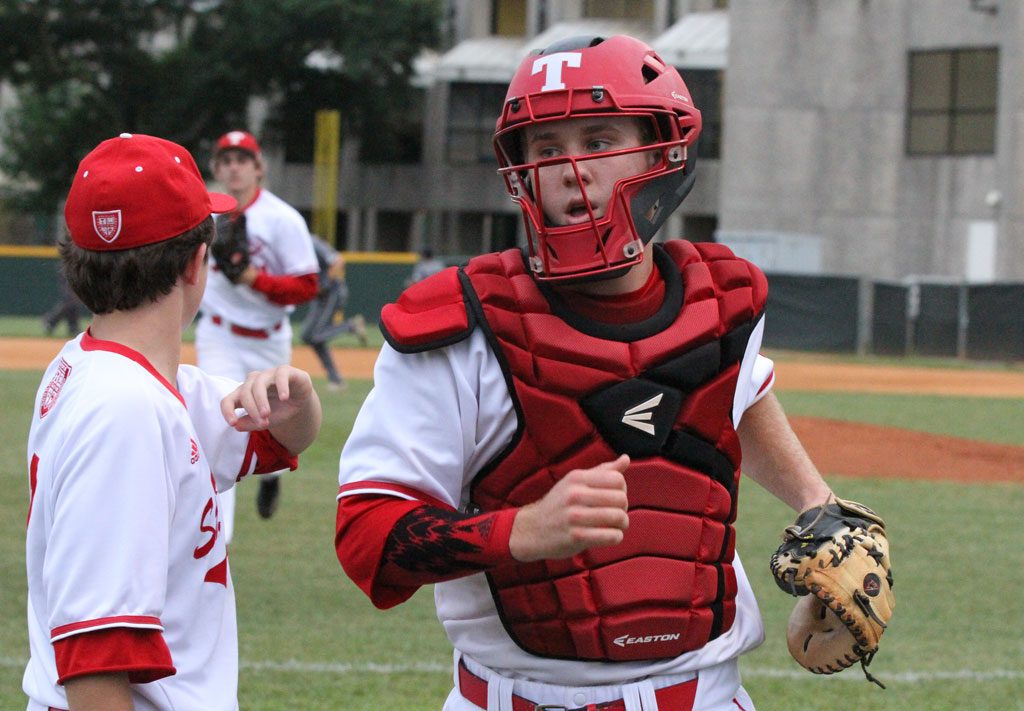 For Matulia the dream of college baseball that began with hitting a stationary ball off an elevated tee when he was three years old is "an awesome feeling … means the world. I've played the game year-round ever since I can remember … travel teams every summer … countless hours in batting cages and with the glove … always working to improve and refine. I love baseball but there were still times when it was work and not fun. But I would always envision Friday nights and weekend series playing in college … fans filling the stands … hearing your name called out … that always pushed me."
Matulia is moving into one of the rising program's in the region, ranked this season in the USA Today Coaches Poll for the first time since 1986, currently 27-14 and 8-10 heading into the final four series of the regular season before the CUSA tournament.
Last season the Bulldogs won 42 games and earned the program's first NCAA Tournament berth in 29 years.
First-year head coach Lane Burroughs has maintained the momentum started by Greg Goff before he accepted the head coaching position at Alabama last June.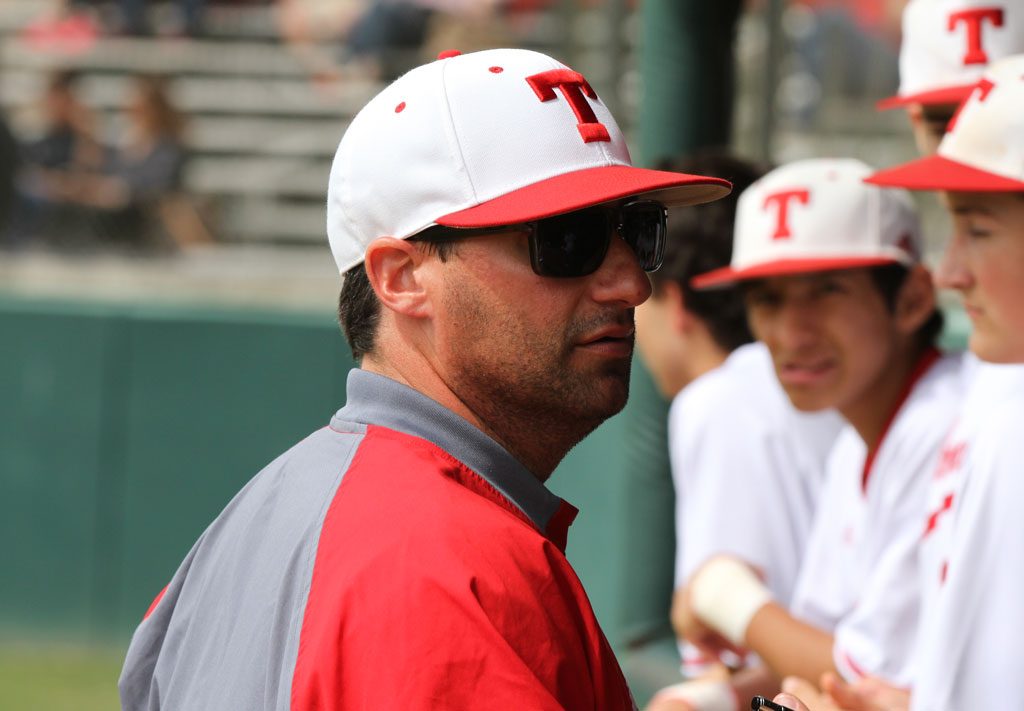 Lousteau recognizes that Matulia will likely require some patience in establishing his college career but is uber confident he possesses the proper skill set to excel.
"There aren't too many players who can step directly into a Division I program and be the starting catcher right away. Often times that is a role where you are groomed, similar to what a quarterback would face in football," Lousteau said. "But Philip is such a good athlete he can maybe play some outfield his freshman year if his bat develops the way we all expect, and then assume the catching duties as he moves forward. I'm so excited that all his work and dedication have paid off with this opportunity that is richly deserved."
Matulia now joins a group of players from Eagle Baseball approaching nearly two dozen who have vaulted to the college level … Rice University and the University of Houston … Princeton and Colgate … as well as an assorted mix of thriving Division III programs … since 2014.
"We're going a good job with the kids. It's satisfying to see that they're prepared to take that next step," Lousteau said. "But we all know it starts with their individual talent. Our guys are buying into what our program prioritises They're putting in the time, the effort, to get the most from their abilities and find the best possible college fit. Nothing is more rewarding than seeing so many of those dreams come true."
Eagle Fight Never Dies!