This story was originally published in November 2015
Physics instructor Mike Lynch '94 has adopted a credo which guides him through the demands of life's process, an internal compass directing his day-to-day.
Meeting the challenge.  
Simple in design, decidedly more difficult in application.
Meeting the challenge … the mantra to which Lynch prescribes and dictates to his Eagle students, whether dealing with the desired, the mandatory, or the unexpected.
Meeting the challenge … for Lynch in 2010 proved to be the catalyst for his starting to run and train as a first-time half marathoner for a nondescript race in Providence.
"If my little sister could do it then I could do it."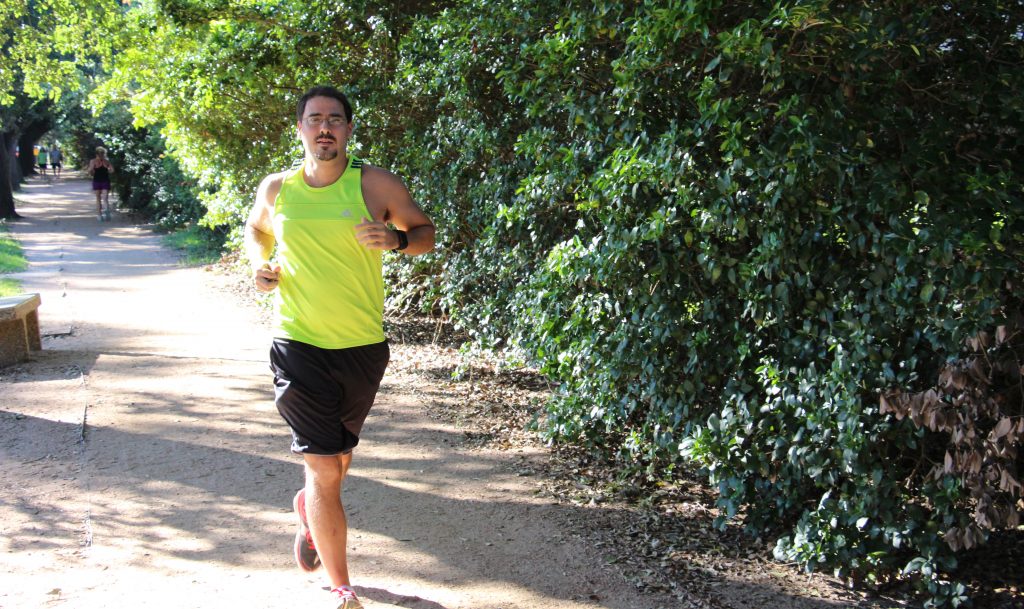 Meeting the challenge … meant stirring the competitive juices and striving for more when that 13-mile distance became less than daunting and Lynch decided in the spring to double down to take aim on the 26.2 mile trek.
And his first full-fledged attempt would not be just any street course locked into any convenient available date on the immediate calendar.  Lynch mixed with the masses at the 45th New York City Marathon in November when he joined more than 50,000 runners of all ages and skills, many competing for $700,000 in prize money.
But whether he was pounding the pavement through five boroughs across five bridges or navigating the perimeter at Rice University on a random afternoon, the drive which propels Lynch is entirely personal, a Hamlet-esque approach where the readiness is all.
"It's not the race itself but the training which brings the true satisfaction," Lynch says  "You push even when you have to fight to get in the miles because you know on race day you'll be out there with hundreds or thousands of others who have put in the effort.  If you run a poor race, if it's just not your day, that's one thing.  If you run a poor race because you're not prepared is unacceptable."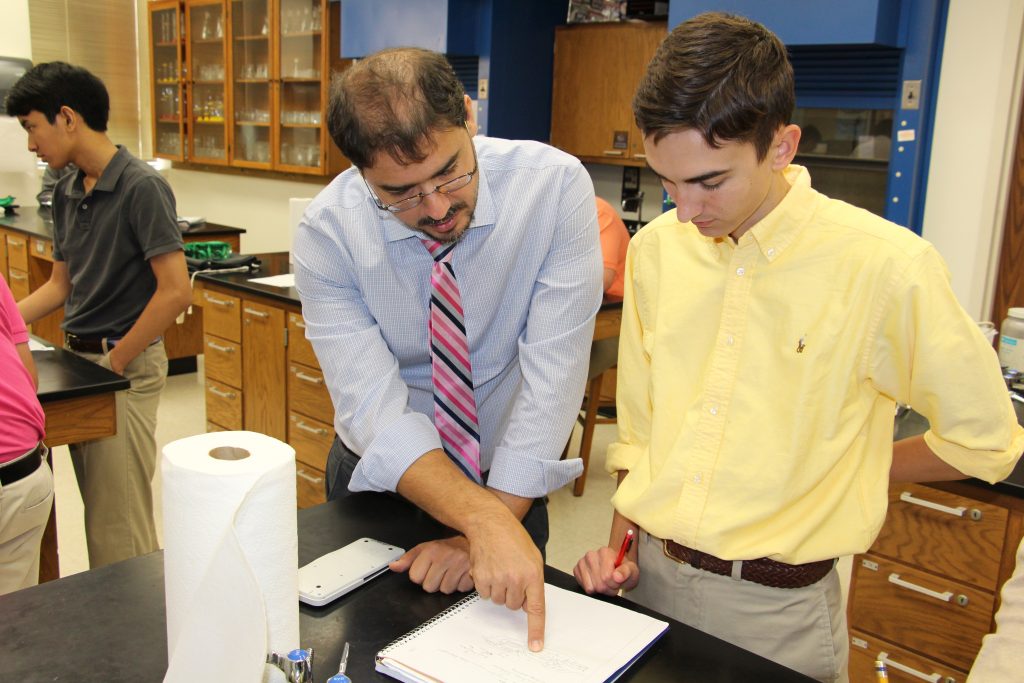 Meeting the challenge … in the midst of commanding the best in his classroom while meeting his own mileage marks took on a  deeper definition for Lynch in January 2012 when he was diagnosed with Multiple Sclerosis.
And Lynch's every New York stride, from the Staten Island start through Long Island City, Williamsburg and the Upper East Side to the finish in Central Park, raised dollars and awareness in that fight against an unpredictable disease which attacks the central nervous system and whose cause remains largely unknown.  Lynch joined a group of 35 for the National MS Society team, most of whom were from the New York-area but also represented a wide criss-cross of the United States.   
"The sponsor support was fantastic.  Here at St. Thomas.  Family.  Friends.  It's humbling.  And inspiring," Lynch says.  "This is a tremendous way to rally for the cause.  And it was the right time for me because you never know what tomorrow holds.  For anyone.  Do it while you can do it.  I have a very close friend (Dan) who has this disease and is much worse physically than I am.  We meet on a regular basis.   And to try to bring as much awareness as possible … not for me but for those who suffer in a variety of ways … strikes me as important.  They aren't able to run … and I can … so I did."
Lynch once considered the often monotonous road regime associated with distance running merely a "necessary evil" when he played for Eagle Soccer in the early 1990s.  He didn't suddenly devote to a more active physical nutritional lifestyle solely with the hope of curtailing MS but "obviously it couldn't hurt."
The greatest dividend derived since taking the leap for lap after lap is not personal records and top-tier results but discovering an inner strength which has served as a method in moving forward through his personal trials.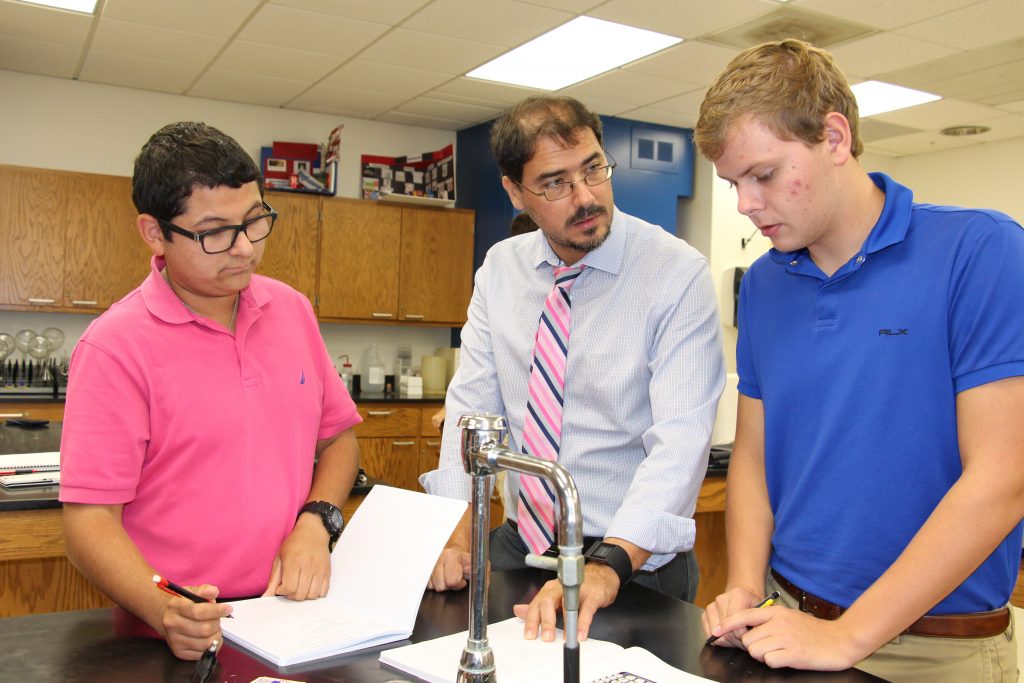 "There are no excuses," Lynch says.  "That's how I approach training.  And life.  It's what I tell my students.  Whatever you have going on … maybe it's physical, maybe it's circumstances, maybe it's outside your control … in the end … you have to perform.
"There are instances when the MS might flare-up, or there's a reaction to the drugs and treatment.  But with the support I have within my family, the community here at St. Thomas, I'm determined to not let that affect me or bring me down.  No excuses."
After graduating from St. Thomas in 1994 Lynch vaulted to Loyola New Orleans where he earned his undergraduate degree in Chemistry and then followed with graduate work at Tulane University where he was also involved in intricate chemical physics research when Hurricane Katrina ravaged and devastated the city in 2005.
Meeting the challenge … was relocating to Houston, eventually staying for a fresh start in an old locale.  Lynch was working in the private chemical industry when an opportunity to teach Physics and AP Physics at St. Thomas surfaced in 2008.  He readily admits that returning to his alma mater was "never part of the master plan.  At no point.  Absolutely not.  Well, not my plan any way.  But perhaps a plan larger than me."
Lynch's 2015 running cycle began with a series of half marathons – Austin in January, San Antonio in March, Omaha in September with a family group while visiting his son Kevin who is studying at Creighton University.  Later that same day Lynch and his brother ("the other Kevin") had enough in the tank to step off an additional 10k just for good measure.
Much of Lynch's encouragement for New York came from his father Lucien who braved the boroughs in 2010 and was awed by a "transformative experience, for the scope and sheer size" of participating in world-recognized event.  
He and many of Lynch's immediate inner circle were there to witness Mike meeting his next challenge among the more than two million spectators who lined the streets for race day.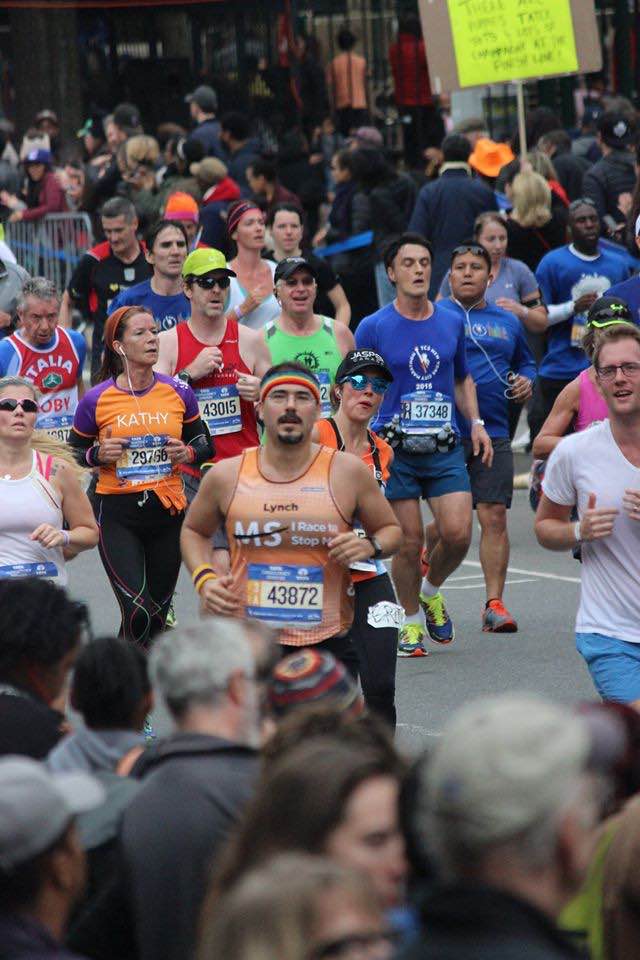 "Having them there, cheering me on, was great," Lynch says.  "Finishing that race, crossing that finish line, knowing that I accomplished something not so much for myself but for a much larger goal … with Dan foremost on my mind … that moment … alone but at the same time with all of these people in my mind and in my heart.  It was overwhelming."
Catholic. Basilian. Teaching Goodness, Discipline and Knowledge since 1900.