Ross McLauchlan '07 preaches a personal credo, casual in nature yet proving profoundly powerful.
"The quickest way in the world to make friends is to have a soccer ball and a bottle of wine," he says.  "There's nothing better to bring people together, to break down cultural or language barriers."
And whether karma or cosmic convergence, McLauchlan has seen his driving belief parlay into a penetrating upstart presence in the robust Lone Star wine scene.
McLauchlan is president and CEO of The Austin Winery, due in no small part to a chance meeting on the city's adult futbol fields, later forming a tight bold-but-not-brash inner circle who share a passion united in a common cause.
In the shadows of the glitzy wine trail in the Hill Country, McLauchlan and his team of new-age vintners are injecting an edgier, less insular approach, in stark contrast to the swirl-and-sniff crowd, and narrowing a perceived gap in their local market.
"We want our identity to be artisanal and accessible in the urban setting, more Old World, scrubbing that structure of intimidation, stripping away the white table cloth," McLauchlan says.  
"I see Austin as more a Barcelona than a Madrid … communal gatherings … casual but high food IQ … quality focus and locally sensitive.  We were confident that if we could be in lockstep with this community in terms of culture and cuisine, we would be well received and positioned."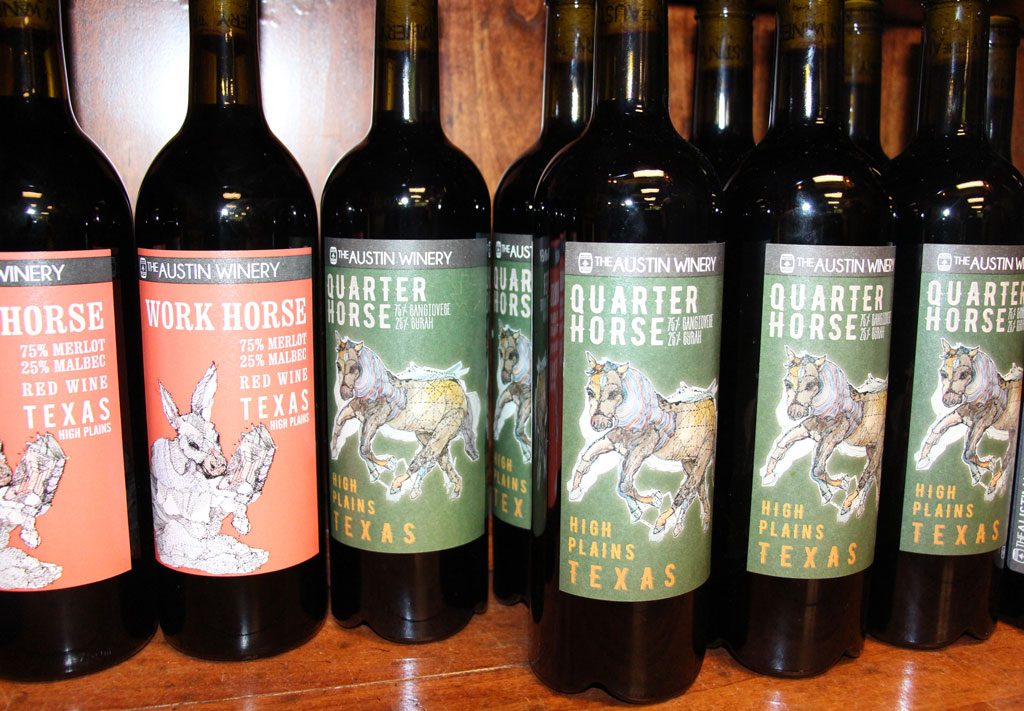 And after a slight pause, McLauchlan nods to the inherent challenges still to be fully conquered.
"That being said, if it were easy, someone would have already done this."
—
McLauchlan could testify to a pursuit emphatically tested by patience well before his cap and gown exit from St. Thomas.
He readily rattles the staying power of his Eagle experience which instilled integrity, accountability and active citizenship with a compassion for social justice, all buttressed by Catholic values and the Basilian virtues of goodness, discipline, and knowledge.
McLauchlan most vividly recalls spirited classroom discussions with a gregarious math and theology faculty member.  In short time, Fr. Kevin Storey, CSB would ascend to succeed Fr. Ronald Schwenzer, CSB and become the second president in the school's now 116-year history.
"Fr. Storey brought a particular flair to his instruction," McLauchlan remembers.  "He would revisit his experiences traveling throughout the world … almost adventures … a cool all-action kind of guy.  His enthusiasm was contagious and brought about lively discussions as we explored wide-ranging topics … spirituality and morality issues.  He facilitated meaningful debate and inner-reflective exploration. His talks serve me to this day."
And McLauchlan is also forever affected by a far more harrowing high school encounter.
Weeks away from beginning his junior academic year, an otherwise anonymous July afternoon suddenly turned nightmarish by an automobile accident off an Interstate 10 frontage lane.
The collision force of impact ejected McLauchlan from the car which quickly rolled on top of him.  Two passengers and a good samaritan quickly reacted and lifted the wreckage just enough to allow McLauchlan to escape.  He was life-flighted to the Memorial Hermann Trauma Center where he remained for six weeks before emerging from the critical care zone.
Next, McLauchlan faced an arduous three months of physical and occupational therapy sessions, largely confined to a wheelchair and unable to assume even an abbreviated class schedule until late into the fall semester.
Most lasting from the horrific sequence was "the great grace and commitment from the St. Thomas community," McLauchlan says.  "The faculty allowed me in good faith to keep up with my studies, afforded me the necessary time for make-ups.  I was able to stay with my class and not worry about the pressure of summer school and not graduating on time.  Mr. (Steven) Fuchs (now a math specialist in the Learning Commons) in particular provided so much personal guidance through coursework and exams.  I couldn't have stayed on pace otherwise."
McLauchlan eventually returned to full-time academic status in the spring of 2006 in what would extend into a near two-year road to full physical recovery.
"But in many ways, I was so blessed to have so many friends and concerned supporters," McLauchlan says.  "And now, I try to pay that same spirit forward, keeping in mind the value of patience in how I communicate and relate to my friends, business associates and projects, or those whom I've just met."
—
Texas viticulture dates to the 1660s and has never enjoyed more demand for locally produced wine, spiking at more than a million cases produced annually.
McLauchlan could not have charted a less likely course into the state's grape growing and winemaking renaissance.
Within weeks of his St. Thomas commencement McLauchlan was an early entry freshmen at the University of Texas at Austin, eventually earning a liberal arts degree combining politics, foreign languages and culture, with an emphasis in nutrition and film.
The seemingly random cluster of curriculum included a study abroad exchange program which allowed for an impactful introduction to bustling Barcelona and one of the grand wine destinations in the world.
Next, the fortuitous friendship made through Austin Men's Soccer Association.
Cooper Anderson had recently graduated from Hampden-Sydney University in Virginia and relocated to Texas with specific designs on breaking into the wine industry.  Exchanging weekend pleasantries in and around corner kicks eventually led to Anderson arranging an entry position for McLauchlan at nearby Driftwood Estate Winery and Vineyards in its cellar and tasting rooms.
McLauchlan left the UT campus with a bevy of personal tales but without a direct and definitive career pathway.  Trusting that the dots would somehow connect, he developed a relationship with a wine broker who represented a number of family winery operations to national accounts such as Four Seasons, Ruth's Chris, McCormick & Schmick's, becoming a liaison between their buyers and producers in California, Oregon and Spain.
McLauchlan was a self-described "sponge" while orchestrating excursions to production zones, absorbing "diverse techniques plus marketing and sales angles" while tapping into his inner Karate Kid for a series of  "wax on, wax off" tutorials.
All the while Anderson navigated the opposite ends of the industry where the innate talents of a chemistry professor's son began to surface as a lead winemaker.
"We experimented with some wine blends, settled on product we believed in, sampled to well respected contacts within the industry and received some really encouraging feedback,"  McLauchlan says.  "That convinced us to move forward."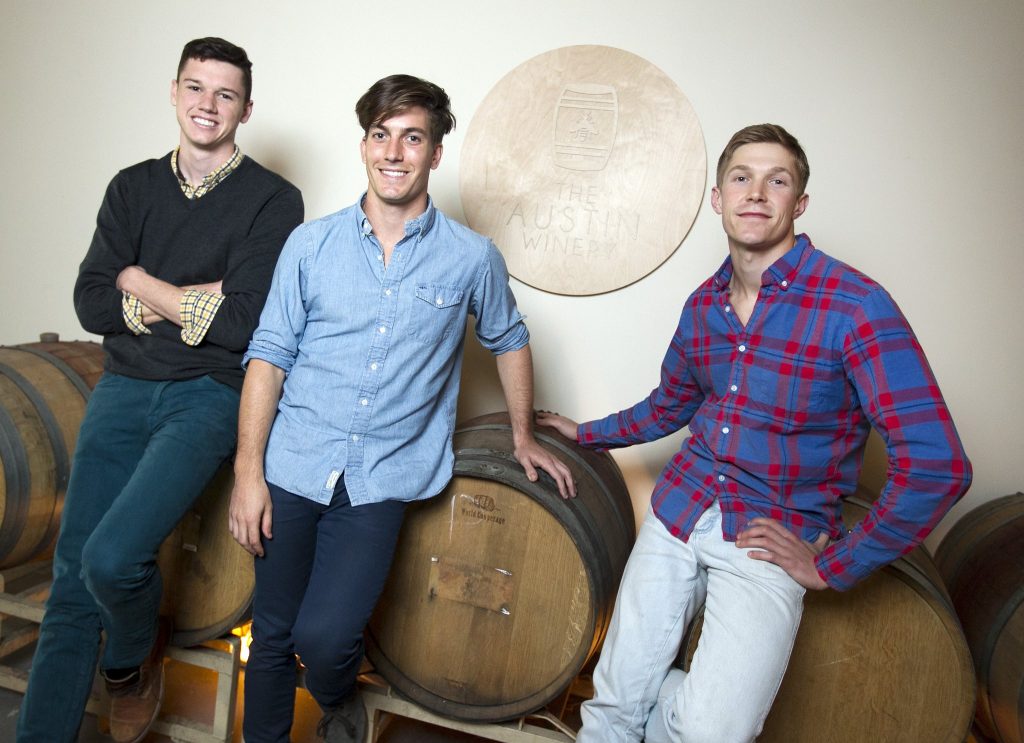 McLauchlan, Anderson (above, right), along with fellow Austin Winery co-founder Matthew Smith (above, left) and assistant winemaker Travis Elliott, waited out the lengthy federal bonding certification process necessary for compliance by immersing in advanced enology courses through extension at Washington State University.  The deep dive ranged from biological systems engineering and molecular plant science … to crop and soil sciences … to management and entrepreneurship … all practical applications to the real world transition.
No advanced academia was required to determine that quality grapes cannot be grown just anywhere.  And what triggered McLauchlan to accelerate with enthusiasm and confidence was the realization that not all winemakers own all their vineyards.
"The immediate barrier to entry in this industry is rather simple … access to hundreds of farming acres," McLauchlan says.  "Ownership is completely out of reach.  But we discovered that less than 10% of winemaking comes from one grape grower who is also the winemaker who also provides the sales and distribution.  Growers are often specialized, those who are not winemakers and not salesmen."
The Austin Winery debuted in 2014, sourcing grapes from Texas and other prominent wine regions, harvested and delivered still on the stem, and then macerated, churned, aged and stored to desired specifications.
"We commission with nine growers across four states … found some good matches where we have some vineyard input," McLauchlan says.  "We're then able to focus on production and sales, showcasing what is best available from Texas and also recognizing the strengths of other regions.  As we continue to collaborate with Texas growers and our resources increase, we'll produce more proportionately Texas wines.  But we would be remiss to disregard or ignore valuable relationships we already enjoy in Oregon and California."  
While Austin Winery may be missing a signature terroir, the unique fingerprint of sunshine and soil that creates truly distinctive flavor, McLauchlan and his team are crafting consistently balanced and bright reds and whites well suited for assertive food and the progressive tastes of millennials well outside the traditional King Cab comfort zone.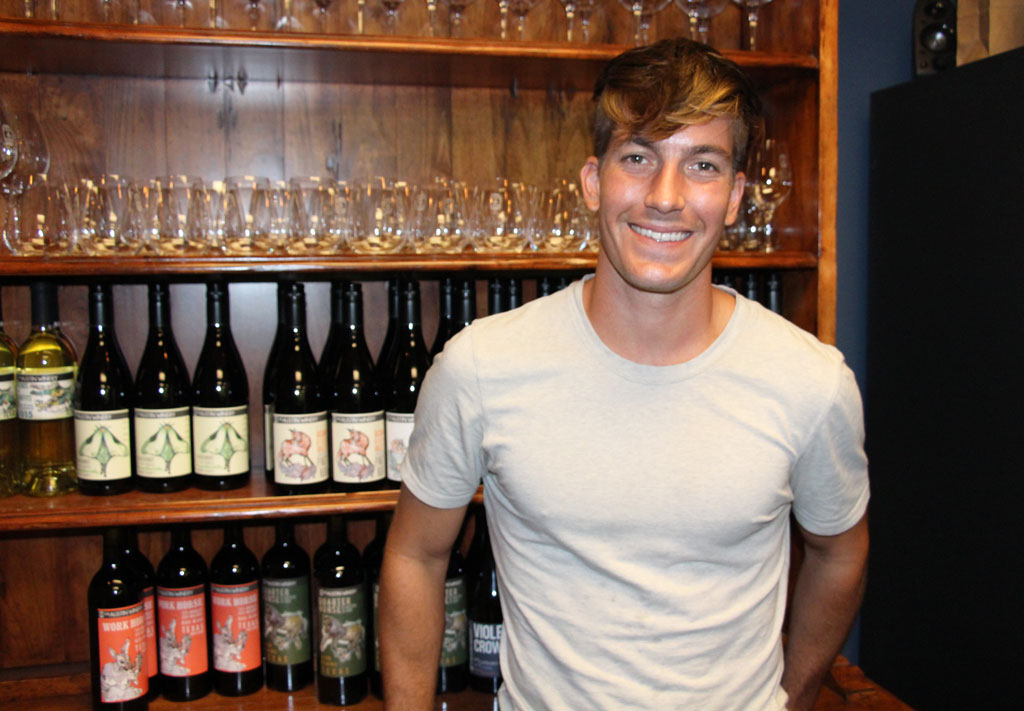 One critical capital kickstart that McLauchlan is not hesitant to acknowledge is an inheritance through his mother's passing in 2011 after a courageous fight with Mesothelioma.
"In many ways this venture honors her legacy," McLauchlan says.  "Her blood is New York Italian.  She was an advocate for creating passions and pursuing dreams.  I cannot believe in a better investment that would pay tribute to her beliefs and ideals.
"That said, the stars are never going to perfectly aligned for you.  Logic often suggests you need more experience, more money, more optimal circumstances.  Ambitious and reckless is the tightrope you have to balance but there comes a time when you just have to strike."  
McLauchlan embraces an under-commit /over-deliver microstep strategy in growing Austin Winery, which has so far leveraged favorable financial results versus an against-stiff-odds stack.  An ethic grounded in grit coupled with a gut-burn to be great resulted in breakthrough accounts with Whole Foods and Central Market, as well as Houston's Local Foods, an expanding gourmet sandwich concept offering local edibles and seasonal salads and soups.
The next anticipated advance for McLauchlan is moving the corporate base from the outer reaches of U.S. Highway 290 and Interstate 35 to a revitalized warehouse district in South Austin minutes from downtown.  The new location in The Yard commercial development off South Congress Avenue and St. Elmo Road sits beside the historic Missouri Pacific rail yard and will include a 4,800 square foot bottom level featuring a tasting area and barrel room.  The expansion will enable Austin Winery to increase production from the current 2,500 cases per year to 25,000 over a five-year growth, and also provide a wide variety of on-site destination opportunities to better engage consumers, whether tours, nightly gatherings, special event bookings, or small lot / early release offerings.
The chaotic terroir-expressive twists figure to continue as McLauchlan motors ahead.  While constantly striving for the combination of dynamic and really delicious, he carries a savvy beyond his years, a pragmatic dose of "detachment from outcome" which provides a calming equilibrium.
"We all have value in who we are and what we represent as a person," McLauchlan says.  "Yet there's always a temptation to want to see our successes as an ornament of who we are to the world.  Sometimes our best efforts don't generate the best results and a fear of failure can creep in and undermine.  I try to focus on avoiding the dramatic highs and lows, swings when your judgement can become clouded.  Stay even, stay the course, and good things usually happen, even though sometimes not as quickly as we would want."  
Catholic. Basilian. Teaching Goodness, Discipline and Knowledge since 1900.[/fusion_builder_column][/fusion_builder_row][/fusion_builder_container]