This story was originally published in May 2016.
Steve Tyrell '63 was headed back to Houston … but first came an evening performance in Baltimore … then a quick turnaround to New York before he finally touched down for the cozy comfort of his hometown … for only a matter of hours.
The re-route return to NYC led to a series of West Coast engagements and an October date in the historic village of Castiglioncello del Trinoro, southern Tuscany, Italy.
Ciao, baby.
Tyrell simply sums it as "life on the road."  A life change at age 71 he never reasonably expected nor actively pursued but has come to greatly appreciate.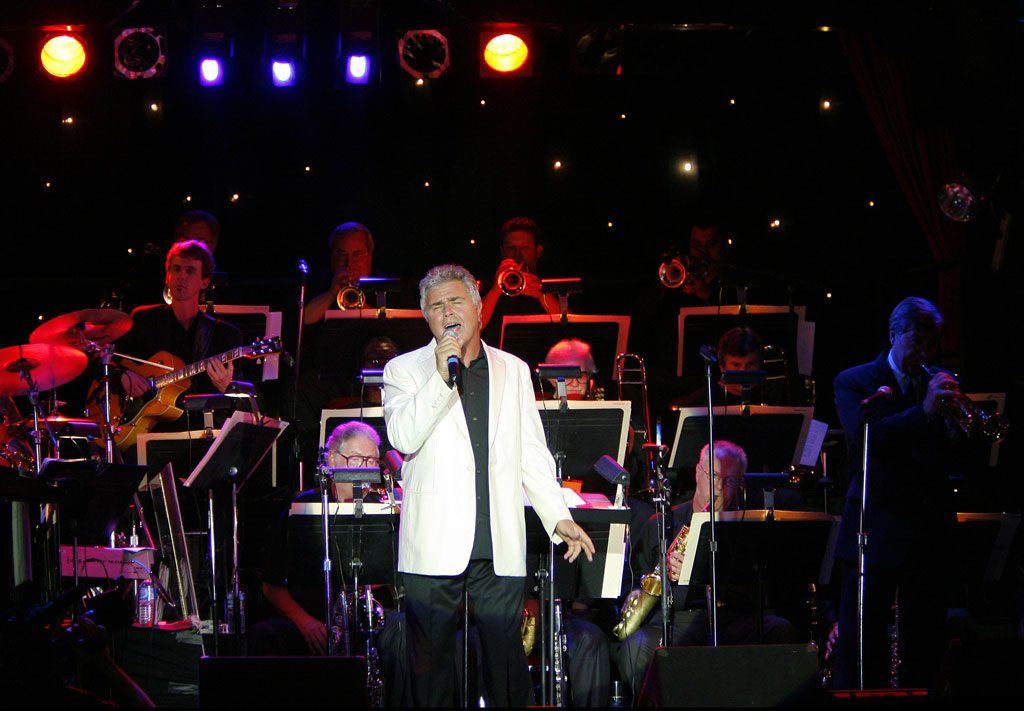 In nearly five decades in the turbulent music business, Tyrell has enjoyed great triumph as a Grammy-award winning producer for Rod Stewart's 2004 Stardust: The Great American Songbook, Volume III, songwriter, music supervisor, and now as a crooner charming audiences and filling the charts as a headlining performer, including his May appearance at the Stafford Centre that carried a particular anticipation.
"It's the best," Tyrell says of his rare opportunities to embrace a Houston stage.  "It's the best of any place I play in the world.  I mean that.  I have so many family and friends who always come out.  People I've known my entire life.  Those are the relationships which run the deepest for me.  I stay at my sister's house (fashion and lifestyle blogger Roz Pactor).  I always check in with my St. Thomas buddies … Frankie B. (Mandola), Tony Mandola, Jerry Pizzitola … if I start naming names I won't be able to name them all.  And it was my bass player's 40th birthday so as soon as we landed we headed to Carrabba's for a bash.  Cousin Johnny took great care of us."
Tyrell routinely punches a full featured set saluting Frank Sinatra, bringing a relaxed yet gregarious pop-swing style with old-time Las Vegas polish to timeless favorites "Come Fly With Me" … "The Tender Trap" … "It's Magic" … et al.
And of course his updated "The Way You Look Tonight," the rendition he popularized for Father of the Bride in 1991 which ignited his career as a vocalist.
"It really was like a demo," Tyrell says of the catalyst for his rebirth 15 years ago.  "I put the song together and the producer asked, 'That's exactly what we're looking for.  But who is that guy singing?"  I said that's me, man.  The next thing I know I'm in the film and it became a monster ($90 million box office, $44 million more in rentals, perpetual cable rotation).  That led me into singing standards.  No one was really involved in the genre in the mid-1990s.  I was encouraged to record an album.  I thought who in the hell would buy it?"
Eleven full length releases later Tyrell has more than received the resounding answer.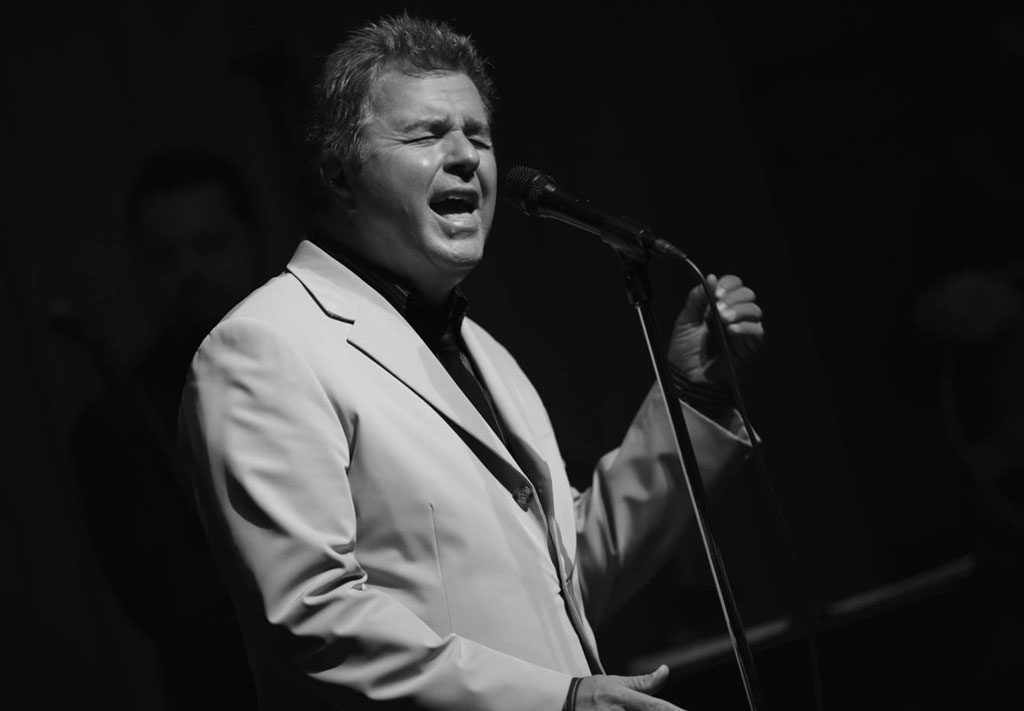 A New Standard dropped in 1999 and was among the best selling jazz albums for the next five years.  Tyrell followed with a steady stream of top 10 and top 5 entries on Billboard's Jazz charts alongside the likes of Tony Bennett and Michael Buble, including an all Frankie disc in 2005 and his 2013 It's Magic, The Songs of Sammy Cahn which debuted at number 2.
Familiarity breeding affection.
Whether it's Great American Songbook selections or vintage rhythm and blues, Tyrell delivers the perfect balance of grit and gloss to his pop repertoire, drawing on his experiences collaborating with such diverse award-winning chart-thumping artists as Stewart and Diana Ross, Linda Ronstadt and Bonnie Raitt, Aaron Neville and Smokey Robinson and Stevie Wonder, Bette Midler and Mary J Blige and beyond.
Tyrell's vocal swagger to classic standards is pushing more than nostalgic buttons.  His classy interpretations are connecting with devoted modern audiences unlike ever before in his career.
"When you do your own … it's your butt on the line," Tyrell says simply.  "You get the fame, you get the blame.  When you produce an album, and the performer doesn't quite hit it right, the results are not entirely your fault.  But when it's you out there … totally different ball game.  It's a privilege to offer my version … get that immediate reaction.  And if you're fortunate, your song lives long after you record it.  That's the one-on-one connection you just can't get when you're producing."  
Tyrell vividly recalls "growing up making records as a kid at St. Thomas, playing with local R&B bands, getting some radio play, performed at one of our senior events."  And making a fateful connection with local talent on the rise B.J. Thomas.
Soon after graduation Tyrell bolted for the New York bright lights, big city where he quickly built a trust with Hal David, Burt Bacharach, Carole King and Dionne Warwick in the Brill Building song writing factory of the early 1960s, growing into a hit-making writer, arranger and producer for Scepter Records.
Tyrell was earning recognition on a wide variety of film soundtracks and title song compositions when he identified a close friend from Houston for what proved to be a life-altering opportunity.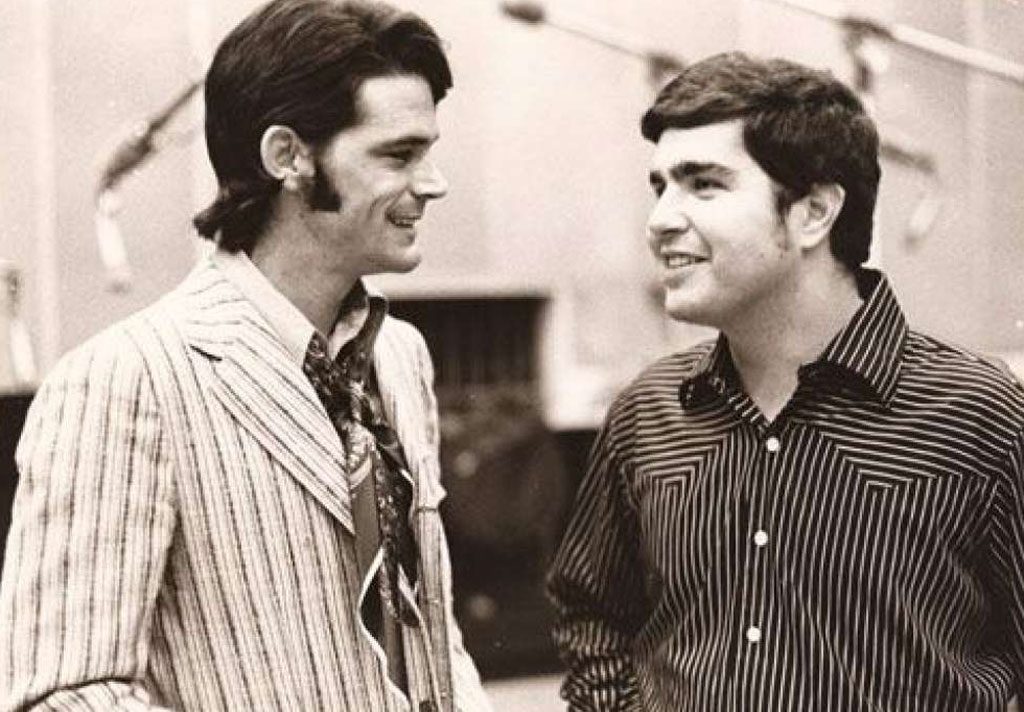 "I brought B.J. into do "Raindrops Keep Fallin' on My Head" for Butch Cassidy and the Sundance Kid.  Next thing I know we're off to the Oscars," Tyrell says.  
Thomas's soon-to-be-signature recording won an Academy Award for Best Original Song, topped the Billboard Hot 100 for four weeks and the Billboard adult contemporary chart for nearly two months, and propelled Tyrell to decades of acclaimed music supervising and producing for films and television.
"I went from a singer … to working the record business … to focusing on movies," Tyrell says.  "My wife Stephanie and I moved to California and started a whole new life."  
Tyrell has since vaulted into first-name status with A-list entertainers from A-Z, stars and starlets,  presidents and prime ministers.  But it's his connections to Ol' Blue Eyes which have launched his sudden rising star, perhaps fittingly given that growing up in the Fifth Ward "it was God and Sinatra in our house … not necessarily in that order."  
At the request of the Sinatra family and Quincy Jones, Tyrell was handpicked to perform "Fly Me To The Moon" at the Hollywood Bowl with Jones conducting the orchestra when Frank was inducted into their Hall of Fame in 2005 (and later reprised that performance at Carnegie Hall).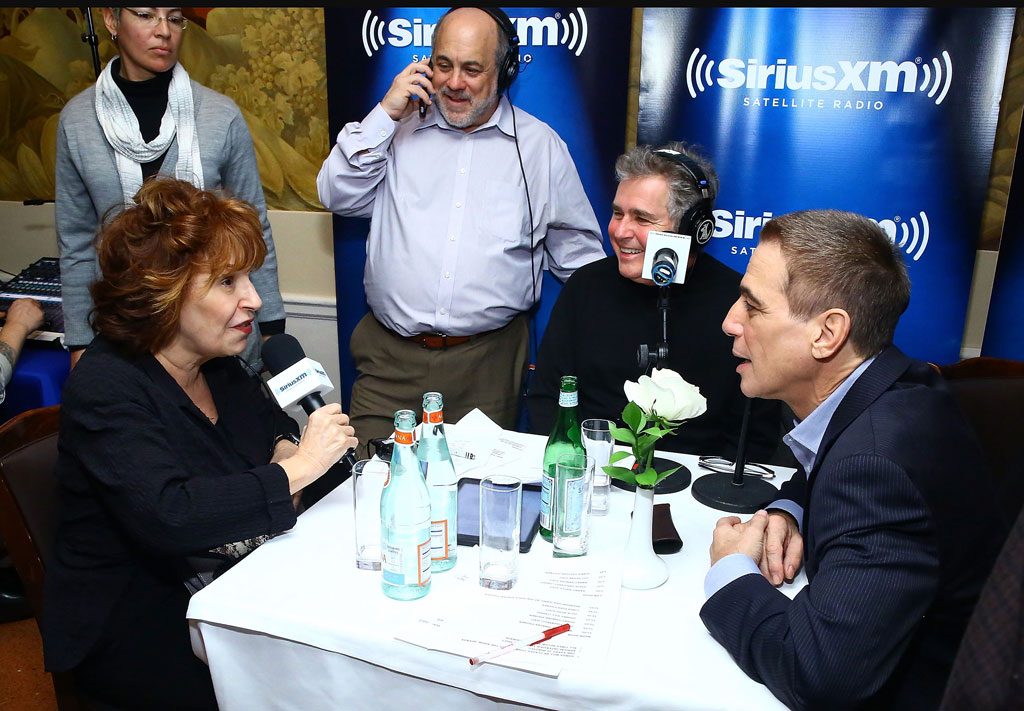 The last two years Tyrell has hosted birthday celebrations on Siriusly Sinatra for Sirius XM live from Patsy's on NYC's West 56th Street where The Chairman was often afforded a special table upstairs in the back to dine on clams Posillipo, fusilli with fileto di pomodoro, veal Milanese and a ricotta torte.
"I juggle calls from all over the world … Stewart from England … Jack Jones on a Love Boat cruise … Billy Crystal from Los Angeles," Tyrell laughs.  
And Tyrell's coast-to-coast profile and influence seemingly knows no boundaries.
He's opened 11 consecutive holiday engagements at NYC's fabled Carlyle Cafe holding forth each November and December and starting a new legacy since the passing of icon Bobby Short.
Soon Tyrell will tag-team with Tony and Emmy award winner Kristin Chenoweth on her next recording project.  
Then Tyrell will flip focus to his 12th album, a tribute to Ray Charles.  
All the while he hosts his own nightly jazz show on KKJZ 88.1 in Los Angeles.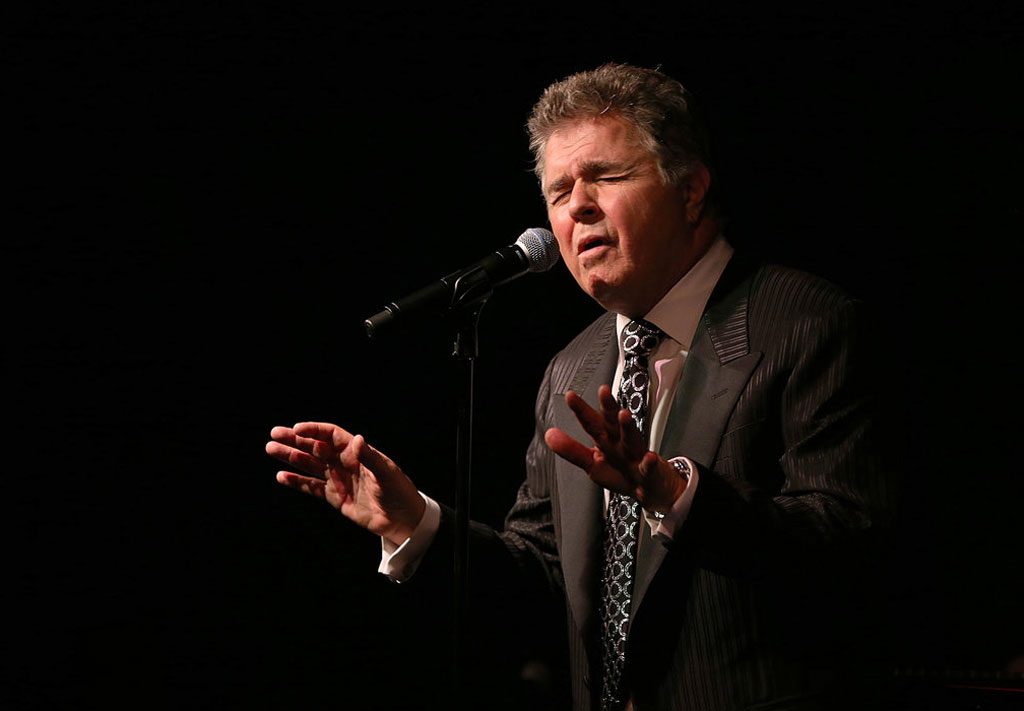 In the blurring swirl of success Tyrell takes a brief satisfying pause and readily admits that "no way in the world could I have anticipated what I've experienced since leaving St. Thomas.  Not in my wildest dreams and aspirations would I have mapped out the crazy turns my life has taken."
A second act which began with "The Way You Look Tonight."   
Steve Tyrell, Eagle Class of 1963, has never looked – nor sounded – better.
Catholic. Basilian. Teaching Goodness, Discipline and Knowledge since 1900.