St. Thomas is proud to recognize director of operations Sergio Plata with the November Eagle of the Month distinction for making exemplary contributions to campus life, enhancing morale and demonstrating a passion for and dedication to the Eagle Family.
In many ways, Plata is the heartbeat of the St. Thomas community, relentlessly driven daily with an unbridled enthusiasm to deliver his best effort, not for acclaim but for God, and his own internal satisfaction of knowing he invested his best, regardless of the depth of the demand, excelling beyond strict job responsibilities, often striving to advance the lives of others.  
Plata's exceptional performance has earned him the valued respect and deep admiration of not only his peers but also the St. Thomas student and parent population.
Among the comments from his nominations …
Sergio is always friendly … (and) cares a great deal about St. Thomas.
Sergio's attitude reflects his "all in spirit" for St. Thomas.  He will help in any way that he can.
Over the two years I have worked here, I have seen (Sergio's) dedication and love for St. Thomas … always kind … (he) calls to check on us when we have been sick .. (I) hope others will see how valuable he is to our school.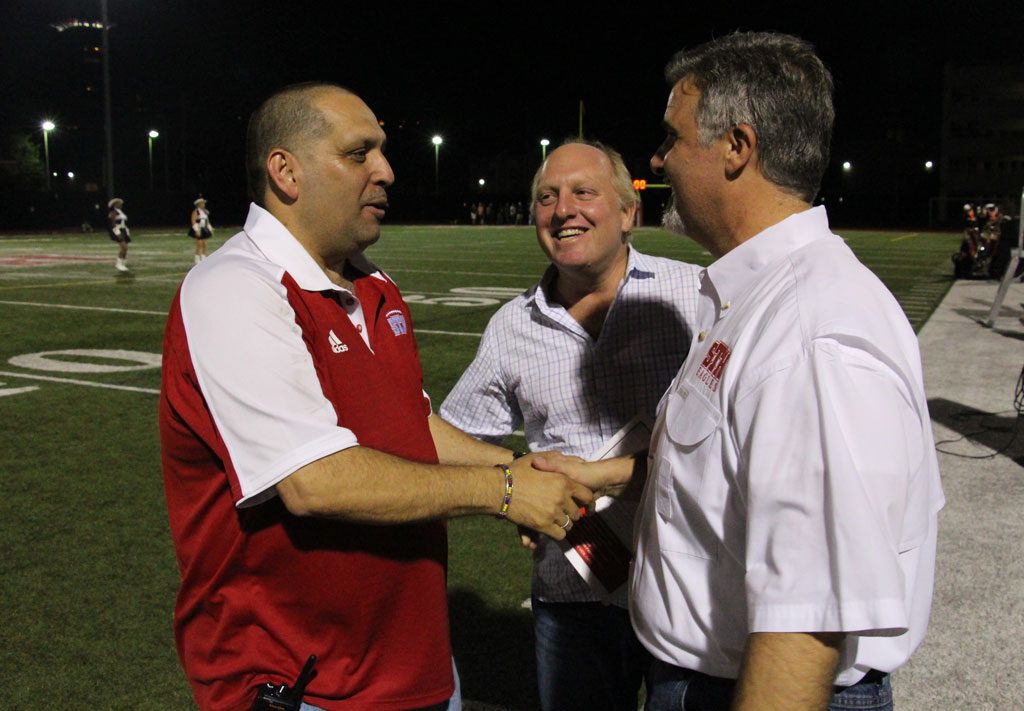 In November, Plata was presented with the prestigious Distinguished Service Award for 2016 for his countless contributions and selfless devotion to St. Thomas, lending his talents and infectious personality for two decades to a wide variety of Eagles events, grand and small in scale, and maintaining a campus facility which is the envy of college preparatory institutions in Texas and the region.
Among the overwhelming responses posted on Facebook following Sergio's recognition …
There is nobody more deserving of this award! I was a STH mom for seven years and chaired three (major) events and this man ALWAYS had our back.
Your dedication is amazing. Always caring, nice and willing to go out of your way to help others.
So wonderful to see this dear man recognized for his heart and tireless efforts for St Thomas. His accommodating attitude and warm, welcoming smile made it a pleasure to volunteer. We've got nothing but love for you, Sergio!
I am proud to call this man a dear friend – well deserved – felicidades querido te lo mereces!
Congratulations! This is only our 2nd year at STH but figured out year one just how much a part of STH you are.
Sergio, you are a servant-leader! Well deserved! Congratulations!
Sergio, your contributions to St. Thomas cannot be measured. Congratulations and thanks!
Now this is a man worthy of a building being named after! No one like Sergio anywhere else. He is the best!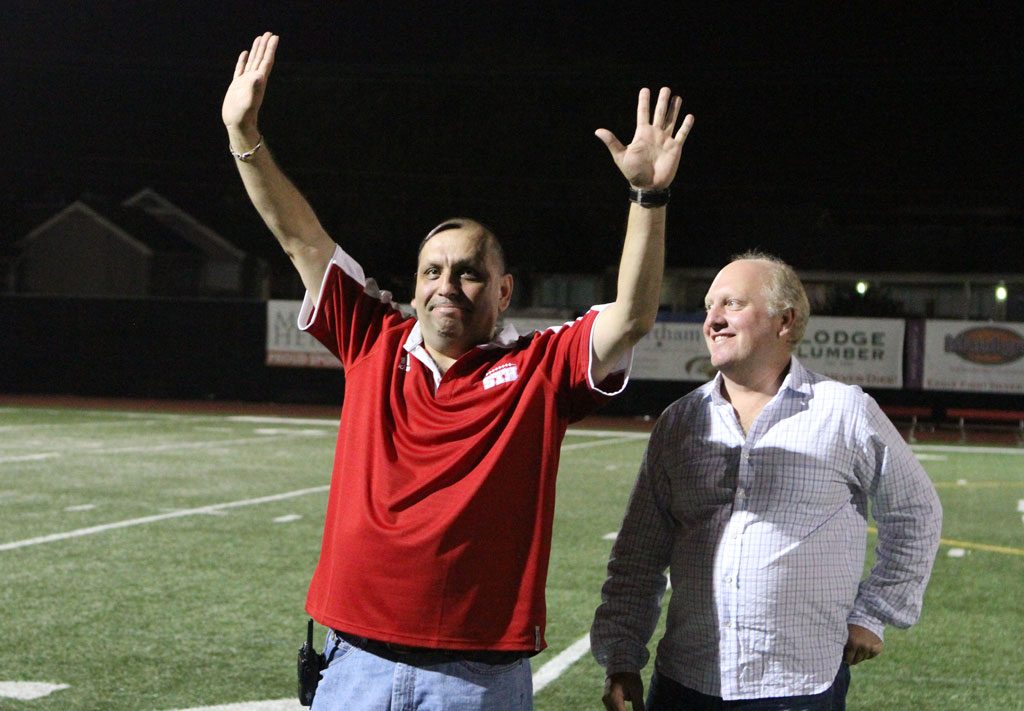 Catholic. Basilian. Teaching Goodness, Discipline and Knowledge since 1900.