GAME 19 – Tomball Concordia Lutheran High School
Eagle Basketball 75
Tomball Concordia Lutheran 70
WHAT YOU NEED TO KNOW
Jared Cebrun '18 erupted for 11 straight points to ignite a 15-0 run during a second half blitz that saw the Eagles wipe out a nine-point halftime deficit, build an 18-point fourth quarter lead and hold on for a 75-70 win to raise the district record to 3-0 and the season mark to 14-5.
TURNING POINT
The Eagles trailed 36-27 at halftime before Cebrun became a one-man gang, scoring inside in transition, at the foul line and beyond the left wing arc, the jump start in a period where St. Thomas outscored TCL 25-7 to move in front 52-43.
The lead mushroomed to 64-46 with just under five minutes remaining in the game, then shrank to 67-64 before Max Vosloh '18 drilled a deep three-pointer from the right corner with 60 seconds to go, and wasn't secured until Vosloh buried two pressure-packed free throws in the final 10 seconds for the final margin.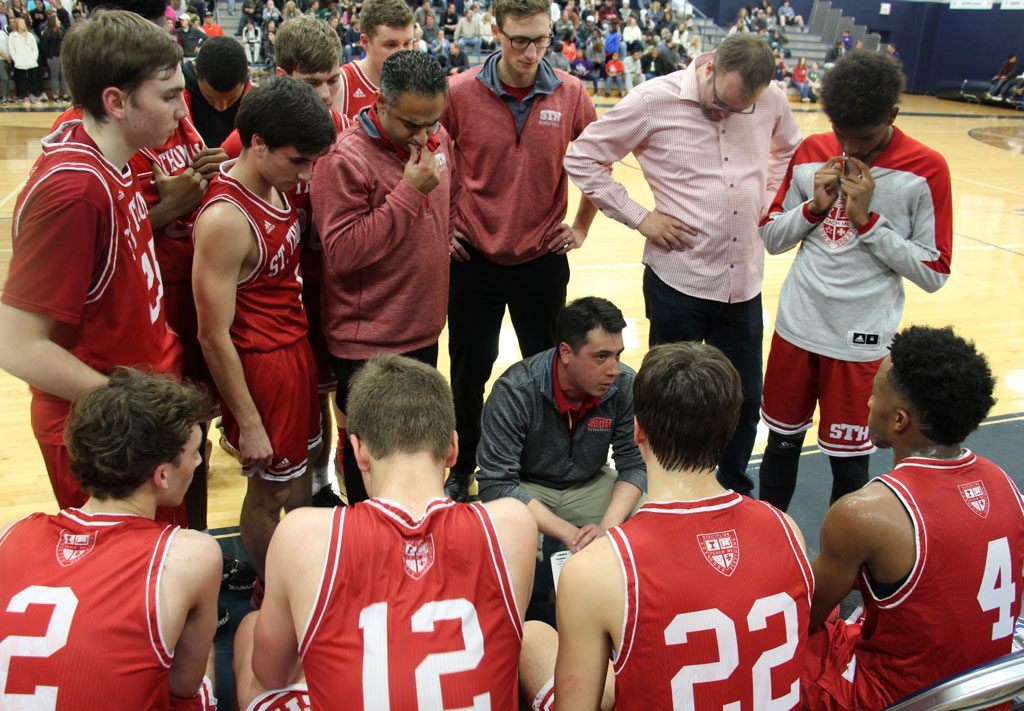 CROSSOVERS
Vosloh poured in 21 points, including 18 in the second half and 10 in the frenzied final period.
Cebrun finished with 20 while point guard Jaylin Davis '19 added 11, and George Fisher '18 and Drake Everist '18 each netted eight.
After a 10-point first period and 27-point first half, the Eagles exploded for 48 points in the final 16 minutes.  
The Eagles never led in the first half, then moved in front for good after consecutive three-point bombs from Vosloh to complete a 17-3 stretch out of the break.
The Eagles were 9-11 from the foul line in the fourth quarter.
The Eagles won for the second consecutive season on the TCL home court.
After beginning the season with back-to-back losses, the Eagle won 10 of their next 11 games including eight straight victories, and have now won four of their last five.
UPCOMING
The Eagles resume the district race January 10 against the Village School at Reckling Gymnasium and then visit St. Pius X January 13.
Eagle Fight Never Dies!