HEAD COACH:  Erinn O'Hara
2nd year as head coach
2nd year in the Eagle program
2016 Texas High School Lacrosse League state playoffs
LOOKING BACK TO 2016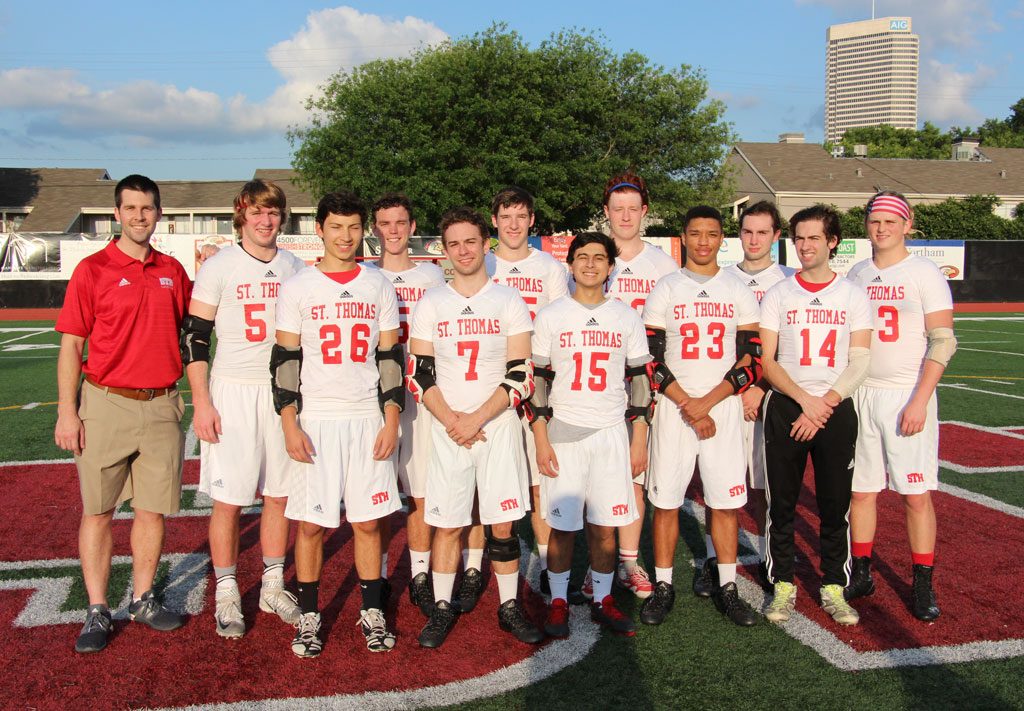 O'Hara inherited a program in the wake of the most successful season in St. Thomas history and produced not only an appropriate encore but also laid a firm foundation for future success.
Forging an identity centered around a "we" not "me" mantra, the Eagles scorched an undefeated sweep to defend their district title before the season ended with a Waterloo sunset verdict at Hotze Field inside Granger Stadium.
"We didn't quite reach all of our goals but there's always more to a season that the win-loss record," O'Hara said.  "It takes time for coaching to merge with personnel and for the players to adjust to a new system, new schemes, new demands.  It's not just executing on game day but how you approach practice, which honestly is where you're winning and losing most games.  Our guys really responded to the challenges."
LOOKING AHEAD TO 2017
After a season challenged by the learning curve transition, O'Hara expects the Eagles to perform at a faster tempo with a more efficient execution.
"I believe we're all more comfortable as a group," O'Hara said.  "I have really emphasized the team concept.  When there's a mistake, we make that mistake together.  It's no different than football or basketball where each player establishes a role and is driven to thrive within that role which enables to team to be successful, 10 guys working as one.  We made tremendous strides in that respect last season and now I expect us to show a more sophisticated, less predictable level of play."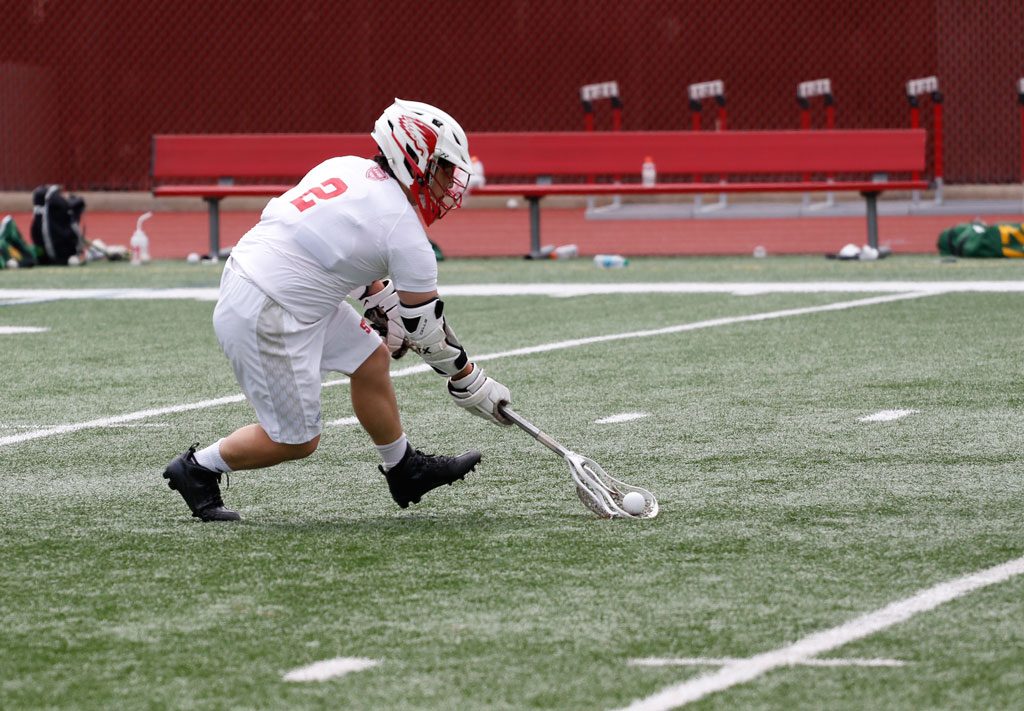 The Eagle octane will rely heavily on 2016 leading scorer and all-state attackman Riley Lam '17, and last season's Most Improved Player Brad Delia '18.
"Both guys will again be huge contributors," O'Hara said.  "Brad was such a threat and facilitator last season that he opened up opportunities for other guys to score.  This season I expect him to be more of finisher."
Replenishing the midfield will be an important task.  Ben Huggins '19 returns and figures to help fill the noticeable void left by his all-state brother Peter '16 who was a two-year force in the program, the team's most productive player and inspirational leader as a senior before moving on to study and play football at Middlebury College.
"Pete had great skills and instincts.  His goals and points only reflected a portion of his impact," O'Hara.  "He played with so much heart, all those qualities you simply cannot teach.  You don't coach that many guys who play that hard every single game.  He was certainly at the bedrock the last two years along with guys like Jonathan McGovern, Bryan Steineker, Will Kinney and Ben Hanks who really put St. Thomas lacrosse on the map and moved the program in the right direction.  Now it's time for the next wave of guys to continue to build on what's already in place."
That core nucleus includes Scott Sarlin '17, Hayden Ritchie '18 and long stick middie Ryan Philipps '17.  Throughout the fall O'Hara will evaluate the competition in the cage to determine the frontline goalkeeper.
"We wanted our guys to take a break following last season, get away from the game, give their bodies a break," O'Hara said.  "And then it's time to reenergize.  Now it's time to see that passion and work ethic that tells us the guys are willing to invest.  You're winning games with your sticks and with your IQ, digging out ground balls and winning faceoffs.  That requires intense repetition, a willingness to strengthen your weaknesses and developing stronger communication on the field."
O'Hara will look to schedule a trip to Austin or San Antonio not only for the increased competition but "to build the camaraderie, especially with our younger guys.  There's a measurable impact that comes with that bonding."
Eagle Fight Never Dies!