Travis Zetka '18 outraced the field in two sprint events and swam critical legs in two valuable relay finishes to lead Eagle Swimming to a second-place result at the TAPPS Eastern Regional Championships at the University of Houston Campus Recreation & Wellness Center Natatorium.
Zetka won the 100 yard (50.32) and 50 yard (22.99) freestyle events with Jonathan Du '17 placing fourth and fifth.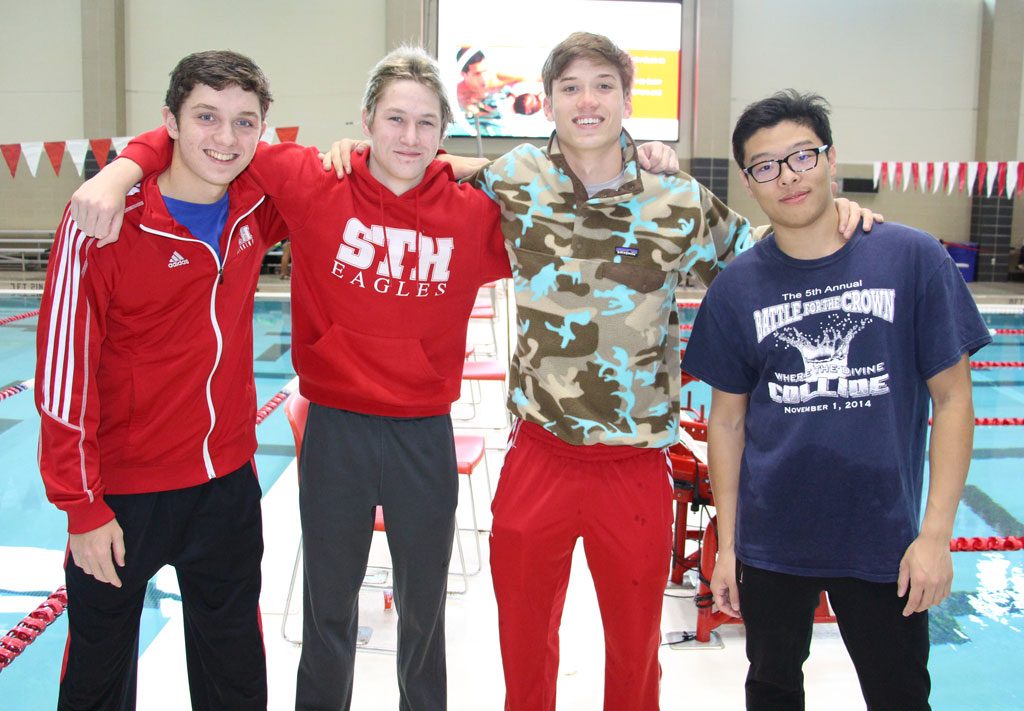 The two later teamed with Shane Williams '19 and Luke Pelletier '17 to capture the 200 yard freestyle relay (1:32.34) for the Eagles' most significant showing of the meet.
Zetka, Pelletier, Williams and John Miggins '17 cashed a second-place finish in the 200 yard medley relay (1:45.00).  And Miggins, Du, Adam Lawrence '17 and Evan Lawson '19 then took third in the 400 yard freestyle relay (3:45.28) for the bulk of the 112 team points.
After consecutive regional championships, Eagle Swimming racked the runner-up result to outdistance Tomball Concordia Lutheran, Awty International and The Village School.
"I'm really proud of the team effort with a lot of our performers swimming they way they should in an event of this caliber," head coach Bob Perkins said.  "We didn't quite have the depth we've had the last couple of years but our relay teams remain really strong and are in great position for state."
Pelletier also finished third (1:07.93) in the 100 yard breastroke while Barrett Gregory '18 (1:09.00) took fifth place and Lawrence sixth (1:11.16).
Miggins added a fourth-place finish in the 100 butterfly.
The Eagle next compete in the Houston Area Private and Parochial Schools city championships and then the TAPPS state championships at the Josh Davis Natatorium in San Antonio February 11.
Eagle Fight Never Dies!