St. Thomas is again proud to be recognized as one of the most achieving college preparatory schools in Texas by a national review.
For the second consecutive year, a study from Pittsburgh-based Niche.com ranks STH among the top-10 Catholic institutions based on "rigorous analysis of key statistics and reviews from students and parents," including SAT and ACT scores, college admissions, matriculation rates, culture and diversity, grades, and student-teacher ratio.
"This is a tremendous acknowledgement of the curriculum, the faculty and associated support, the professionalism and direction of the counselling department, the athletic and co-curricular program, always with the goal of educating the complete student and growing our Eagles talents, gifts and abilities," said president Fr. Kevin Storey, CSB.
Fifty percent of the measure was weighted between standardized college readiness exams, plus the number of students who attend top colleges where St.Thomas earned A ratings, along with an A Academics, A- for Clubs and Activities, B+ for Athletics and Faculty, and B for Diversity.
Fr. Storey said St. Thomas can "only produce high performance from students if we have a staff with high expectations of themselves and who are dedicated to motivating and challenging students to reach the next level."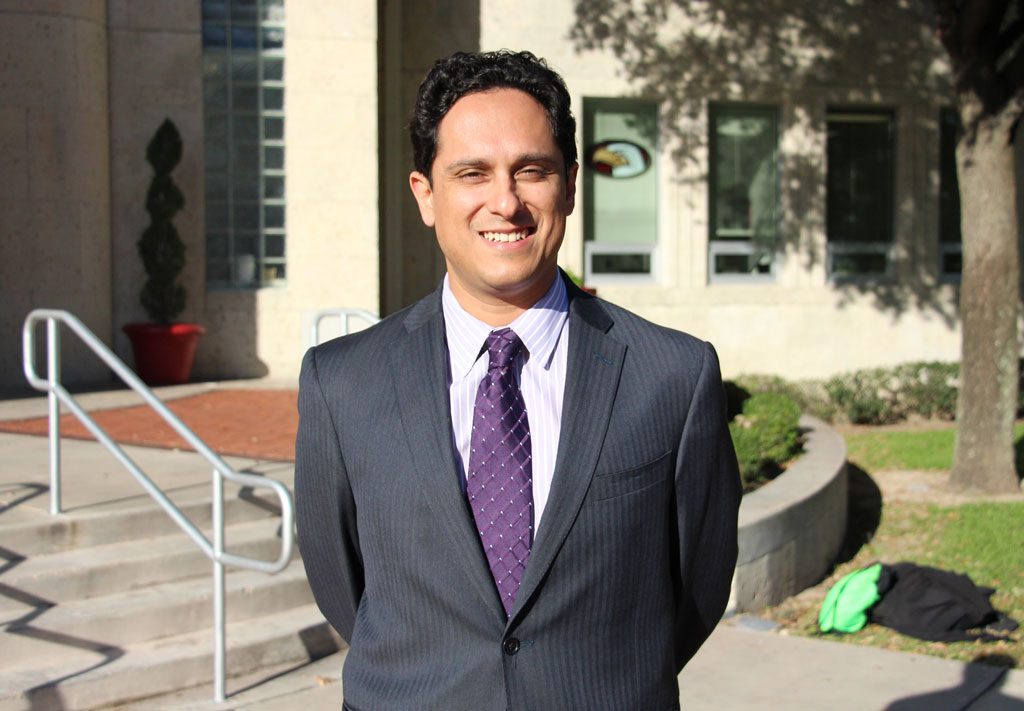 The distinction by Niche.com comes in the wake of St. Thomas announcing the breakthrough appointment of Aaron Dominguez '96 as the 27th principal in the school's illustrious 117-year history, effective June 1, 2017.
Dominguez emerged as the clear choice from an exhaustive six-month search that revealed four finalists, and will play a significant role in advancing St. Thomas and the school's historic student-centered college preparatory mission of teaching goodness, discipline and knowledge in the Basilian tradition.
Dominguez graduated from St.Thomas in 1996.  His being named chief academic officer breaks more than a century of Basilian leadership tradition that dates to the school's inception in 1900.
Dominguez returns to campus as the school approaches its next dynamic moment, the much anticipated Joplin Campus expansion which will position STH to provide an unsurpassed college preparatory experience in Houston, bringing academics, athletics and student life together,
funded by 4500Forever, the most robust capital campaign in school history.
"This latest (Niche.com) ranking gives us another benchmark to see where we currently stand, and where we can continue to grow our identity, not in an effort to pursue others but to realize the total measure of our Basilian mission," Fr. Storey said.
Catholic.  Basilian.  Teaching Goodness, Discipline and Knowledge since 1900.