Scott Pickering '17, Adam Lawrence '17 and John Miggins '17 have earned Finalist distinction in the National Merit Scholarship Program's 62nd competition.
The three Eagle scholars emerged from a cluster of approximately 16,000 semifinalists representing less than one percent of high school seniors in the United States after taking the Preliminary SAT (PSAT) during the 2015-16 academic year.
"Scott, Adam and John are remarkable students in many ways," assistant principal Mary Criaco said. "They are nationally competitive academic achievers and have also developed many qualities representing the complete St. Thomas student. They are active community servants, varsity athletes and campus leaders while ranking among the nation's scholastic champions."
The latest results in one of the most prestigious academic programs in the United States confirms St.Thomas as a leading college preparatory school in Texas and a top-10 Catholic institution in the state.
Since 2010, 27 St. Thomas scholars have reached at least the semifinal phase of the National Merit Program with 11 National Finalists in the last four years.
Since students take the qualifying PSAT exam in October of their junior year of high school, much of their preparation stems from learning opportunities during their freshman and sophomore years of high school.
St. Thomas builds on those experiences to provide students with a robust application and preparation for the SAT, a critical component in becoming a Finalist.
"Each of our distinguished students are unique individuals with their own interests, a testament that there is no cookie cutter formula for academic success here at St. Thomas," Criaco said. "We are extremely proud of these exceptional students and applaud our faculty for providing the culture of excellence. We are blessed to have an enrollment with all kinds of abilities and our community is richer for that diversity."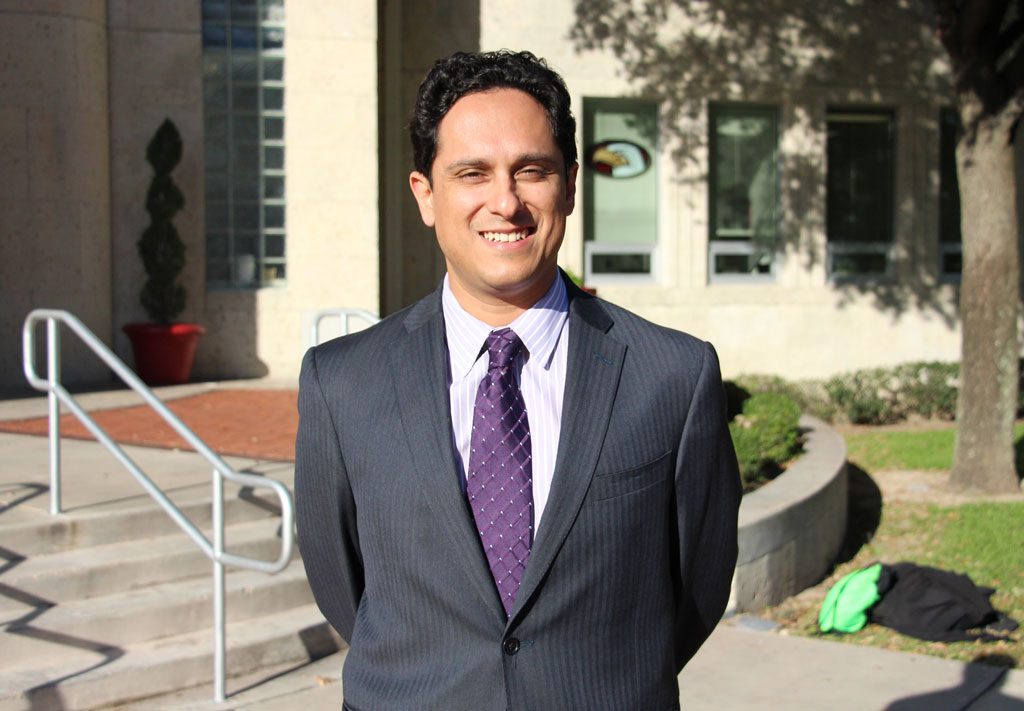 The distinction from the National Merit Scholarship Corporation (NMSC) comes in the wake of St. Thomas announcing the breakthrough appointment of Aaron Dominguez '96 as the 27th principal in the school's illustrious 117-year history, effective June 1, 2017. His being named chief academic officer breaks more than a century of Basilian leadership tradition that dates to the school's inception in 1900.
Finalists prove to have outstanding academic records, are recommended by a high school official, write expanded essays and earn SAT scores that confirm the student's earlier performance on the PSAT.
NMSC will select approximately 7,500 Merit Scholarship recipients who will share in awards worth $32 million based on skills, accomplishments and potential for success in rigorous college studies.
Approximately 1.6 million juniors entered the 2016 National Merit Program by taking the 2015 PSAT / National Merit Scholarship Qualifying Test (NMSQT), which serves as the initial screen of program entrants. From this list comes the nationwide pool of semifinalists and includes the highest scoring entrants in each state.
Since its founding in 1955, NMSC has recognized three million students and provided nearly 400,000 scholarships worth more than $1.5 billion.
The 2017 National Merit Scholarship winners will be announced in four nationwide media releases beginning in April and concluding in July.
Catholic. Basilian. Teaching Goodness, Discipline and Knowledge since 1900.