Catcher Philip Matulia '18, third baseman Logan Bear '17 and center fielder Nick Rodriguez '12 combined for 10 hits and eight RBI as Eagle Baseball pounded for nine runs in its final two at bats to win 14-4 at Beaumont Monsignor Kelly to open the district face 2-0 and raise the season record to 19-2.
The opportunistic Eagles hit 8-15 with runners in scoring position to post double digit runs for the third time in five games and 10th time this season.
Josh Wolf '19 and Nick Steiner '19 tag-teamed for three innings of one hit relief while striking out five.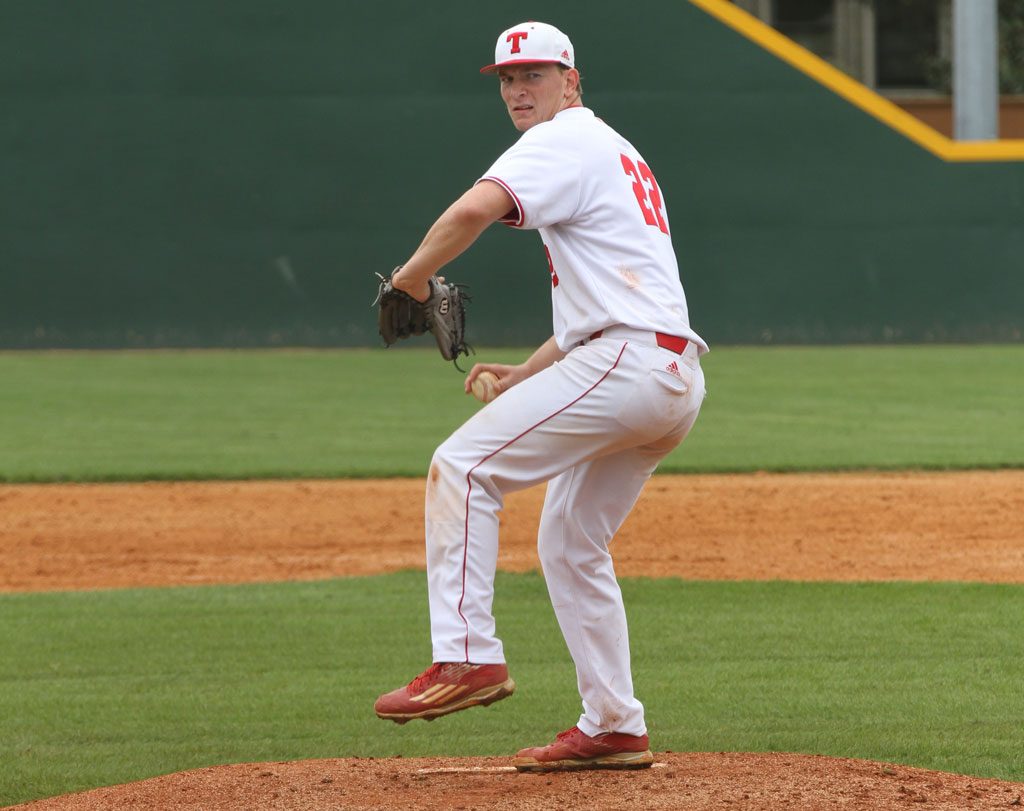 Earlier at Fr. Wilson Field Owen Meaney '18 (LSU Baseball) drove in two runs in a three-run fifth inning, and allowed only two hits and one run pitching five tight innings while striking out nine, to defeat Kelly 3-1.
Since seeing its 14-game win streak snapped Eagle Baseball has won four straight games including a recent double header sweep of Kinkaid 11-6 and then 4-1 behind the five-hit pitching of Kris Brolan '18.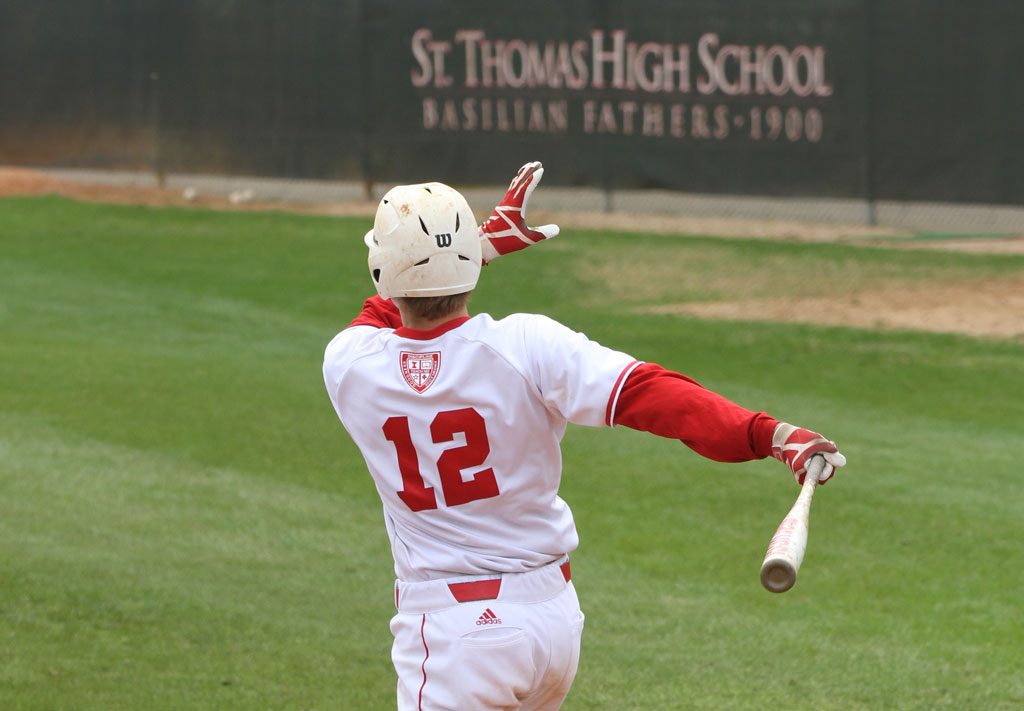 St. Thomas bolted to a blistering beginning in an early encore to the historic 2016 campaign which included an undefeated streak of 28 straight games to start the season, the program's first-ever national ranking, and a sixth TAPPS state tournament in seven years.
The Eagles next travel to St. John XXIII March 25 before the return visit to Fr. Wilson Field March 28.
Eagle Fight Never Dies!