It's a long way to the top if you wanna rock 'n' roll ~ AC/DC
Long before assuming CSB status among the Basilian Fathers and his El Presidente role at St. Thomas … Kevin Storey struttered from his cozy University of Toronto campus to join some former high school mates for Cobo Hall in Detroit to take in one of the biggest-selling acts of the Seventies highlighted by a bass-playing, fire-breathing, tongue-wagging ghoul.
The setlist that frosty December night in 1984 launched, appropriately enough, with "Detroit Rock City" and surged through the next two-plus hours until the final encore of "Rock and Roll All Nite."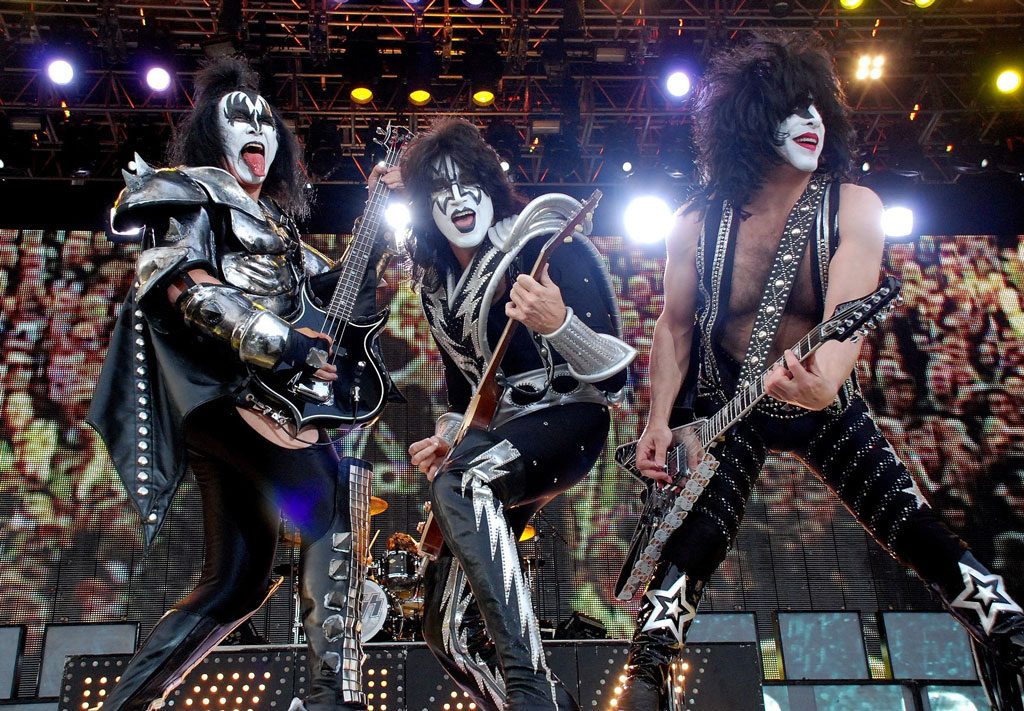 "My first concert was Kiss … a great show band … tons of pyrotechnics and special effects," Fr. Storey says. "I like them even today."
But when calibrating his current ab fab fave, Fr. Storey kicks decidedly for the anti-Kiss and the sweet sounds of Michael Buble which are usually less than a serenade away.
"He has such a soothing voice that I can listen to all day," Fr. Storey says.
All day music … with or without War … is the theme and the favorite musical artists within the St. Thomas campus community range from A to V … ABBA to Van Morrison … and (thankfully) not even a sliver slice of Vanilla Ice.
The choices from a decidedly less than Gallup-styled poll include electro swing … salsa … and punk-pop … along with a ballot punched for Prince (Rich McGuire: "One of my life's regrets is not seeing him live.") and Pink Floyd (Mike Lynch '04: "I couldn't get into the 1994 show at Rice Stadium so I hung out and heard it from the parking lot.")
And there was ample boot-scootin' evidence for those who prescribe to the sentiment that there are really only two kinds of music … country and western.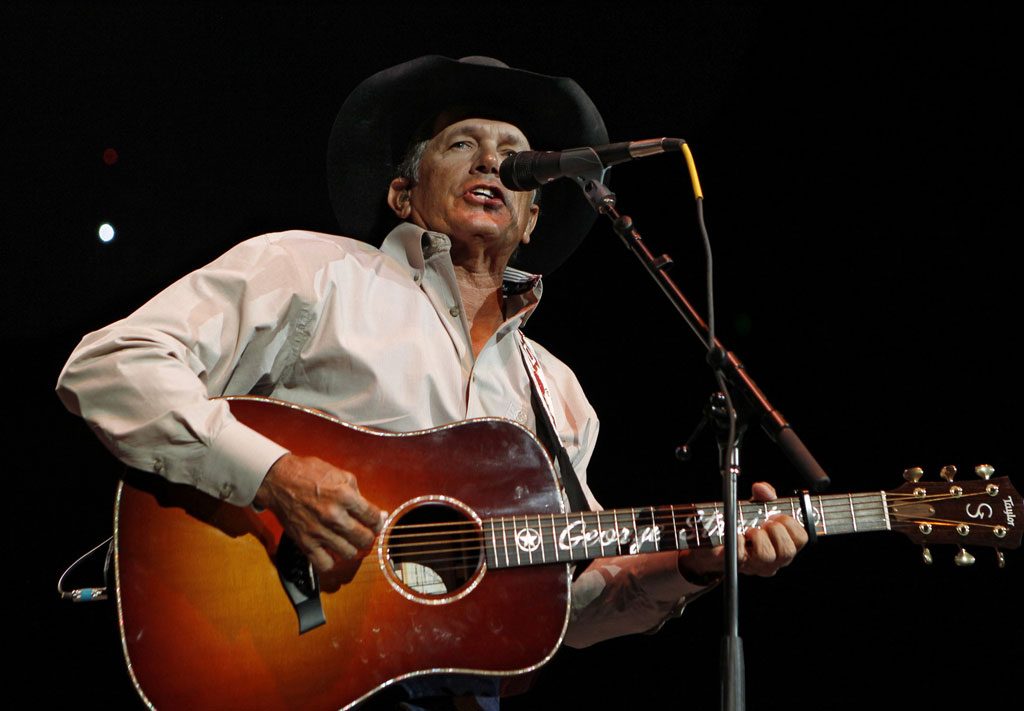 Campus ministry director Marty Matulia was among multiple nods favoring George Strait.
"I got a free cassette tape in the 1980's from the Columbia Music Club … didn't even know who Strait was," Matulia says. "Five-six years ago I saw him live at NRG Stadium for Rodeo-Houston with my wife Melinda. First dance at our wedding … 'I Cross My Heart.'"
Social studies dean Brett Mills was growing up in Montana when the Eagles made the jump into life in the rock & roll fast lane creating a song cycle that succeeded on nearly every level.
And Mills has been riding shotgun ever since Hotel California was released.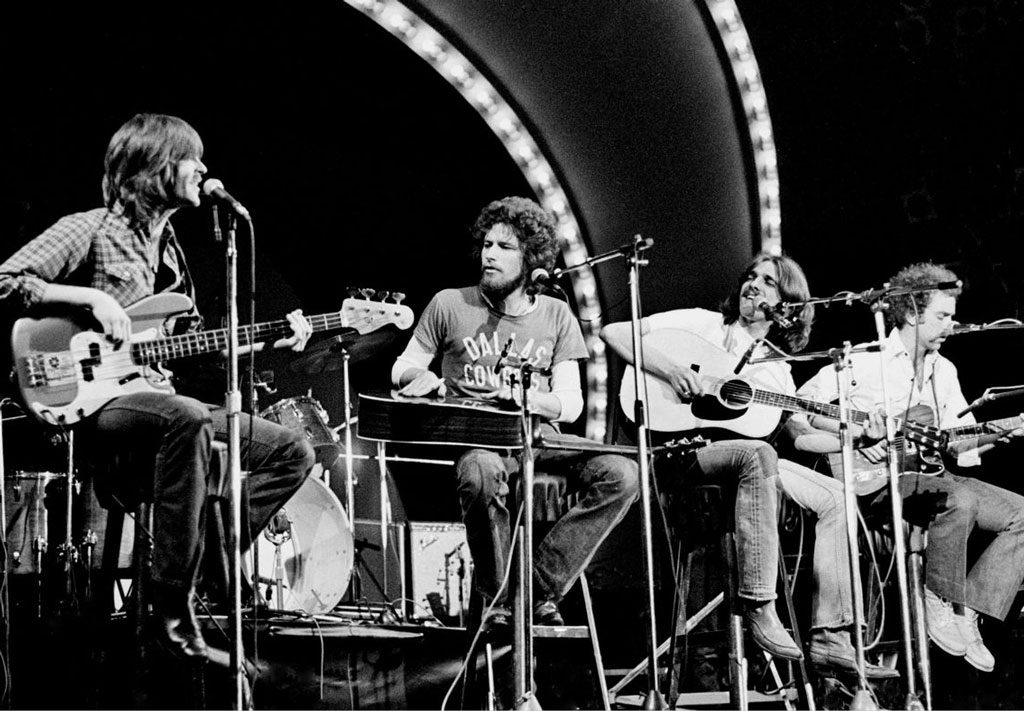 "I bought the vinyl LP in 1977 (along with six million others in the United States)," Mills says. "I had heard it on the radio and thought that it was the best rock song ever recorded. Still do. Really cool stuff."
As a fledgling undergraduate at St. John Fisher College in Rochester, New York, assistant dean of students Fr. James Murphy, CSB was working at now defunct campus radio station WFCX where he was exposed to Barenaked Ladies (so to speak), the cool and clever Toronto-based quintet who gained popularity throughout the 1990s.
During an excursion to his Massachusetts home Fr. Murphy popped a Memorex dub into his parent's automobile cassette deck and asked for a rapid reaction without declaring the band's name.
"Mom and dad loved it … thought they were fun and quirky," Fr. Murphy says. "I figured revealing the Barenaked tag would result in either an immediate rejection ejection or a 180-degree approval."
History confirms that hilarity ensued.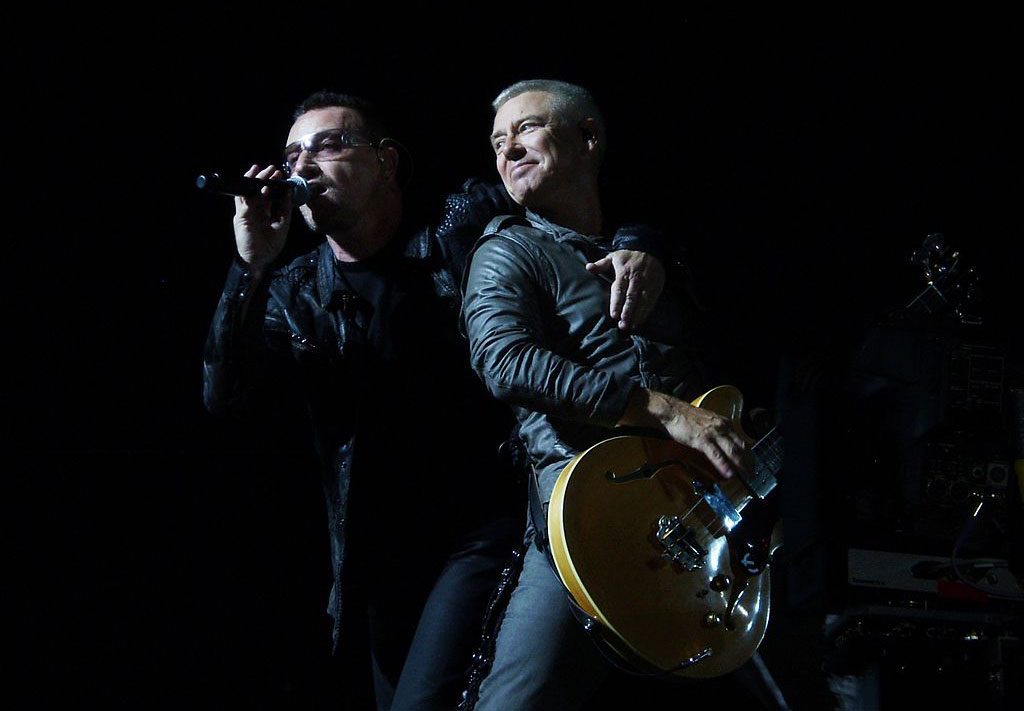 Dean of science Pete Nordloh took in U2's monster worldwide 360 sweep that grossed more than $730 million with a total attendance of more than 7.2 million, both tour tallies remaining the highest ever reported.
Nordloh left the then-Reliant Stadium in 2009 with priceless memories of audience choruses joyfully shouting classics such as "One" and "With or Without You."
"The crowd was all ages and races," Nordloh remembers. "The points when the band would allow the crowd to sing gave me chills. Hearing 70,000 people all at the same time was incredible."
Athletic coordinator Kenny Martin '01 received a Southern rock baptism from his father and believes to be "fortunate to have seen Lynyrd Skynyrd (pronounced 'Lĕh-'nérd 'Skin-'nérd) live five times (two at Rodeo-Houston). It's a connection that we've really enjoyed … always part of the soundtrack for our annual trips to our lake house.
"The first time I really experienced classic rock & roll was maybe the fifth grade. We saw Skynyrd at the Astrodome. I looked around during (the epic anthem) 'Free Bird' to see thousands and thousands of lighters in the air … a really cool moment … had never seen anything like it before … and definitely won't see anything like that again."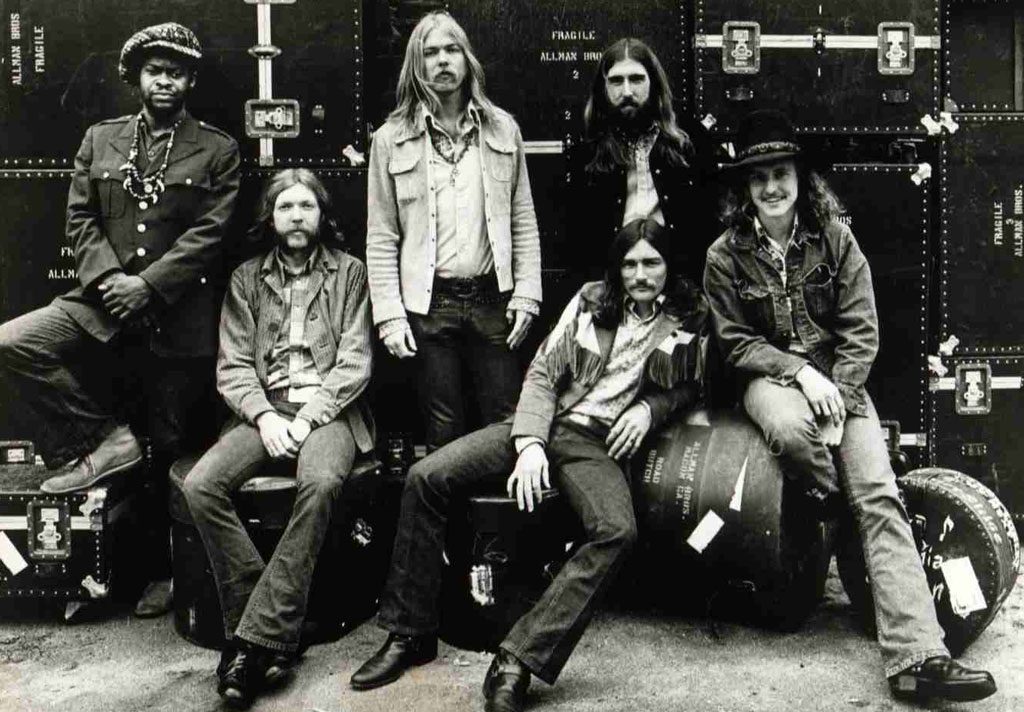 Dean of Students Rod Takacs proved to be all in on the Allman Brothers Band who paved the Southern way for Skynyrd by single-handedly inventing a flavor of boisterous rock & roll and jazzy, jam-oriented hard-driving blues in ways no other group did.
"The greatest live album in the history of recording … The Allman Brothers at Fillmore East (1971) and also my favorite band," Takacs says.
Repping the survey were Wilco, Rilo Kiley and Rise Against but not the top two selling musical artists of all time, the Beatles and Elvis, nor Michael Jackson … nearly 50 acts in all without so much as a murmur from ZZ Top, that little ol' band from Texas.
There were a contingent of hard rockers if not headbangers and also some notable easy listening.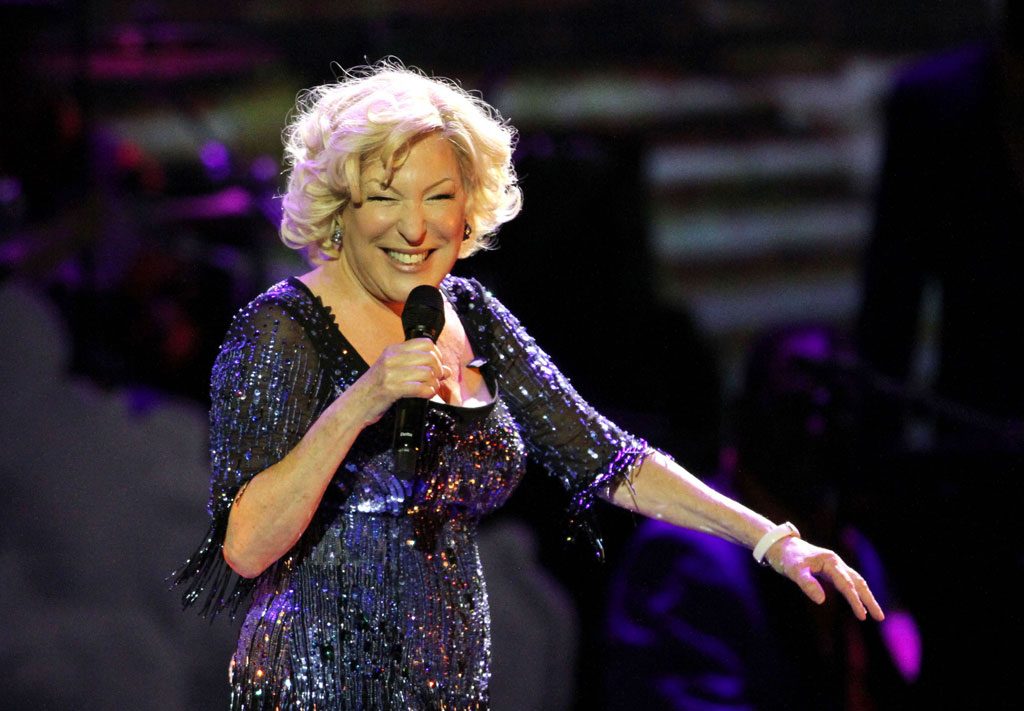 Beth Breuer cast a split vote for the once upon a time Divine Miss M, the big voice and wildly diverse Bette Midler, and the most high-profile female jazz artist of her generation, Diana Krall.
"I love Bette because it is a concert with a musical, comedy show and just singing all-in-one," Breuer says. "I've seen here three times. Amazing!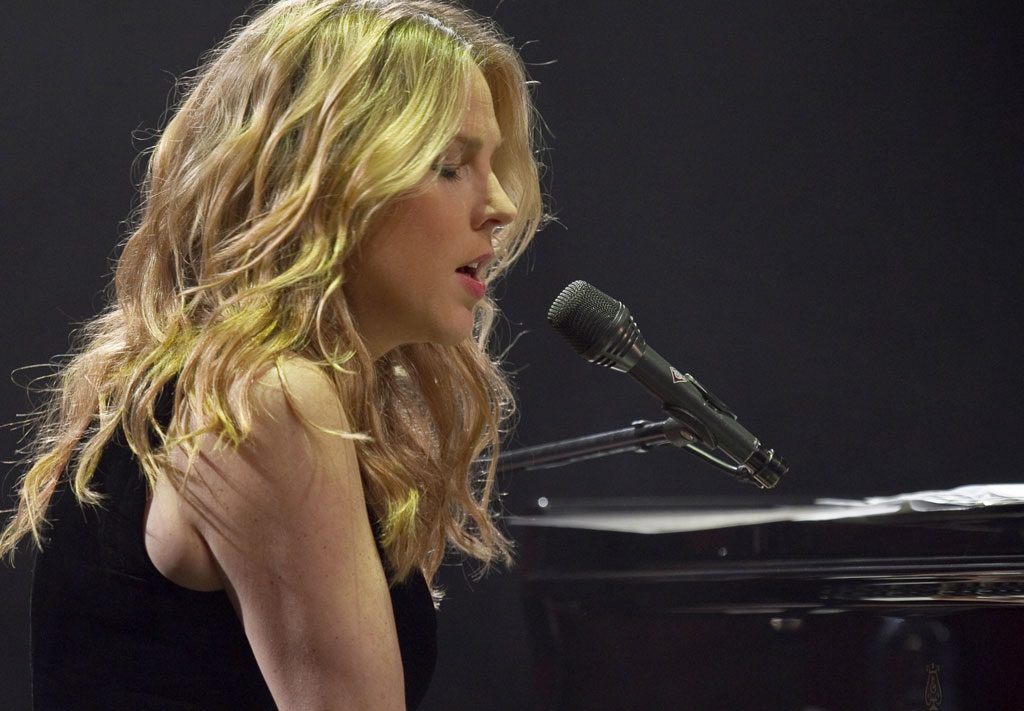 "And I can sit back and listen to Diana's smooth voice and melodic piano playing all night. Some of my favorites … 'Frim Fram Sauce' … 'I've Got You Under My Skin' … 'Temptation' … 'Besame Mucho.'"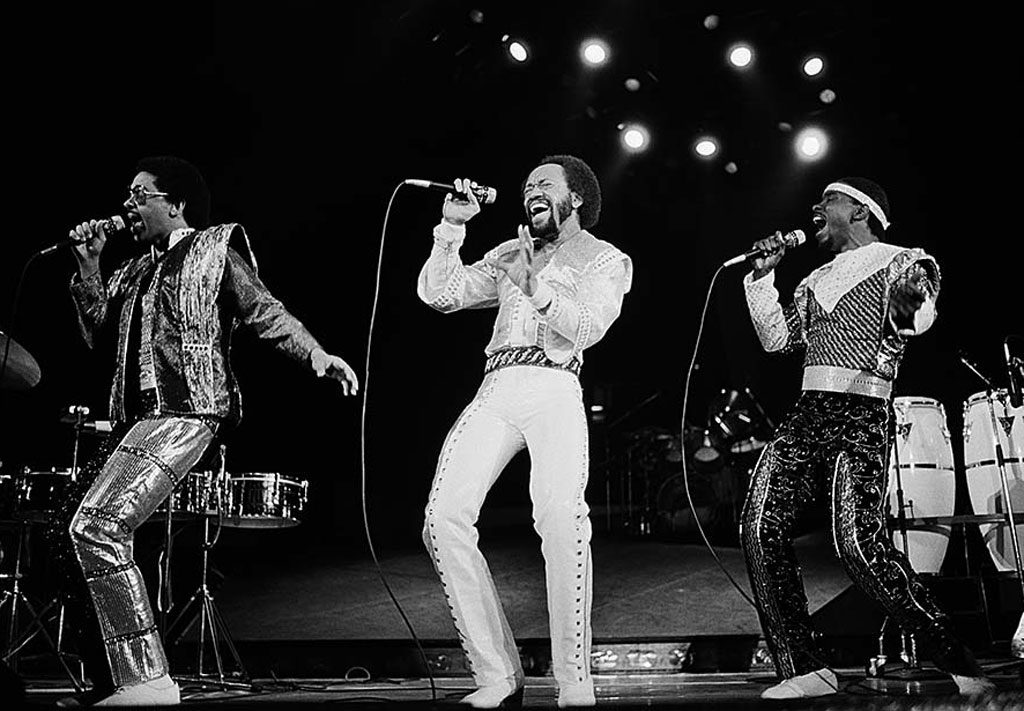 Deacon Leonard Lockett locked into the mighty elements from the early 1970s. He remembers vividly the night when love was changing the minds of pretenders while chasing the clouds away.
"Earth, Wind & Fire played Hofheinz Pavilion when it was the best venue in the city," Lockett says. "Those were the pre-Summit days. Mega-show with the Isley Brothers and Gladys Knight & the Pips. The ticket was $15-20. Best-ever bang for the buck."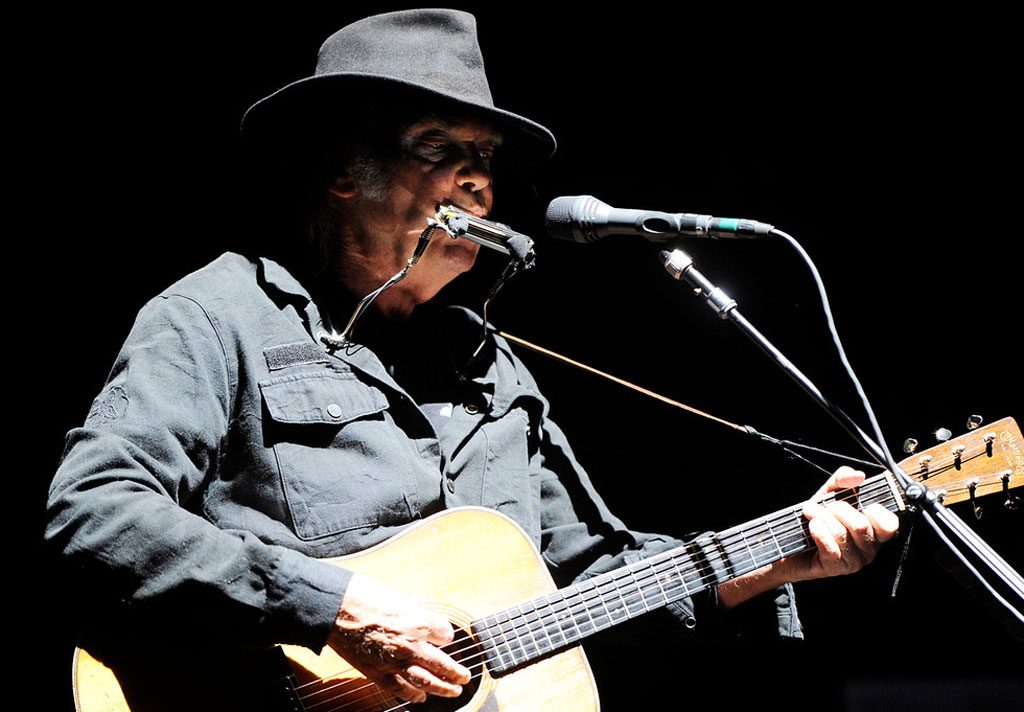 Rust never sleeps for Ed Marintsch when it comes to Neil Young who Marintsch traveled with his son recently to see perform with another best-loved, Band of Horses, at the Red Rocks Amphitheatre outside of Denver.
Steve Pothier caught an introduction to Ween while in middle school with Chocolate and Cheese … funk, folk and rock fed into the proverbial blender for a uniquely twisted take.
"Their music was strange but confident in its obscurity," Pothier says. "After years and years of failed attempts to see the band live, I finally got my hands on a ticket for a concert November of this year. The show was amazing … scratched another item off my list of unfulfilled dreams."
Lance Dundee '90 sided with Billy Joel and was among the throng inside New York's famed Madison Square Garden when the piano man rocked New Year's Eve during the dreaded Y2K paranoia.
"He said that night 'this is the center of the universe' and in many ways he was right," Dundee says. "The show lasted more than three-and-a-half hours … songs he had not done since the beginning of his recording career (plus covers from the Rolling Stones, the Jimi Hendrix Experience and Sly & the Family Stone). He stopped at midnight to do a countdown to the New Year."
—
Speaking of countdowns … the top vote-getters … George Strait (3) … Eagles (2) … U2 (2) … and Led Zeppelin (2).
Mike Adair, Social Studies Faculty – Led Zeppelin
Ashlie Bausley, Administrative Assistant in the Business Office – Sabrina Claudio
Beth Breuer, Math Faculty – Bette Midler and Diana Krall
Alison Broussard, Annual Fund Manager/ Database Administrator – Rick Astley
Daniel Bryant '93, Science and Technology Faculty – Rush
Gail Calkins, Assistant Dean of Students and Director of Summer Programs – U2
Catherine Chandler, Special Events & Volunteer Coordinator – Luke Bryan
Bonnie Coates, Fine Arts Faculty – Fleetwood Mac
Mary Criaco, Assistant Principal – Miranda Lambert
Carol Connor, Science Faculty – Bob Schneider
Raymond Davis, LEC Math Specialist and Eagle Football Defensive Coordinator – AC/DC
Aaron Dominguez '96, Principal – Grateful Dead
Mark deTranaltes '83, Vice President for Advancement – the Who
Jay Dewitt '09, Help Desk Specialist and Website Administrator – George Strait
Sebastian Domenech '10, Alumni Relations Associate – Don Omar
Lance Dundee '90, Technology Faculty – Billy Joel
Christina Gensheimer, Social Studies Faculty and Assistant Dean of Instruction – Elton John
Eve Grubb, Vice President of Finance – Rod Stewart
Patrick Hagler, Choices Counselor – Rise Against
Molly Hittinger, Grant Writer and Website Contributor – Van Morrison
Chris Hodge, Director of Technology – 11 Acorn Lane
Jerrod Johnson, Physical Education Faculty – John Legend
Susan Krus, Accounts Receivable Manager – George Strait
Nathan Labus, Science and Physical Education Faculty – Alabama
Deacon Leonard Lockett, Campus Ministry and Theology Faculty – Earth, Wind and Fire
Ryan Lousteau, Business Office Assistant and Eagle Baseball Head Coach – Kenny Chesney
Mike Lynch '94, Science Faculty – Pink Floyd
Ed Marintsch, Ph.D., Science Faculty – Neil Young and Band of Horses
Kenny Martin '01, Athletic Coordinator and Eagle Soccer Head Coach – Lynyrd Skynyrd
Marty Matulia, Campus Ministry Director – George Strait
Jennifer McDonald, English Faculty – Garth Brooks
Rich McGuire, Physical Education and Eagle Football Head Coach – Prince
Brett Mills, Dean of Social Studies – Eagles
Claudia Mundell, English Faculty – ABBA
Fr. James Murphy, CSB, Assistant Dean of Students – Barenaked Ladies
Mike Nebel, Dean of Fine Arts – Eagles
Mike Netzel, Athletic Director – Wilco
Chau Nguyen, Fine Arts Faculty – Rilo Kiley
Pete Nordloh, Ph.D., Dean of Science – U2
Sergio Plata, Director of Operations – Marc Anthony
Erica Pothier, Accounting & Benefits Manager – Postal Service
Steve Pothier, English Teacher & Publications Advisor – Ween
Andrew Quittenton, Theology and English Faculty – Simple Plan
Fr. Kevin Storey, CSB, President – Michael Buble
Rod Takacs, Dean of Students and Social Studies Faculty – Allman Brothers Band
Laura Thornton, English Faculty – Johannes Brahms
Darrell Yarbrough, English Faculty – Led Zeppelin
Catholic. Basilian. Teaching Goodness, Discipline and Knowledge since 1900.