Everybody loves an up-and-comer … whether hunting a growth company early in its run to greatness … or breezing through the latest Forbes 30 under 30 … or equipping a college pitching arsenal for a major offensive on the College World Series.
Josh Wolf '19 was rising through the recent ranks of the summer high school hardball industrial complex … his climb noticeable and notable … except when calibrated by college scouts.
Even with his large 6-2 frame filling out and his sizzling fastball clocking 94 mph on assorted radar guns … not a single solitary ounce of meaningful next-level interest was thrown his way.
Zero.
Zilch.
Zippity do da.
"The summer circuit went by … no offers," Wolf said. "I was improving … no offers. I was pitching well against name competition … no offers. I was thinking … what do I have to do."
But on a mid-September Monday Texas A&M broke the seal after seeing Wolf pitch during the previous weekend and arranged an immediate on-campus visit for Josh and his parents Galit and Oran.
"A&M was the first program to invite me and show me the grand tour," Wolf said. "So impressive to see the depth of the program and facilities, from the nutrition center to sports performance to academic support and housing."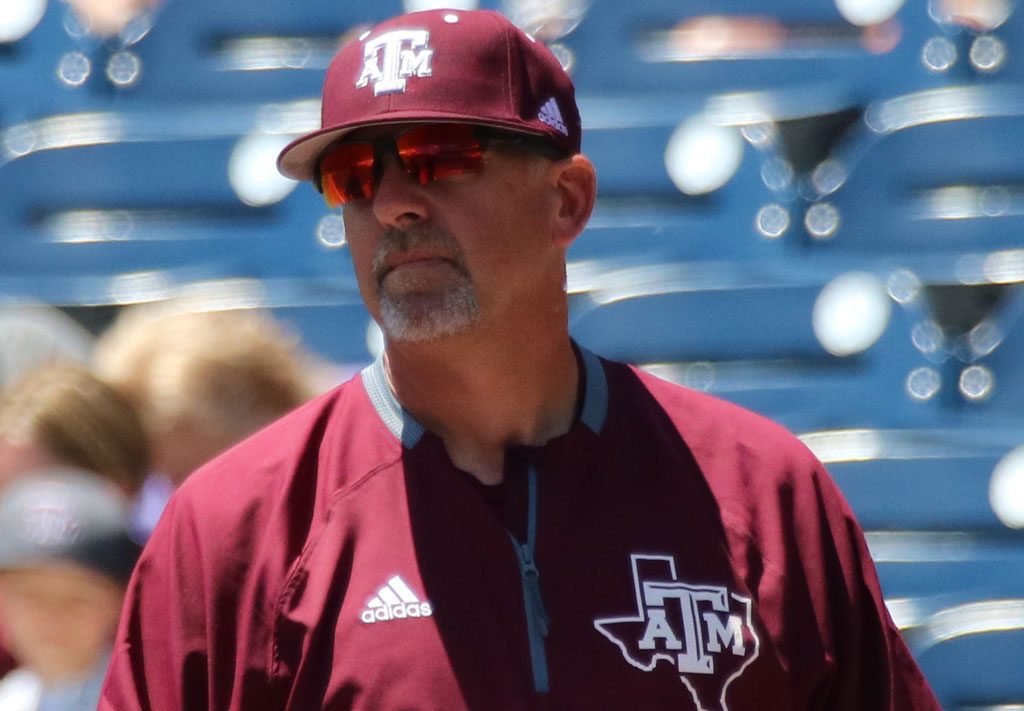 Wolf was soon staring across from grand poohbah Rob Childress for a one-on-sit down. The third-winningest coach in program history has led A&M to a school-record 10 consecutive NCAA Championship appearances, five NCAA Regional titles, two conference regular-season crowns, four league tournament titles and the 2011 College World Series.
When Childress casually slid Wolf the paperwork detailing the Aggies scholarship offer, Wolf's brain immediately dialed into spin cycle.
"I had been working for this kind of opportunity since I was five-six years old and that moment was a bit overwhelming," Wolf said. "I was thinking, wow, this is actually going to happen. I had a goal … pushed myself … challenged myself … had great support around me … and now it's all going to pay off."
After months perplexed by his lone Wolf status, Josh was delirious that his very first college opportunity suddenly surfaced from one of the most respected brands in the country when factoring recent history, coaching staff, conference dynamics, and player development.
On the return drive home to Houston Wolf methodically sifted through a mental checklist to confirm his adrenaline-rushed rapid reaction and reach a decision.
"If I wasn't playing baseball, would I have a strong desire to attend the school. Check. The total A&M academic-athletic package and experience. Check. My parents both graduated from the University of Texas and were totally comfortable and sold right away. Check. It was all good.
"I called the coaches that night and said I'm ready to be an Aggie."
Long-time A&M assistant coach Justin Sealy was first impressed with Wolf during a summer Perfect Game showcase outing in Georgia and the intrigue continued to percolate below the surface when Wolf attended A&M's Stars of Tomorrow camp in August.
"I didn't hear a response until the beginning of September," Wolf said. "They wanted to see me pitch again (for Premier Baseball Futures U17) in Houston. The next day was when they invited me for the campus visit."
Wolf developed an immediate comfort zone with Sealy who emphasized to Wolf he was "the type of player we want in our program, not just talent but also competitive edge and mental toughness."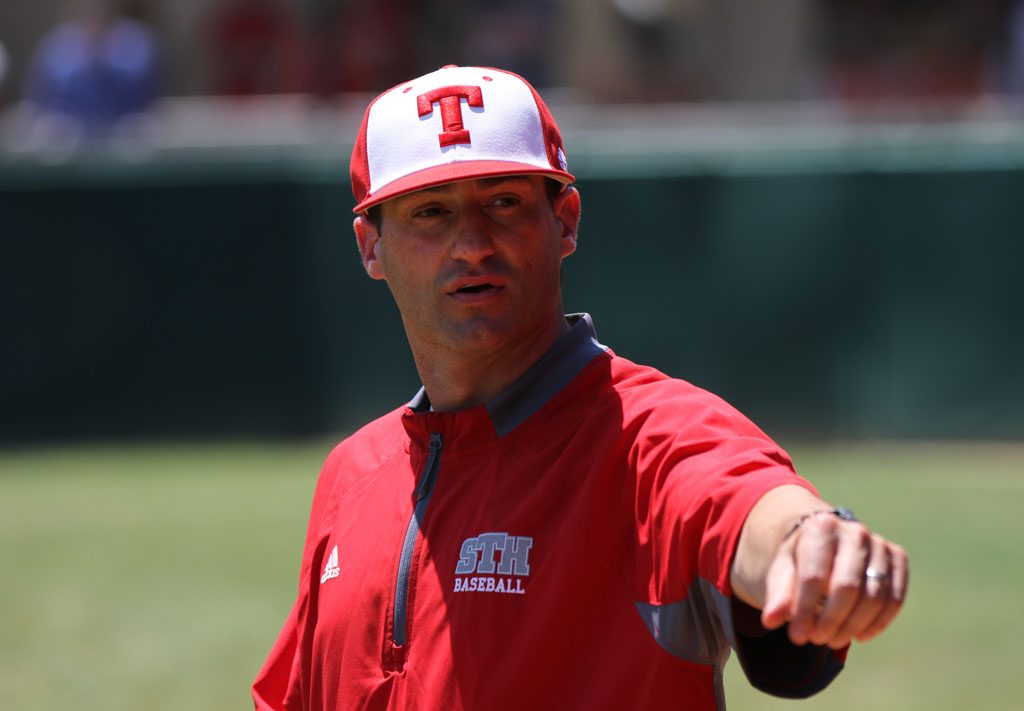 Two-time state championship coach Ryan Lousteau sees Josh as "a great example and student-athletes who enter our program should definitely take notice. At the beginning of last season, he was throwing in the mid-80s in the junior varsity scrimmages. We moved him to the varsity after three-four outings but how he has improved in the last six-seven months is remarkable. Hard work … believing in the process … and now he's set to join one of the top Division I programs in the best conference in the country."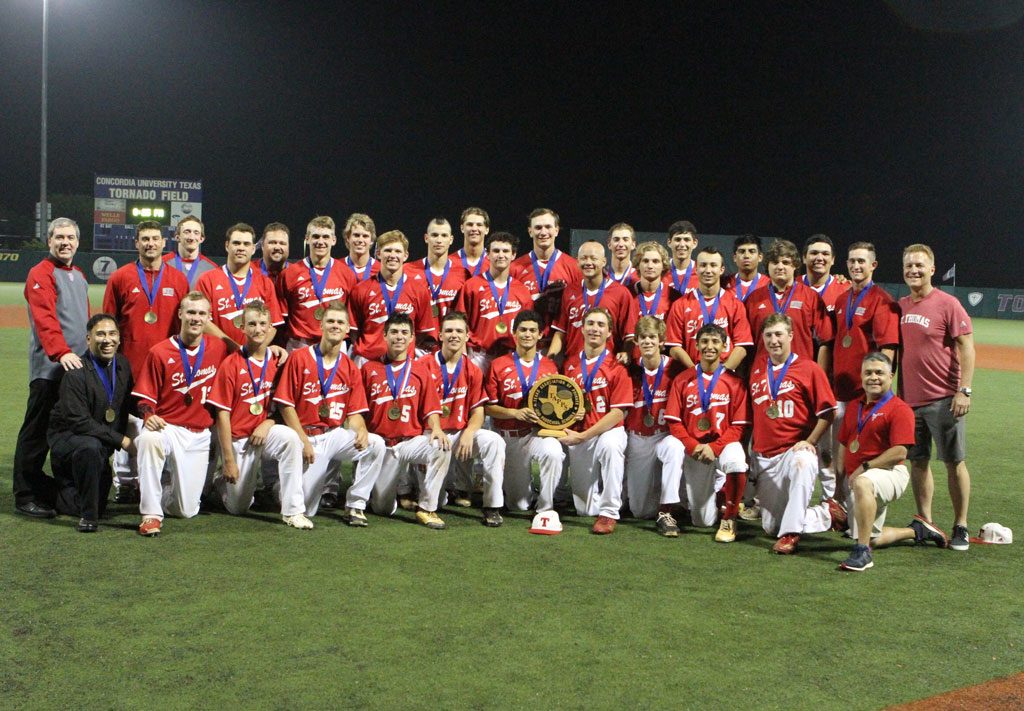 During the Eagles stellar 2017 season and climatic state championship march, Wolf emerged as a valuable situational reliever supporting more seasoned arms on a team that won its final 12 games, including a six-game buzzsaw through the TAPPS playoffs to finish 34-5 for a phenomenal 64-7-1 during the last two seasons.
Wolf attributes his suddenly ascending profile to "improving my technique. Plus my body and arm are much stronger" after a series of exhaustive 7:00 a.m workouts throughout the summer with teammates Owen Meaney '18 (Texas) and John Griffin '18 (Johns Hopkins) orchestrated by Dynamic Sports Training.
Wolf's ocean of pitching promise that engulfed Aggie coaches came in tandem with the two-time all-state Meaney signing with the Longhorns on the November National Signing Day and all-state catcher Philip Matulia '18 sealing his commitment to Louisiana Tech.
Wolf credits Meaney for providing "a huge influence during the recruiting game. He talked me through the ups and downs … told me to just be patient … not to panic. He assured me it would take care of itself. Another plus was that throughout my life I'm rarely nervous or feel the pressure or the scrutiny. I've been able to stay calm and just pitch."
For one more season with the Eagles. And then off to Aggieland.
Eagle Fight Never Dies!