Enjoy the Eagles' Nest Spring 2018 … the latest personal stories and compelling examples of our award-winning academics and activities … plus the vital role that the St. Thomas experience continues to play in the formation of exemplary character and strong moral values in our community.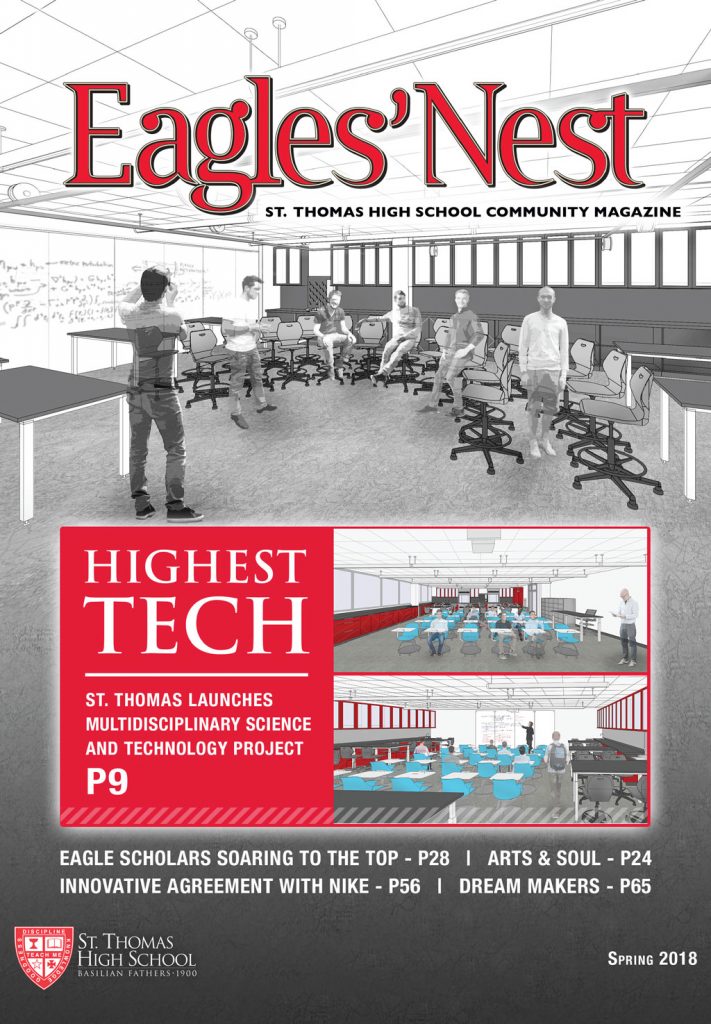 CLICK HERE FOR THE EAGLES' NEST SPRING 2018
From our acclaimed college preparatory performance … to our dedicated, passionate faculty … and welcoming, caring community of learners … St. Thomas remains committed to delivering a vibrant environment nurturing the complete student in the steep Basilian tradition that simply cannot be replicated … preparing students to become ethical leaders who create positive change everywhere life takes them.
The Basilian Fathers greatly appreciate all our supporters in the expanded Eagle community who empower St. Thomas to engage both the mind and heart of our students as they seek wisdom, intellectual growth, and a fuller spiritual life.
Catholic. Basilian. Teaching Goodness, Discipline and Knowledge since 1900.