The defending state champion Eagles rallied to capture the best-of-three TAPPS Division I playoff series with Addison Trinity Christian Academy with a pair of convincing victories at Fr. Wilson Field.
Adhering to the adage that momentum is the next game's starting pitcher, Eagle Baseball won 8-2 and 12-3 to advance in the state tournament against either San Antonio Antonian College Prep (17-13) or Plano Prestonwood Christian Academy (15-13) on a neutral site.
In the series clincher St. Thomas pounded a six-run first inning and followed with five runs in the sixth with the bottom of the order producing the damage.
Eighth hitter Logan Bobo drove in three runs in an assault that included two RBIs each from third baseman Daniel Coco '20, designated hitter Tuscan Savarino '19 and shortstop Jack Schell '19 to support the shutdown pitching of Josh Wolf '19 (Texas A&M).
Wolf dominated into the seventh inning, striking out eight and allowing only two earned runs on four hits.
The Eagles came up clutch facing elimination in Game Two, breaking open a 1-1 deadlock with seven runs in their final three at bats. Right fielder John Griffin '18 (Johns Hopkins) plated three runs (7-9 in the series) while catcher Philip Matulia '18 (Louisiana Tech) brought home two more to provide Tucker Alch '19 more than margin.
Alch tossed a complete game six-hitter surrendering only one earned run on six hits.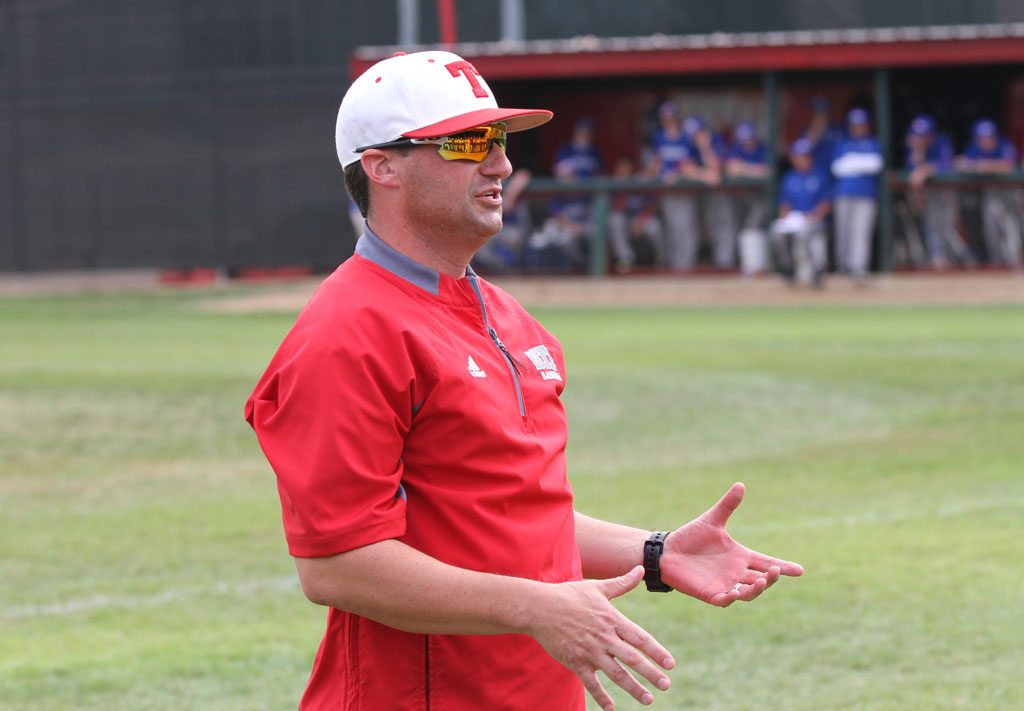 Eagle Baseball improves to 25-12 in an encore season to the program's 24th state championship, the second in four seasons with head coach Ryan Lousteau and fourth since 2010.
Eagle Fight Never Dies!