St. Thomas President Fr. Kevin Storey, CSB is proud to announce that Tom Vaughn '85, CEO of Vaughn Construction and a deeply dedicated school and Eagle community supporter, will deliver the commencement address at the school's 118th ceremony May 19 at 6:30 p.m. in Granger Stadium.

"Graduation is one of the most special moments for our school community each year," Fr. Storey said. "We are privileged to welcome such a distinguished individual as Tom to our campus this May and look forward to the ways in which his insights will challenge and inspire each of our graduates as they prepare to leave our campus and make an impact on our world."
Before embarking on his acclaimed professional career, Vaughn obtained his Bachelor of Business Administration with honors from Texas A&M University, and his Juris Doctor magna cum laude from the University of Houston.

For nearly a quarter century Vaughn has excelled in the construction industry, succeeding his father and Vaughn Construction founder Joe Vaughn '62, serving as president or CEO for the previous 18 years. The company focuses on healthcare, education and research facilities, having seven offices in Texas, specializing in Construction Management at Risk and delivering some of the largest public design-build projects in the state.

Under his leadership, Vaughn Construction has cultivated a series of select clients including …
The University of Texas at Austin, San Antonio, Tyler & El Paso

The University of Texas Medical Branch, Galveston

MD Anderson Cancer Center

UT Health Science Center at Houston

The Texas A&M University System

Texas Tech University System

The Methodist Hospital, Houston

The University of Houston System

Harris County

St. Joseph Regional Health System

East Texas Medical Center, Multiple Locations

Baylor College of Medicine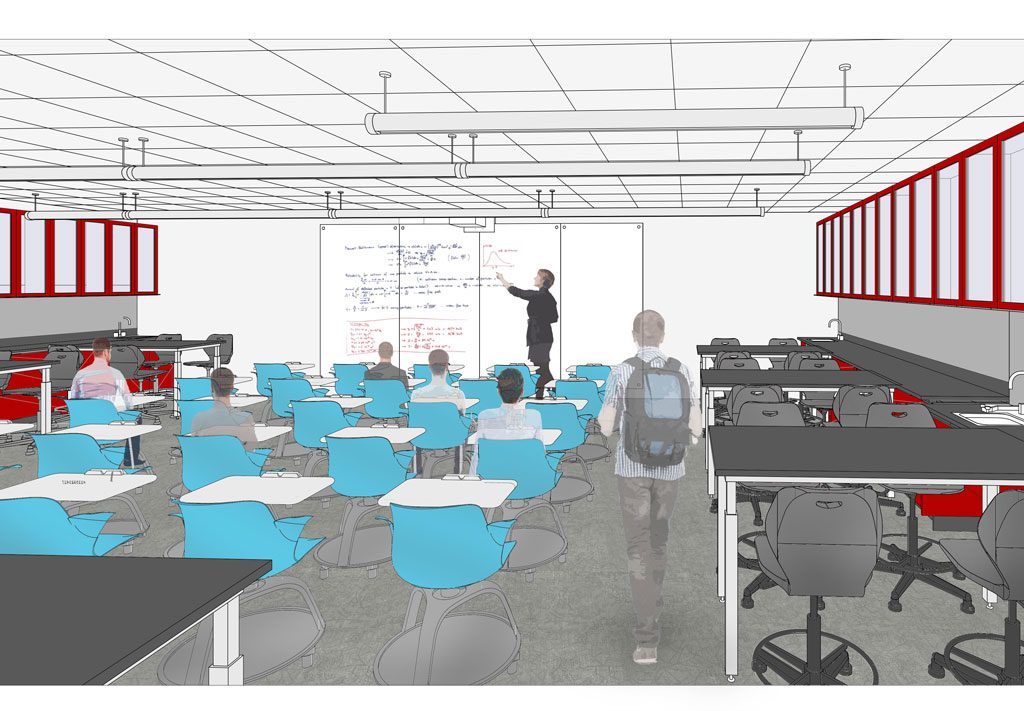 Vaughn Construction is currently partnering with global architecture and design firm Perkins + Will to create a multidisciplinary science wing at St. Thomas that will give the institution an unprecedented environment for equipping college preparatory students as leaders in pursuing future scientific challenges.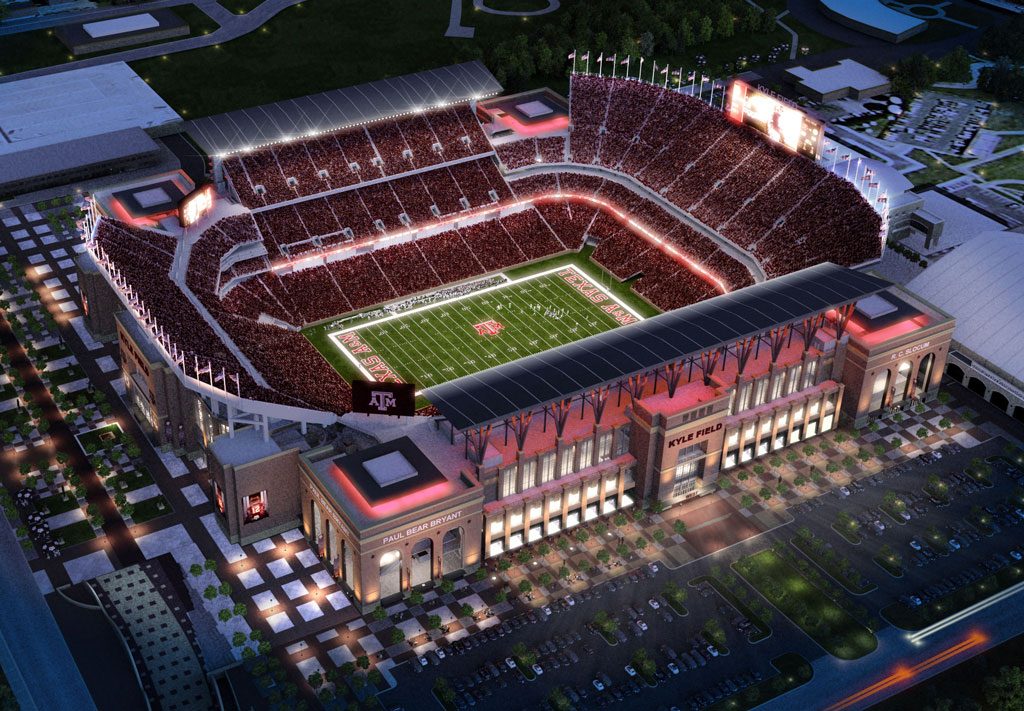 In September 2015, Vaughn secured a partnership in a joint venture for the redevelopment of Texas A&M's historic Kyle Field, and delivered the largest collegiate athletic construction project in history, at more than $1.3 million under budget. The firm has also been selected as the construction manager-at-risk for the revitalization of the Houston Astrodome, the world's first fully air-conditioned multipurpose domed stadium.
The Vaughn standard for excellence is equally rooted throughout generations with a steadfast commitment to philanthropy.

In 2013, a state-of-the-art 500 square-foot Vaughn Construction Student Collaboration Area at Texas A&M was made possible by a $150,000 gift from the company, part of the Francis Hall renovations which at the time were among 45 projects totaling more than $600 million that the company had built on the eight Texas A&M System campuses.

The company also established the Vaughn Construction Endowed Scholarship in A&M's College of Architecture, awarded each year to a construction science student based on academic achievement and financial need.

The ethic for such stewardship was firmly rooted by patriarch Joe Vaughn who remains among the most cherished St. Thomas alumni largely for his years as a longtime Board member. He greatly supported scholarship students, not simply serving on the Financial Aid Committee but often reading each of the applications himself in order to connect more deeply with those who sought the Eagle experience but simply could not afford the full cost of attendance.

Vaughn is the latest in a recent succession of dedicated and vibrant advocates for St. Thomas who have engaged as keynote commencement speakers including legacy benefactor Albert W. Clay III `61 and invaluable 4500Forever capital campaign contributor Vincent Giammalva '80, along with Houston Texans head coach Bill O'Brien in 2016 and Weldon Granger in 2017, both long-time champions for Catholic education in Houston.

Students, family, faculty, alumni and friends may follow commencement activities online, including live webcasts available through the STHCatholic channel on YouTube.
Catholic. Basilian. Teaching Goodness, Discipline and Knowledge since 1900.