Previously during the decade, Fine Arts Dean Mike Nebel has provided the paradigm of the private school program where consistent regional and national acclaim is but a byproduct of scholar-artists discovering their voice in experimentation and exploration.
In the latest breakthrough distinction extending the already firmly established St. Thomas identity and reputation within Ceramic Arts, Andreas Kapetanakis '18 is the first-ever Eagle to earn National Silver Medalist at the Scholastic Art & Writing Awards, the nation's longest-running and most prestigious recognition program for creative talents in grades 7-12, and the largest source of exhibition, publication and scholarships for young artists and writers.
Kapetanakis' contemporary Walking Tubular Teapot emerged from the juried competition with a prized position in the annual showcase.
"There are significant pride and accomplishment inside this program and perhaps I've started a new path for others to follow," Kapetanakis said.
"I was not expecting this status but I was definitely proud of the finished product. The process literally starts with blank paper and your imagination begins to run … 75% is the design … then attention and refinement from start to finish … glazing is crucial … many extra hours spent after school, in study halls and during weekends. There was an emotional attachment to the piece given the investment before the judging and eventually, it was recognized."
Kapetanakis, who will study Engineering at Texas A&M, impressed with a modern interpretation within the conventional framework of a teapot. His vessel was selected over hundreds of other utilitarian and sculptural entries.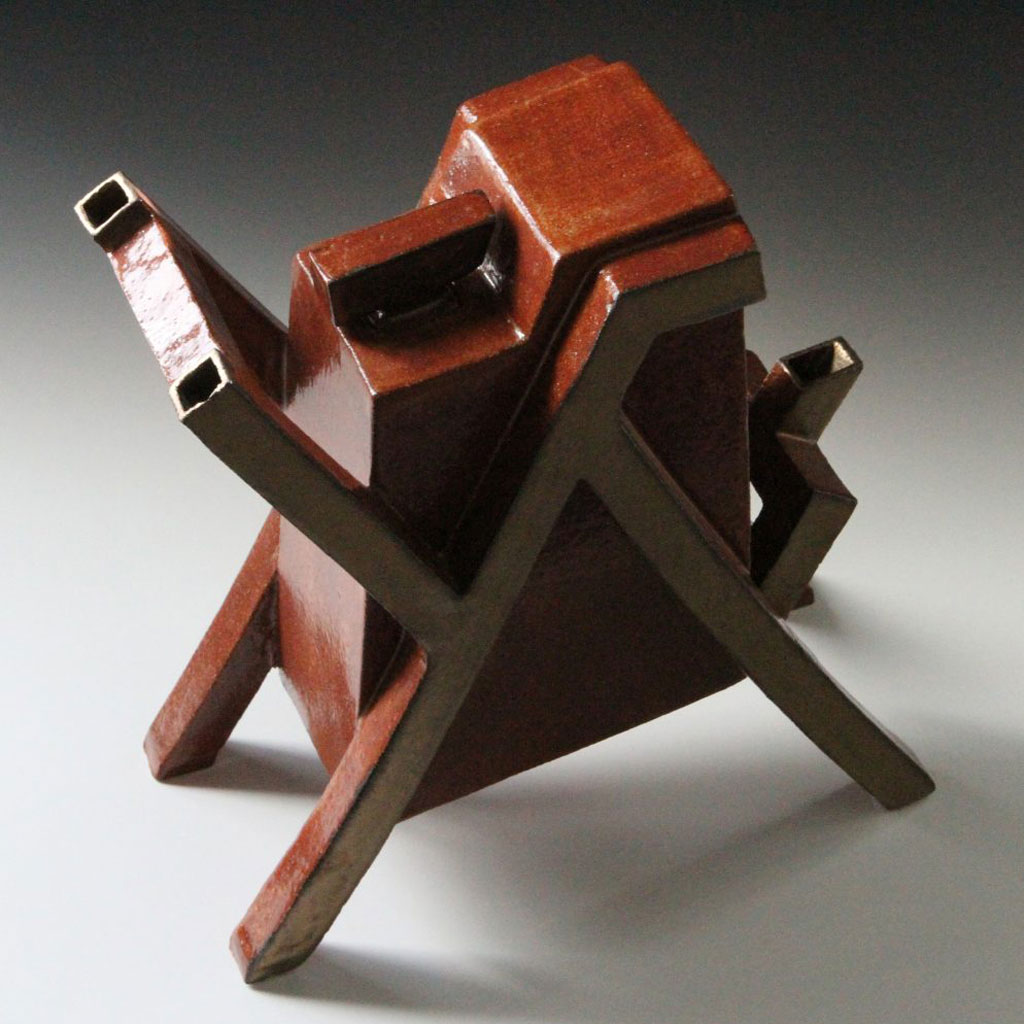 "The judge is well renown … a professor of ceramics at the University of Nebraska with thirty-plus years of experience and largely a traditionalist," Nebel said. "This is a beautiful piece but not traditional … intensive detail … exceptional craftsmanship. Very clever in how the legs are integrated into the body, handle and spout. It grabs the viewers' attention, draws them in and compels them to handle the object. Everything just worked."
Nebel consistently challenges his seniors to experiment with a full array of construction and glazing techniques, ceramic materials and firing methods, featuring both historical and contemporary styles. He encourages students to explore how objects communicate, visually and tactilely, and to realize their personal potential and unearth the possibilities of artistic expression.
"The program climbs and that doesn't happen without our students embracing the opportunity, applying their talents and refusing to accept what's already been done before," Nebel said. "What I always appreciate is that these are not ceramic majors crafting to join elite university programs. But they respect the St. Thomas standard that we've set and they're determined to make a statement for themselves."
Nebel's leadership has created an environment where thinking three-dimensionally is an essential and empowering tool. He has proven adept at igniting the group's collective competitive nature which routinely produces award-winning results even though he readily admits that "we are not engineering entries with the intent to impress judges or give them what they hope to see. Our goal is creativity, individuals seizing ownership for a piece that is uniquely theirs."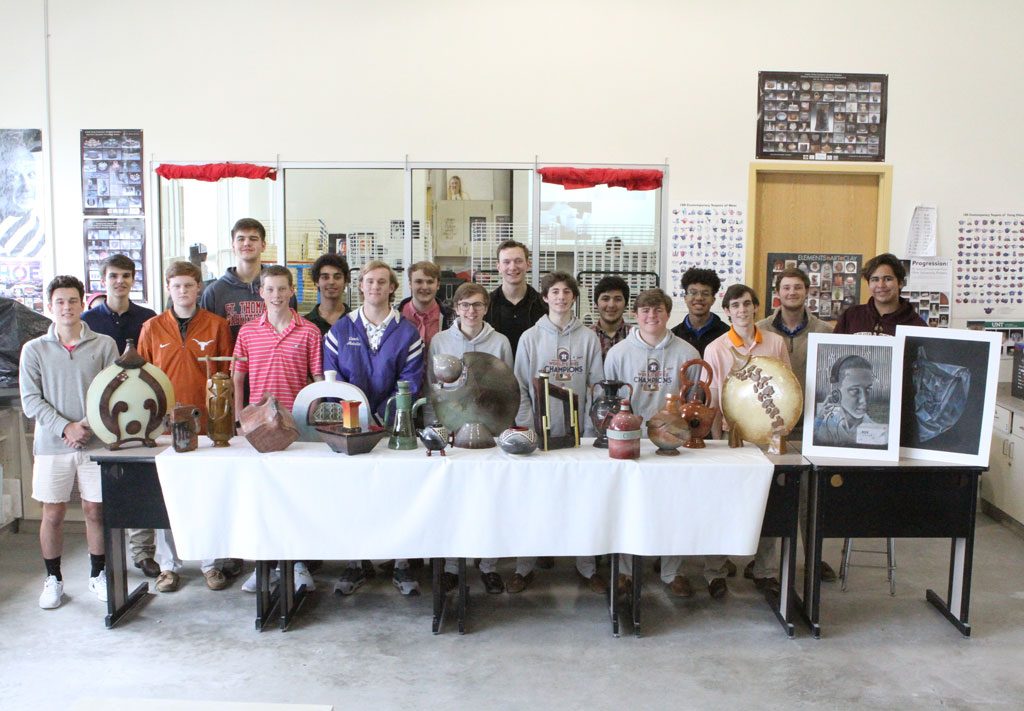 Previously in the academic year, Kapetanakis was part of the Gold Key rush that pushed the program to unprecedented heights at the 2018 National Scholastic Regional Art Competition. He and Nolan Pfeil '18 each claimed two such distinctions in a collaborative St. Thomas effort that claimed nine of the 12 Gold Keys advancing from the region to the national level.
In all a staggering 27 Eagles captured esteemed recognition from 29 entries judged at the competition, including 11 Silver Keys recipients.
"You see the commitment of others in the lab and that motivates you to match or exceed the efforts of others," Kapetanakis said. "We really drive each other to bring out the best in everyone."
Kapetanakis' best will be honored at Carnegie Hall in New York City along with other national Silver Medal, Gold Portfolio and Gold Medal selections.
Catholic. Basilian. Teaching Goodness, Discipline and Knowledge since 1900.