St. Thomas is proud to recognize Christian Groff '19 who has earned the prestigious rank of Eagle Scout through Troop 55, the highest achievement in the Boy Scouts of America.
Groff continues the distinguished legacy of Eagle scholars throughout generations who have reached this milestone accomplishment that has been and continues to be richly recognized throughout the United States.
Groff's exceptional commitment extends to his receiving the Bronze, Gold and Silver Eagle Palms, each representing the completion of five merit badges beyond the 21 required for the Eagle Scout rank, for a total of 37 badges, plus the Catholic Religious Emblems of Parvuli Dei, Ad Altare Dei, and Pope Pius XII.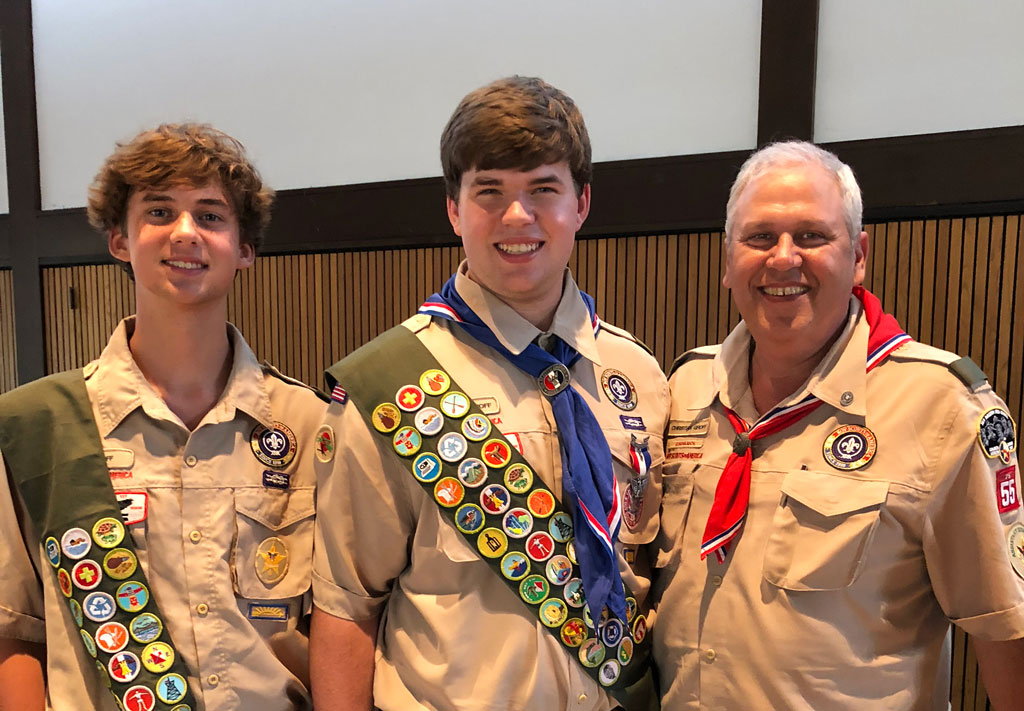 Originally founded in 1933 and sponsored by St. John the Divine, Troop 55 is the largest scouting group in the United States with more than 250 registered members (including Groff's younger brother John '20, both graduates of St. Vincent de Paul Catholic School). Dedicated leaders and volunteers have now mentored, trained and assisted 597 young men to achieve the rank of Eagle Scout.
Groff's distinguished scouting career will continue with Troop 55 as a volunteer, including serving as a junior troop leader for its summer program to Chile.
Catholic. Basilian. Teaching Goodness, Discipline and Knowledge since 1900.