Bright smiles, one and all! This is how I used to end my classes as students moved to the next part of their day. When I left the classroom for the Dean of Students office, I still hoped those leaving the office would leave, if not with a smile, then at least with a sense of being heard and respected. Although this did not always happen, the hope remained.
As the school year has begun, there is much to bring smiles to our faces. Camp Aquinas set a positive and strong tone not only for the Class of 2022, but for the seniors and faculty as well. Our new STEM labs will soon be completed. We smiled through tears remembering stories of Joe Little. Our football team is fighting hard and Cross Country is poised for another strong season. The drama program is putting in hard hours to bring Frankenstein to life in Cemo Auditorium. Our choir joined Duchesne in singing the National Anthem at the final regular season game at Minute Maid Park! Our Chess team is bringing home trophies!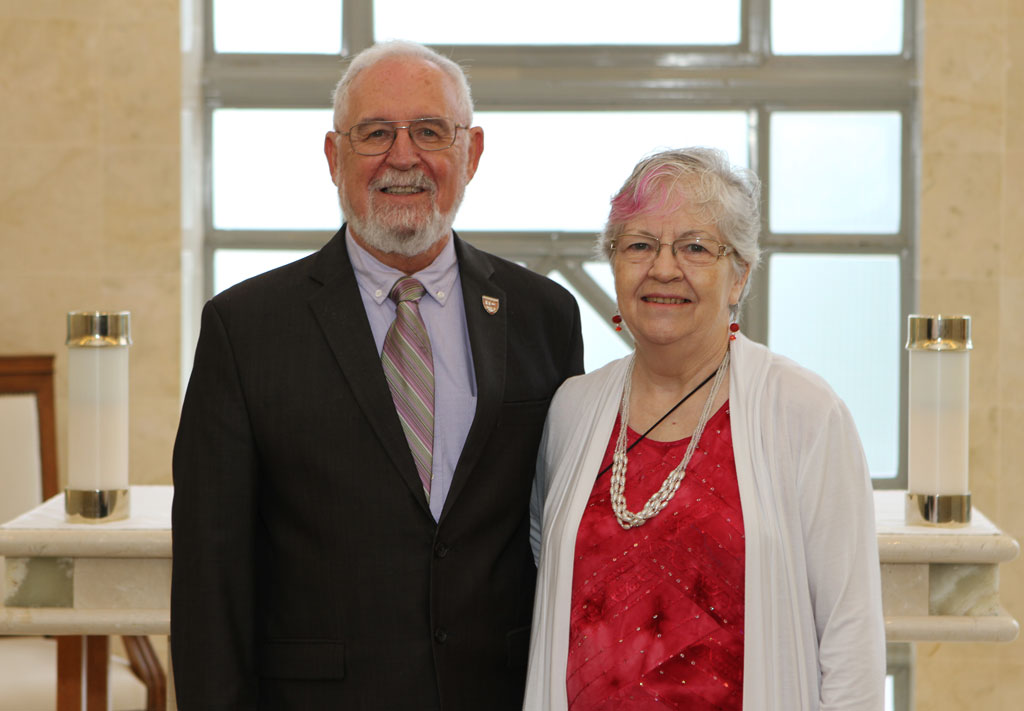 I even had the blessing of introducing my parents to the St. Thomas family!
And all the while our incredible academic life continues!
Yet, in the midst of these reasons for joy, the Church is struggling. After the release of the Pennsylvania Grand Jury Report, we see clearly the pain that has been caused in the name of the Church and the failure of leadership to protect the most vulnerable. I have read all 880 pages of the report and it is heartbreaking.
When I first applied to the formation program for the Basilian Fathers, I needed to complete a series of psychological tests. This has been required of applicants for over 30 years. Following the reports from Boston in 2002, religious communities and dioceses needed to establish better systems of reporting for victims as well as checks to ensure our places of work were safe places. At St. Thomas, all workers are required to complete Virtus training on child safety within the Archdiocese. In addition, all visitors are checked in and processed through our main office. The Basilian Fathers are accredited by "Praesidium," a third party, independent safe environment auditing organization. They have made site visits of all Basilian schools and have interviewed numerous administrators about safe environment procedures and policies.
As we look forward to Homecoming, Frankenstein, Mad About St.Thomas Gala, and more, we have many reasons to smile. Yet, we must also be serious about the safe environment we create to ensure the health and well-being of our entire community.
As this year progresses, we ask God would allow our work to be joyful and positive. We ask our community would remain safe and strong. We pray for Goodness, Discipline, and Knowledge!
Bright smiles, one and all!
Fr. Jim Murphy, CSB