Adam Massiatte has been named head baseball coach and assistant athletic director at St. Thomas, Athletic Director Mike Netzel announced October 3.
"Adam's vision and plan to maintain our championship standards separated him from a very strong pool of candidates," Netzel says. "He's been extremely successful at every step of his career. He has deep roots and baseball connections throughout the city and state. Most importantly he embraces the standards that are important to our school, and owns a passion for developing student-athletes in all aspects of life."
Massiatte values his new position as a "tremendous opportunity to unite with an outstanding administration and institution with a first-class athletic department. The St. Thomas reputation speaks for itself. I welcome the chance to participate in a great tradition."
Massiatte says his coaching philosophy centers on "each player bringing an arsenal that will contribute to the team … arm, bat, speed, dugout presence … everyone has a strength. We want that person to shine but with a mental toughness that the team always comes first. Championship contenders enjoy their time together, will challenge each other, accept the process to improve every day and grasp the roles required to unify as a group."
Netzel first became involved with Massiatte on the select ball circuit more than a decade ago and was immediately impressed "with the depth and maturity of his coaching. He's continued to grow through his own professional advancement, from running a game, running a practice, running a program. And Adam is a grinder. He absolutely believes everyone involved has to invest the time to achieve the goals."
Netzel also sees in Massiatte "a dynamic personality who can create a buzz. He'll have an engaging presence when involved with parents, our former players and alumni. He's a proud product of Catholic education since first grade and can be extremely effective in our school's outreach efforts. I couldn't be more excited in the total package Adam brings to St. Thomas."
The new leader of Eagle Baseball is a familiar face and one-time challenging foe whose most meaningful triumphs came at the expense of the elite program he now fronts.
Massiatte first competed against the Eagles as a two-time All-State catcher at St. Pius X. Then, at age 23, he became one of the youngest head coaches in Texas high school baseball when he was hired at Lutheran North. Two years later he took over the program at his alma mater in 2008.
His teams captured state titles in 2009 and again in 2012 when the Panthers denied the two-time defending champion Eagles 4-0 in the title game.  The following year in a state semifinal showdown Massiatte orchestrated another dose of eliminated for St. Thomas behind the commanding pitching of Kohl Stewart (who weeks later was selected fourth overall by the Minnesota Twins in the MLB amateur draft and eventually banked a $4.5 million signing bonus).
"Those were fierce competitions with each side having the utmost respect for the other," Massiatte says. "I understand the demands of being a St. Thomas Eagle.  It's an honor to have this position.  It's going to hold a lot of responsibility, and I'm ready to accept that."
Massiatte guided St. Pius to six state semifinals in a seven-season stretch before accepting a staff position at Angelina College in Lufkin. He returns to the TAPPS baseball ranks from a brief stint assisting Michael Robertson at SWAC power Texas Southern.
"The college experience has enhanced my coaching and broadens my perspective," Massiatte says. "I believe that will pay dividends in how I relate to our student-athletes. Certainly, I can share the real world nature of the next level and the realistic expectations needed to face that challenge. Oftentimes there's a fight through adversity before resilience is rewarded. But that's life."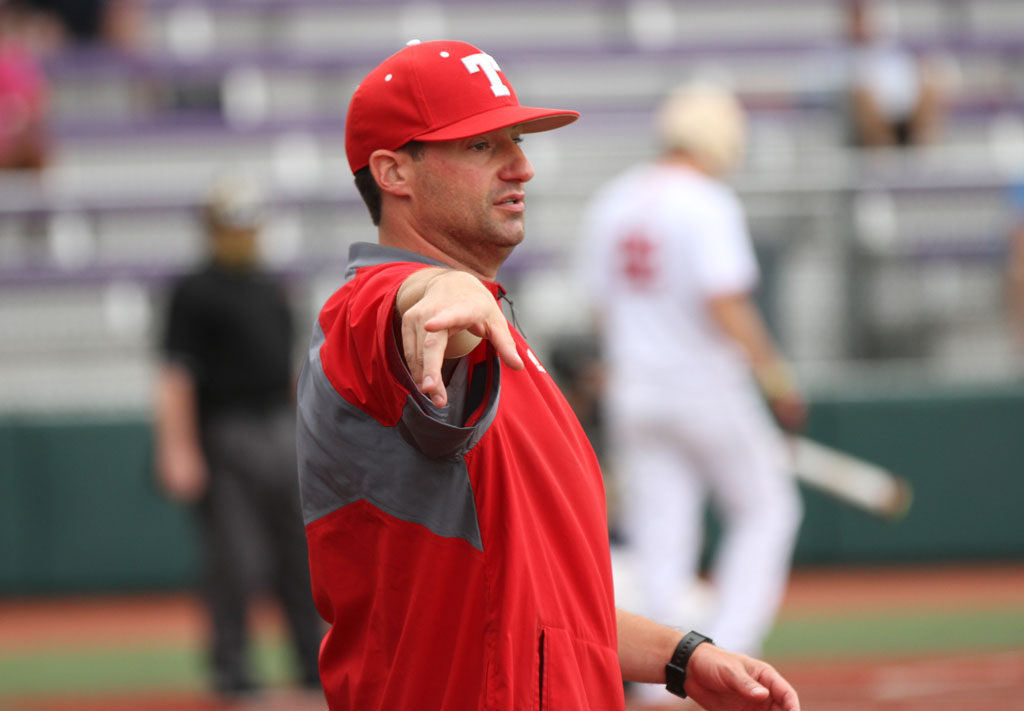 Massiatte replaces Ryan Lousteau who resigned after a distinguished decade contributing to Eagle Baseball. In five years as head coach, he secured the 23rd and 24th state championships in the program's illustrious history while posting a remarkable 90-20-1 record from 2016-18.
Lousteau was promoted to the head coaching position after serving as a chief assistant to Astros icon and 2015 Hall of Fame inductee Craig Biggio from 2009-13, a string that included four consecutive state tournaments, three straight championship games, and titles in 2010-11.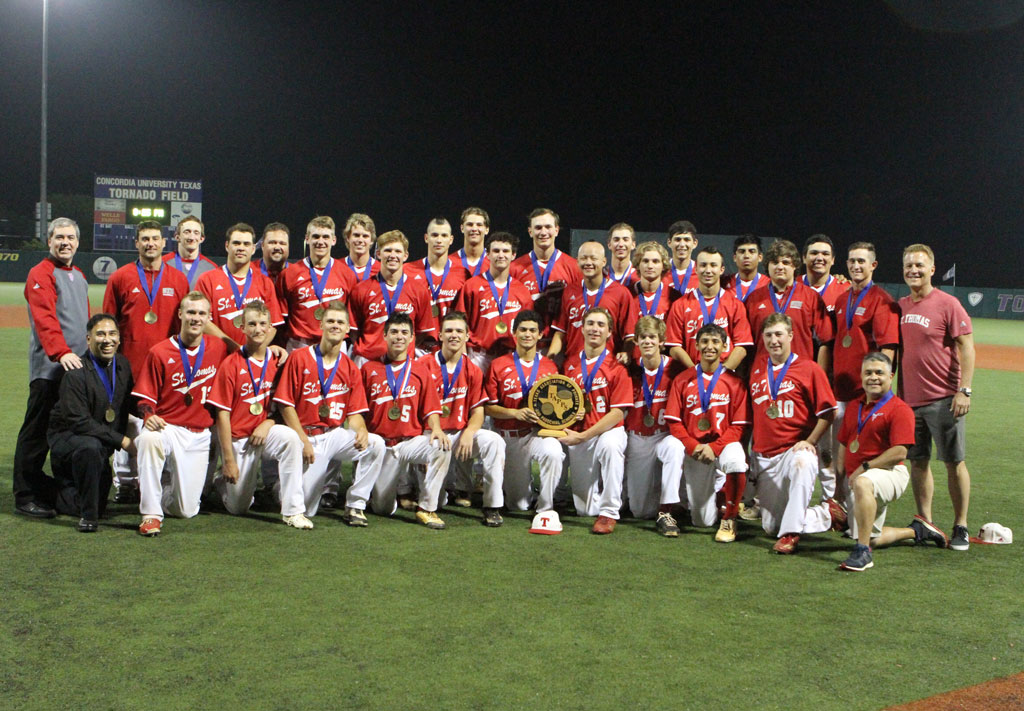 Massiatte is confident he can further the legacy of a program that has now advanced to the state tournament eight times in nine years and 14 times since 2001. During that emphatic period of excellence, Eagle Baseball claimed eight state titles, including back-to-back crowns in 2007-08 and 2010-11, plus 2014 and '17 with three additional state championship finals.
"I told the team during our first meeting that I didn't come here to change a lot," Massiatte says. "The players will be the priority. We will emphasize skill development to mold a well-rounded and versatile roster. Some refer to baseball as a game of failure. We will look at this as a game of opportunity. There will be no alibis, no excuses. Work hard is a given and all will be earned."
Massiatte inherits a solid core of returning talent that includes All-State pitcher Josh Wolf '19 (verbal Texas A&M) and outfielder Brody Logsdon '19 (verbal Sam Houston State).
In addition to leading Eagle Baseball, Massiatte will work in tandem with Netzel within Eagle Athletics on a variety of tiers involving state association protocols, supervisory support, managing events and budgeting.
After his award-winning playing career at St. Pius, Massiatte continued at Blinn College (2002-03) and Louisiana Lafayette (2004-05). He and his wife Gina have three children – 10-year-old daughter Avery and two sons, seven-year-old Addison and 18-month-old Athen.
Eagle Fight Never Dies!