St. Thomas is proud to recognize our latest membership into the acclaimed STH Chapter of the National Honor Society.  The distinction was achieved through a selection process based upon exemplary scholarship, enthusiastic service, steadfast leadership and uncompromising character – qualities associated with the NHS since its founding in 1921.
The nation's premier organization established to identify and encourage outstanding high school achievement also celebrates characteristics essential to citizens in a democracy.
Participation is both prestigious and a responsibility, with selected students expected to continue to reflect the NHS core standards, as well as serve the school and their fellow students as academic leaders, role models and tutors.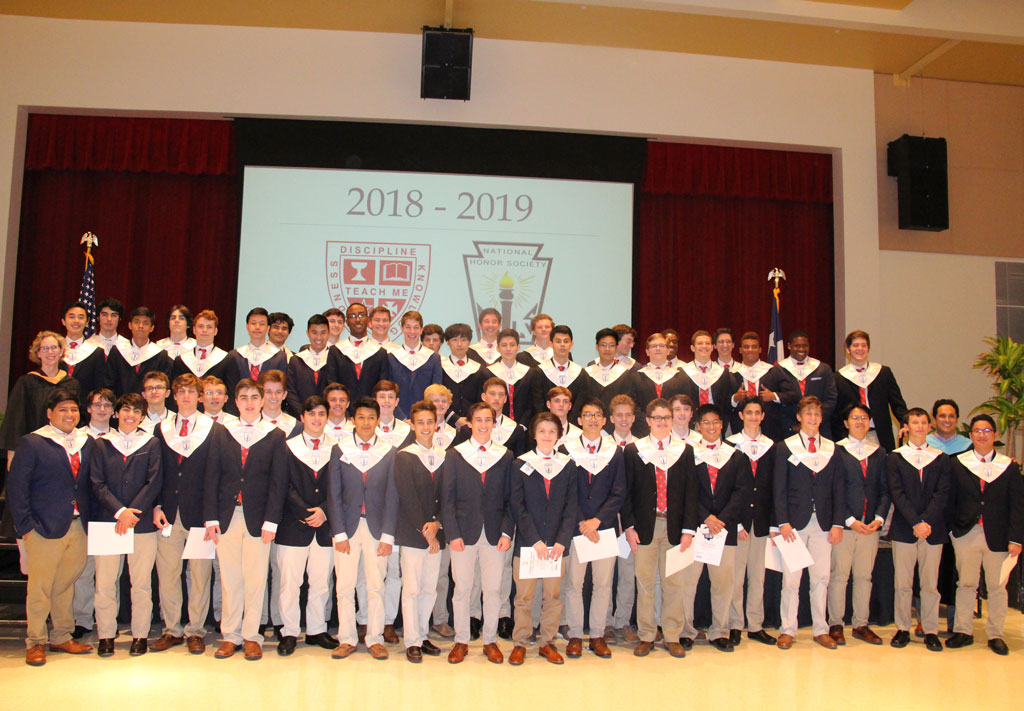 "All in the St. Thomas campus community salute our champion scholars for their resolute efforts toward excellence," said Principal Aaron Dominguez '96, Ph.D.  "They model the power of resilient work and embody the Basilian values of goodness, discipline and knowledge. As they continue their college preparatory experience and spiritual journeys, I encourage them to embrace the joy of inspiring others to realize their owns dreams."
St. Thomas NHS officers for the 2018-19 academic year guided by Chapter Advisor Laura Thornton include president Tuscan Savarino '19, vice-president Joseph Chavez '19, treasurer Armando Amador '19, secretary Kellin McGowan '19 and parliamentarian Ben Bludau '19.
The 29 new members for the 2018-19 academic year include …
Martin Beirne '20, Aidan Brelinsky '20, Alec Burbridge '20 and Trent Butler '20

Nicholas Chandler '20

Grayson Drinkard '20 and Adam Dunn '20

John Gardner '20

Daniel Jones '20

Zachary Kroencke '20

Jacob Lara '19, Jonathan Lay '20 and Nathan Lee '20

Seth Macias '19, Grant McCoy '20, Ryan Mercado '20 and Cameron Mills '19

Jordan Navarijo '20, Jean-Paul Nguyen '20

Plato Pappas '20, Kien Phan '20, Nico Pivnik '19 and Nicolas Prodoehl '20

Anthony Schlak '20 and William Sterner '20

Camden Thomas '20, Cooper Thomas '20 and Michael Tran '20

Charles White '20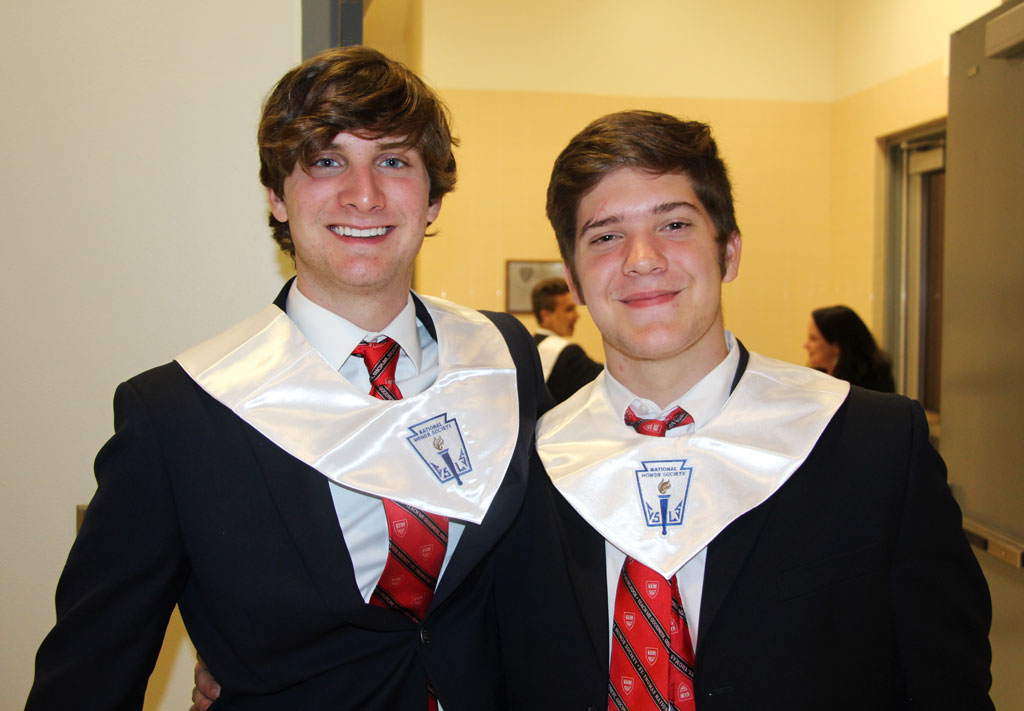 These commendable students join their fellow Eagles who had previously demonstrated the ability to excel, serve, lead and succeed with a genuine quest for challenge and accomplishment …
Jarrod Brown '19 and Nathan Bryant '19

Cole Carrabba '19

Seth Deitz '19

Hunter Henderson '19 and Ben Huggins '19

Alexander Jacobs '19

Gabriel Lenz '19

Josh Madden '19, Theodore Mai '19, Connor McGovern '19, Tyler McStravick '19 and Brendan Murray '19

Francisco Narro '19

Matthew O'Connor '19 and Clement Ong '19

Je Yoon Park '19 and Andrew Phan '19

Carson Rau '19

Thomas Snow '19 and Angel Sosa-Yanez '19

Juan Vazquez '19

Maxwell Voltz '19

Ian Wheeler '19
Catholic. Basilian. Teaching Goodness, Discipline and Knowledge since 1900.