Rare is that opportunity when individuals are positioned to carve a select slice of history. In 2015, Dona and Al Clay '61 seized such a moment.
Not for singular acclaim and appeal to vanity but to transform the St. Thomas campus environment and fortify the institution's future.
Dona and Al had long advocated for the institution's growing needs and furthering its objectives. Then, three years ago, the two assured lasting distinction with the largest leadership gift in the school's 118-year chronicle, donating $10 million to the 4500Forever capital campaign. The unprecedented philanthropy is advancing the St. Thomas academic enterprise and impacting the essential areas that matter most to the Eagle community.
A lasting gift that extends beyond a lifetime.
On November 3, St. Thomas salutes Dona and Al during the 2018 Mad About St. Thomas Auction & Gala for their steadfast support and embodying the genuine spirit of Clay's beloved alma mater. Their unmitigated optimism and relentless commitment redefined what's possible, proving there is nothing that can be denied.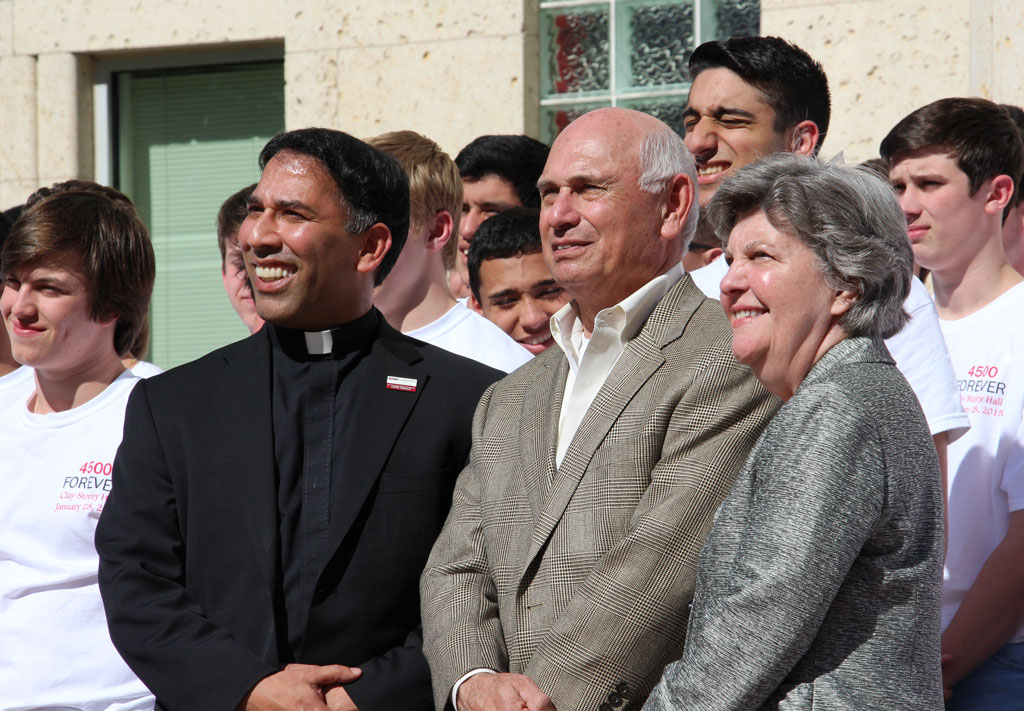 The galvanizing efforts of Dona and Al promise to have a profound influence for generations on student life, faculty and academic performance, and life-changing opportunities. The naming of Clay-Storey Hall on the St. Thomas main campus recognized both Clay and then-president Fr. Kevin Storey, CSB, two visionaries who boldly stepped out to help give rise to an extraordinary period in St. Thomas history.
At the time of the Clay's remarkable contribution, Al said "there comes a time when you have to look inside yourself and ask, 'Why am I on this earth? Why am I accomplishing all that I have?' And the reason is that God has smiled on my life with Dona and on our business. We have to pay that forward."
And the dreams of Dona and Al are that 10, 20 and 50 years from now, the ultimate beneficiaries from their capital gift will have gone on to become engineers, doctors and lawyers, public officials and policy makers, entrepreneurs and visionaries. And those graduates leading advancements in business, technology and social justice would then return to campus to share with current students how the St. Thomas experience enabled them to capitalize on their exceptional promise.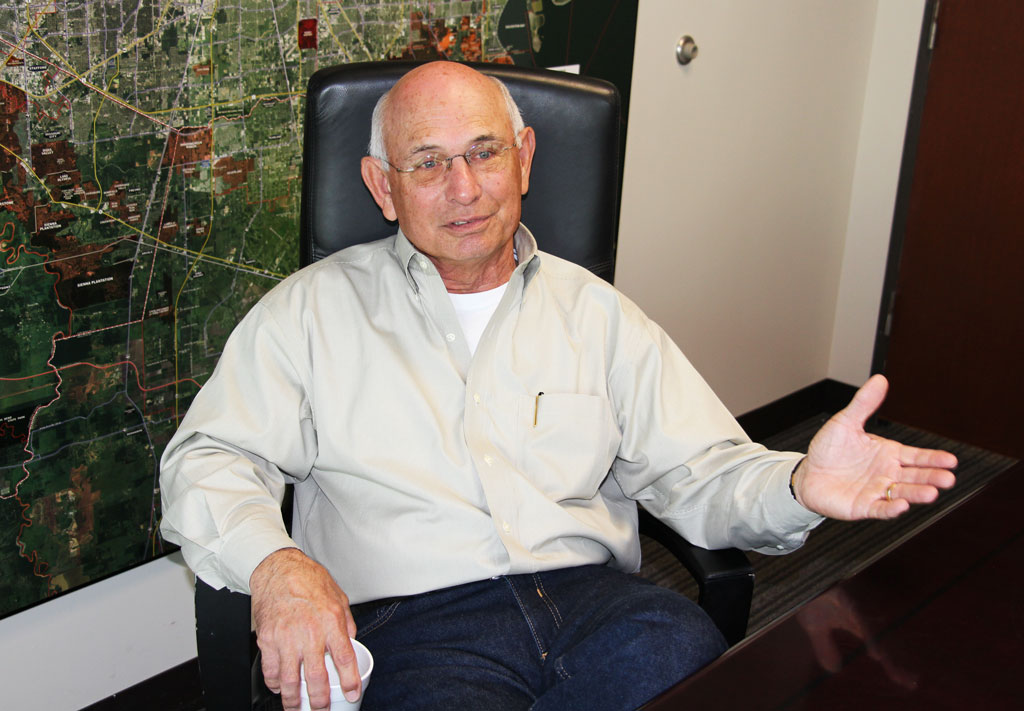 Clay's enduring relationship with St. Thomas took root as a student more than a half-century ago. He then graduated from Texas A&M in 1965 with an accounting degree and followed with a Masters of Business Administration from the University of Texas. He was a certified public accountant and active in mortgage brokerage in Houston until founding Clay Development & Construction with his son Robert in 1998. The two helped pioneer the re-emergence of the city's real estate development business.
In February 2013 the company's spiking success was described as "expertise and dedication with a willingness to take risk" mixed with "careful attention to detail while enhancing relationships." In short, "educated talent combined with hard work and an amazing ability to look into the future."
The absolute qualities Al Clay has utilized to help drive St. Thomas' distinction and bolster its reputation in Catholic college preparatory education.
Clay was preceded at St. Thomas by his grandfather, Albert Sr., and his father, Albert Jr. In May 2014 Clay delivered the keynote address at the commencement exercises for the Class of 2014, nearly 53 years to the day of his own graduation. "One of the greatest honors I've ever had. It's right there with giving $10 million. I really believe that."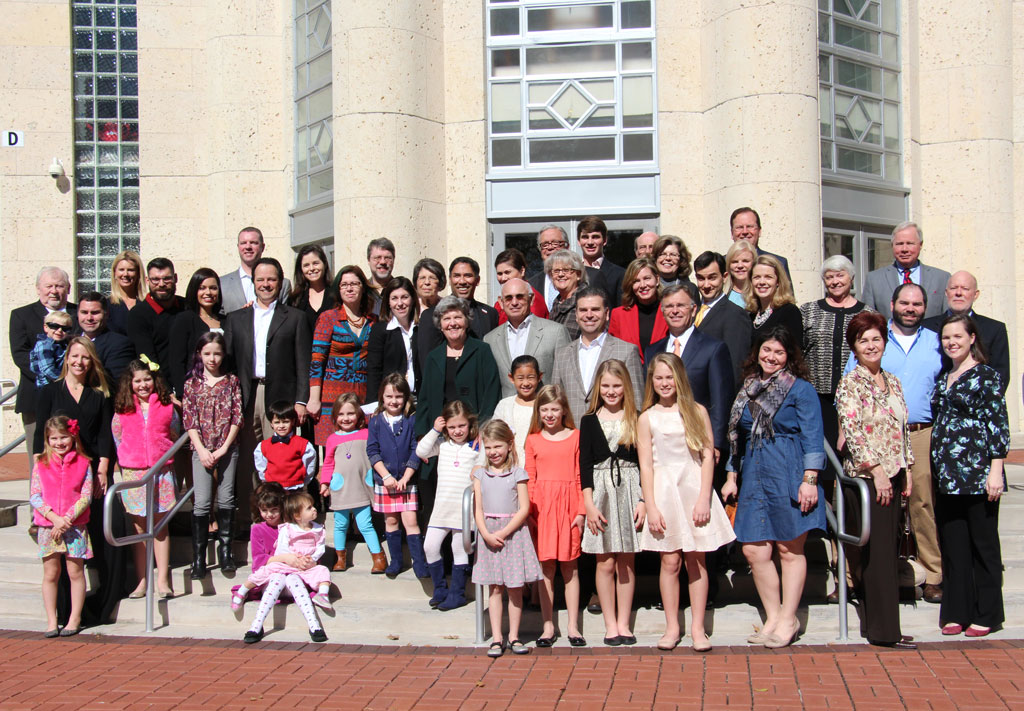 And through unabashed belief in St. Thomas, the Clays energized St. Thomas into a great leap forward with an authenticity that is undeniable and emanates from the same compass used to navigate their lives.
One they perpetually hope points toward good.
[CLICK HERE for Auction & Gala underwriting opportunities and CLICK HERE for ticket purchases]
Catholic. Basilian. Teaching Goodness, Discipline and Knowledge since 1900.