I have discovered February to be routinely the craziest month on our academic calendar. And at the very same time,  St. Thomas at its absolute very best!
Every single crevice and corner of our campus community is alive seeping with activity.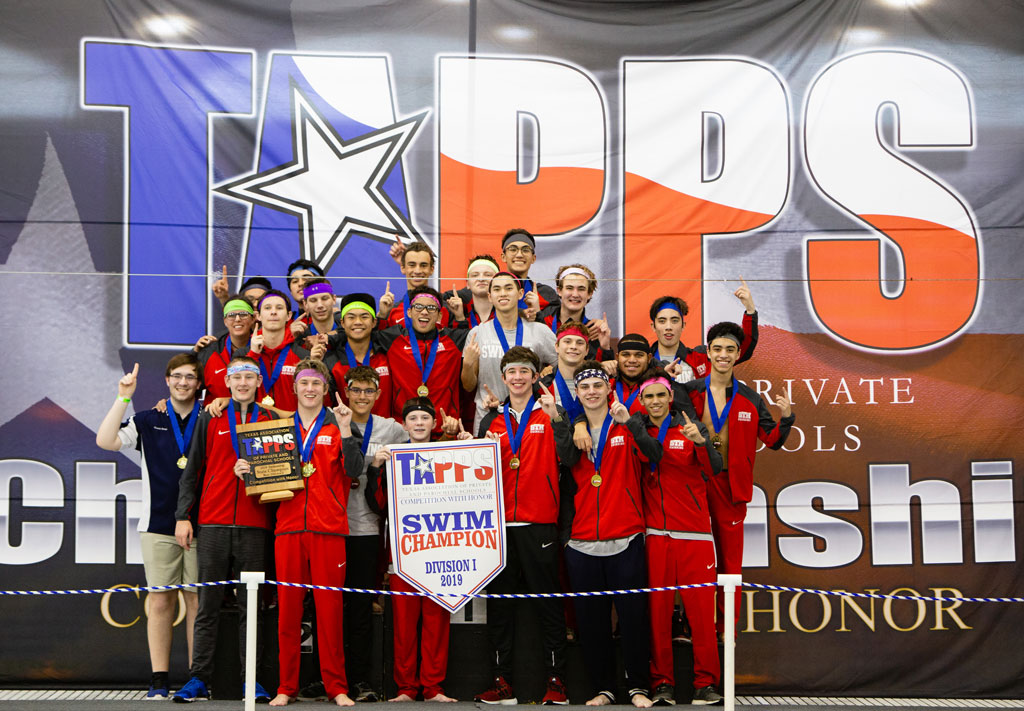 Winter sports are in the championship chase and the scent of success fills the air. Spring sports are beginning practices and reminding us that the seasonal change is fast approaching despite some intermittent cold temperatures we are enduring.
Dan Green and Josh Wilson are diligently preparing our acclaim theatrical artists. Their due diligence of daily rehearsals for the spring production of Guys and Dolls promises to showcase their collectively talents and bring audiences to their feet.
Many students and supporters are participating in Steps for Students raising valuable dollars for Catholic Schools in our Archdiocese.
Our Chess Club, Speech and Debate performers, TAPPS academic teams, and more are engaged in their pursuits while representing goodness, discipline and knowledge throughout Texas.
More and more seniors are finalizing decisions relating to their university and college choices, our Uncompromising Academics making better students of us all.
And all our scholars are driven to produce another revved up Round-Up sales record for raffle tickets, dedicating their collective efforts to ensure future Eagles will share in the legacy of our Uncommon Brotherhood moving St. Thomas ever forward.
February may be the shortest month on the calendar, but nowhere are those days embraced with more purpose than at St. Thomas.
Enjoy a great month and bright smiles!
Fr. Jim Murphy, CSB
St. Thomas President