Shane Williams '19 collected valuable second and third-place individual finishes and anchored two dramatic relay victories including the title-clinching final event as Eagle Swimming seized the TAPPS Division I state swimming championship – the program's first-ever state crown in the second season with head coach Donna Skorupinski.
St. Thomas set the tone for history early as Williams (school record 21.98) tag-teamed with Gabriel Lenz '19 (22.39) for a 2-4 result in the 50 yard freestyle and later paired with Sebastian Ortiz '20 (51.02) for 3-6 in 100 free.
In the first of two tight-tick relay wins, Williams contributed the anchor kick in the 200 free with Ortiz, Dylan Michaels '21 and Lenz (school record 1:29.31) to out-touch perennial powerhouse El Paso Cathedral at the wall by less than a second.
The final stage was then set for Williams who responded with the most clutch swim of his celebrated Eagle career. He followed Ortiz, Michaels and Lenz to claim the 400 freestyle relay by less than two seconds in an Eagle record 3:17.07 again edging past Cathedral for the win.
And the title.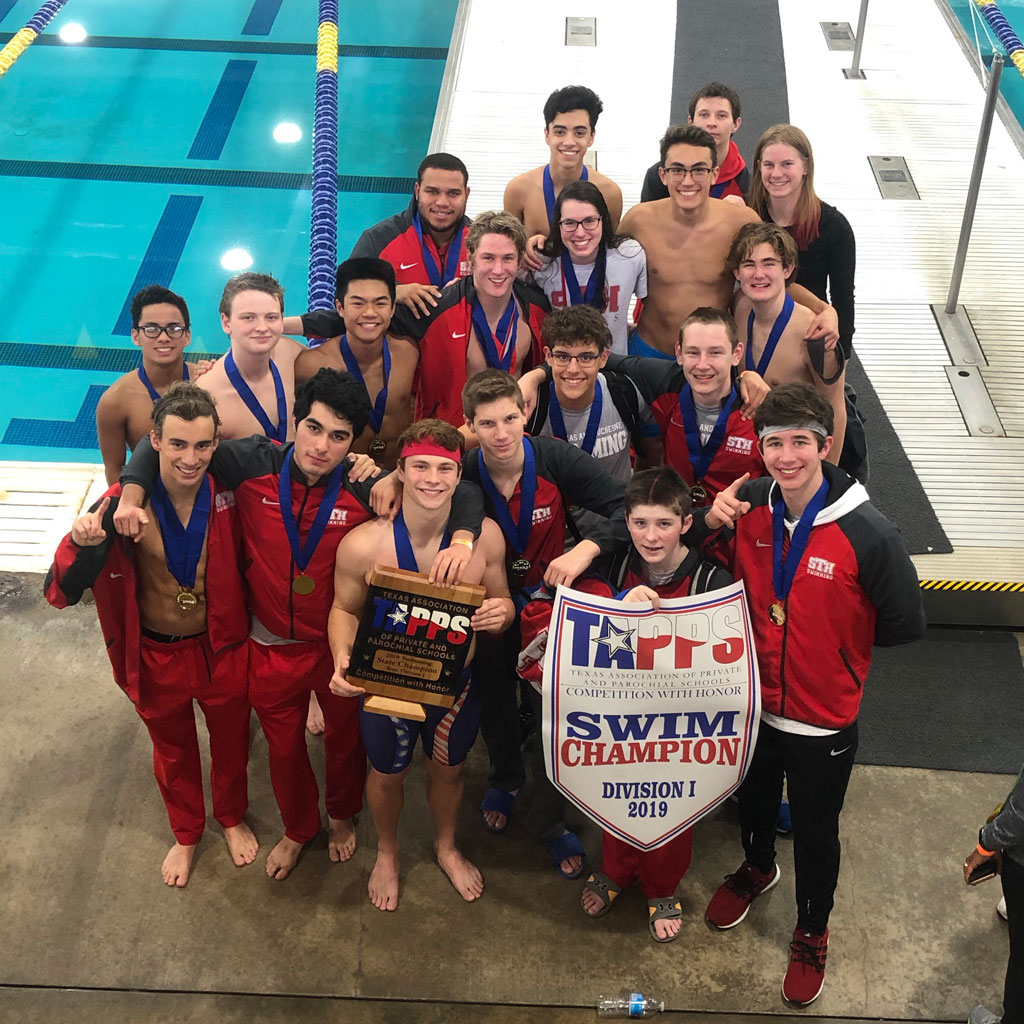 Fueled by the scorching relay results the Eagles racked 291 points and denied Cathedral (283) the state crown for the first time since 1990. St. Thomas also outpaced Plano St. John XXIII (203), Awty International (181), The Village School (174), San Antonio Antonian College Preparatory (145) and Dallas Bishop Lynch Dallas Bishop Lynch (138).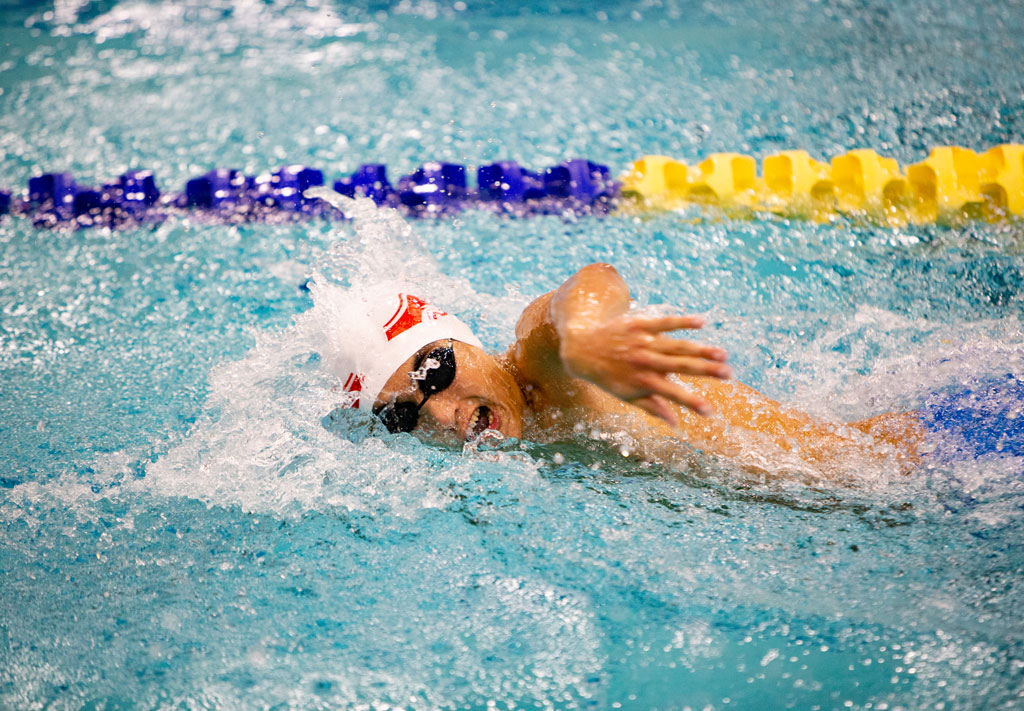 The versatile Eagles leveraged superior depth throughout the competition at the Mansfield ISD Natatorium.
Hunter Nguyen '12 teamed with Josh McLean '22, Patrick Pham '21 and Carrick Brogan '22 to take fourth in the 200 medley relay.
Michaels swam fourth in the 500 yard free (5:06.24) and sixth (1:50.80) behind Ortiz's third (1:50.08) in the 200 free. Lenz packed more points with a fifth in the 100 butterfly ( 54.96).
Other notable results include …
McLean 11th (2:12.78) in the 200 individual medley
Nguyen 10th (23.91) and Brogan 13th (24.29) in the 50 freestyle
Nguyen 8th (1:05.57), Griffin Gregory 9th (1:05.86) and McLean 14th (1:08.15) in the 100 breaststroke
Patrick 13 Greaney '21 13th (59.58) and Pham 14th (1:00.70) in the 100 butterfly
Pham 14th (1:03.20) in the 100 backstroke
Ethan Armenta '20 11th (5:31.56), Isaac Wolf '20 14th (5:42.54) and Aiden Brelinsky '20 15th (5:53.28) in the 500 freestyle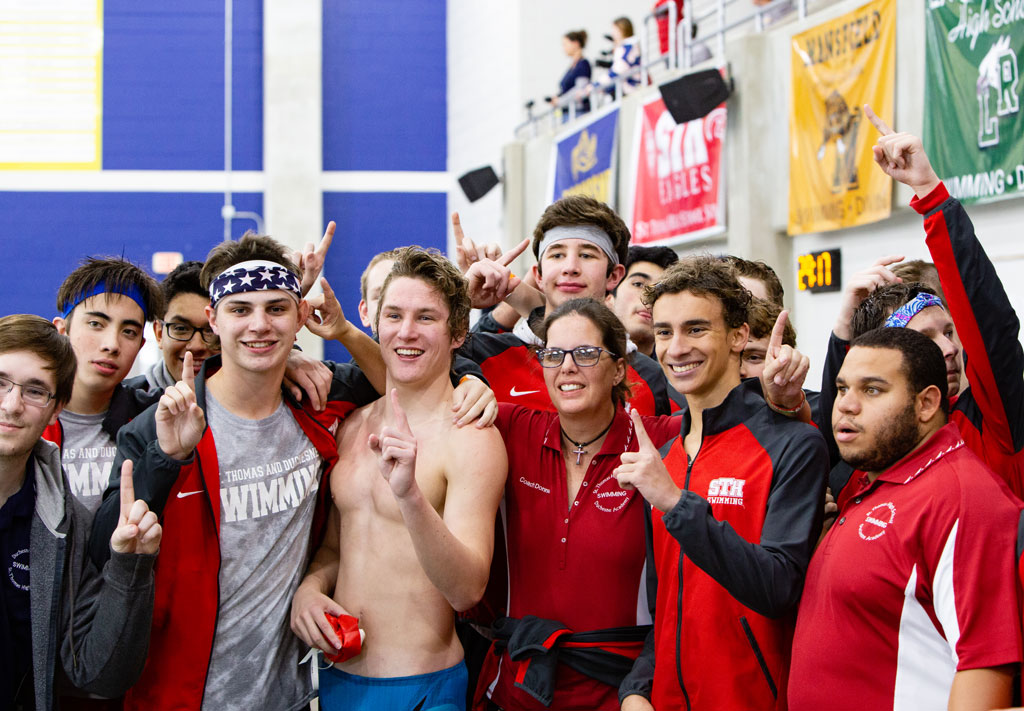 The 102nd state championship in the rich history of Eagle Athletics comes as Eagle Swimming continues its recent surge of success. In 2018 St. Thomas posted a convincing second-place finish at TAPPS State matching the program's previous best-ever showing.
Eagle Fight Never Dies!