Anderson Kopp '19 poured in 28 points while brother Maddox '21 added 10 and Elijah Elliott '20 bounced for 12 more as Eagle Basketball defeated San Antonio Central Catholic 74-62 to launch its TAPPS 6A postseason.
The Eagles improve to 25-8 with their 10th straight win and advance to face San Antonio Antonian College Prep (34-6) Saturday, February 23, 5:00 p.m. at Victoria St. Joseph's.
The Eagles extended a 34-24 halftime margin to as much as 21 points in the second half after a 21-6 run spilled into the third period.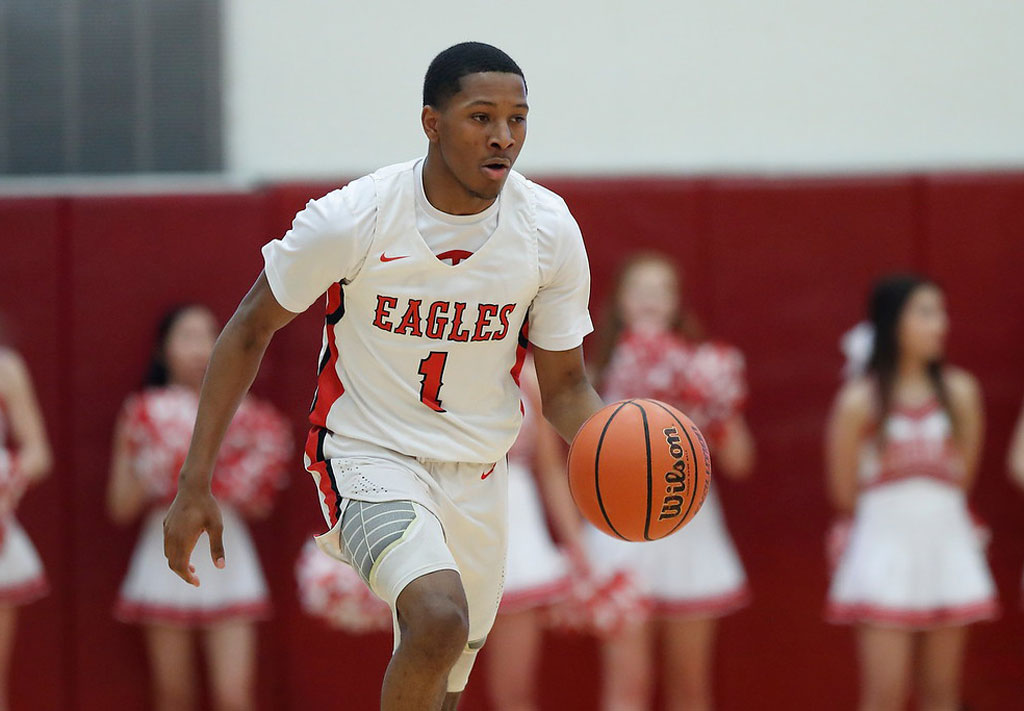 The surge ignited when Kopp went to the bench with his second personal foul less than three minutes before the break. Elliott worked a sweet left-to-right drive down the baseline to push the Eagles in front 28-21. Maddox Kopp and Dillon Lowe '21 followed with bombs from beyond the arc for their first double-digit advantage of the night.
Cael Boeckman '21 (10 points) drained another 3-pointer before Spencer Kryger '20 drilled a deep dagger from the left corner to beat the buzzer by a half tick ending the third stanza. The commanding 58-41 cushion rendered the final 12 minutes a mere formality.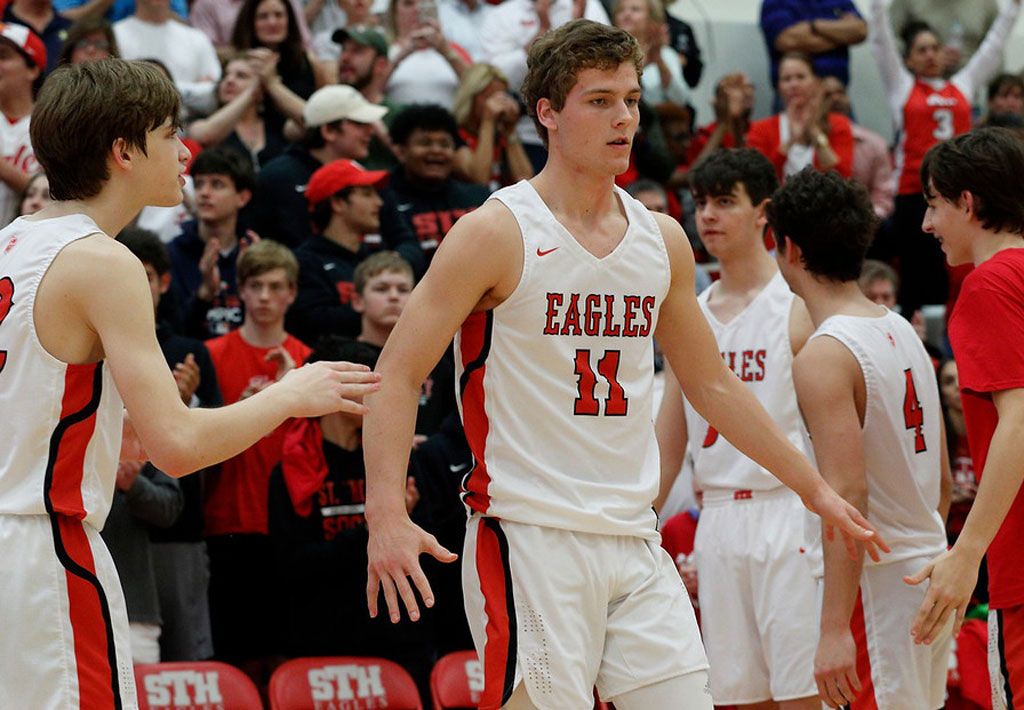 Kopp operated most of the night without his customary lethal outside touch. He made his impact as a sledgehammer on the offensive glass converting three second-chance opportunities in the first period into six consecutive free throws, all sandwiched around a swift backdoor cut and layup. Another assault on the offensive boards produced the bucket that put St. Thomas in front 19-18 minutes into the second period. He then converted coast-to-coast at the rim to complete his 14-point first half.
Eagle Fight Never Dies!