William Castillo '19, one of the most acclaimed scholar-artists in recent St. Thomas history, has been accepted to study studio art in the renown Steinhardt School at New York University.
"The opportunity to experience one of the great cities in the world and the rigors of the NYU curriculum is a dream come true," Castillo said. "The competition there to excel in the arts is intense and there is a proven plan to develop the artist. I was ecstatic when I received the (email) acceptance (in late March). My plan is to explore different mediums but specifically animation and digital graphics."
Castillo was attracted to the heart of the thriving New York City art world after taking part in an exhilarating one-month NYU summer program for high school students in 2018. Assistant principal Mary Criaco strongly encouraged Castillo to pursue the option and ultimately he was one of only 46 students enrolled into an intensive discipline that brought a wide diversity of participants.
"NYU wasn't really on my radar until last summer," Castillo said. "Without that exposure, I'm not sure I would have targeted the school. But I sampled the life of an NYU student and that absolutely told me there would be no better college destination. I lived in Founders Hall (located in the Union Square/East Village area). I was involved in printmaking, painting and video production. And it wasn't just learning enhanced techniques. There were discussions on art philosophy and history, plus field trips to galleries all over the city. The entire campus and facilities were made available. I mixed with students from Beijing, Ireland, France and throughout the United States."
Castillo then navigated the daunting process to secure a place in one of the most selective universities in the nation. For the first time in NYU history, the initial acceptance rate for students at the New York campus dipped to 19 percent in 2018.  His application included award-winning credentials, national recognition, an uber impressive portfolio and emphatic artist statements.  Castillo then utilized and leveraged a bonus element that no doubt provided a measurable impact.
"One of my letters of recommendation came from the Steinhardt's director," Castillo said. "He one of the instructors during the summer program and I was able to create that connection."
Castillo's rise to prominence is even more profound given his sparse artistic practice as recently as his sophomore academic year at St. Thomas.
A self-taught visual performer with only one fundamental course to his credit, Castillo was essentially operating off the grid. Yet he thrived on that feeling of urgency and excitement when the creative juices flowed and the urge to draw took command, not for prestige or profile, but simply for the sheer enjoyment.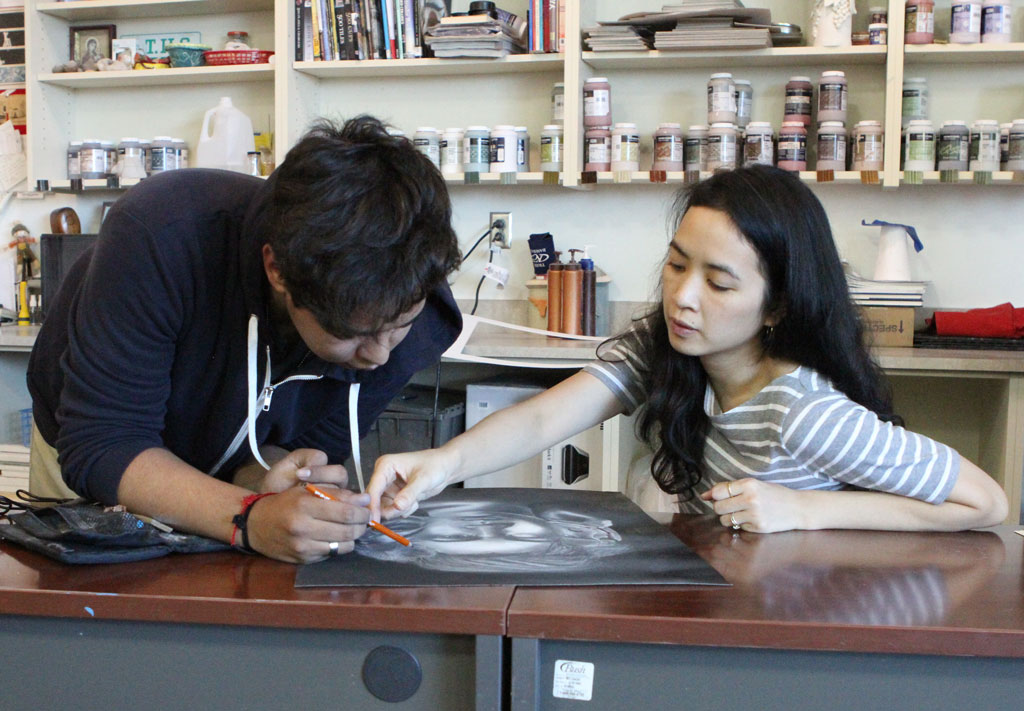 Once his raw talents were brought to the attention of fine arts dean Mike Nebel and instructor Chau Nguyen, the depth and scope of Castillo's natural range emerged with a willingness to push his skills into action. The expressive, gestural and technical aspects of his drawing soared, the results as jaw-dropping as they were daring.
"And I attribute that 100% to St. Thomas," Castillo said. "There has been so much acceptance and support for me to pursue my ambitions and be successful. I never imagined that all this was within my reach."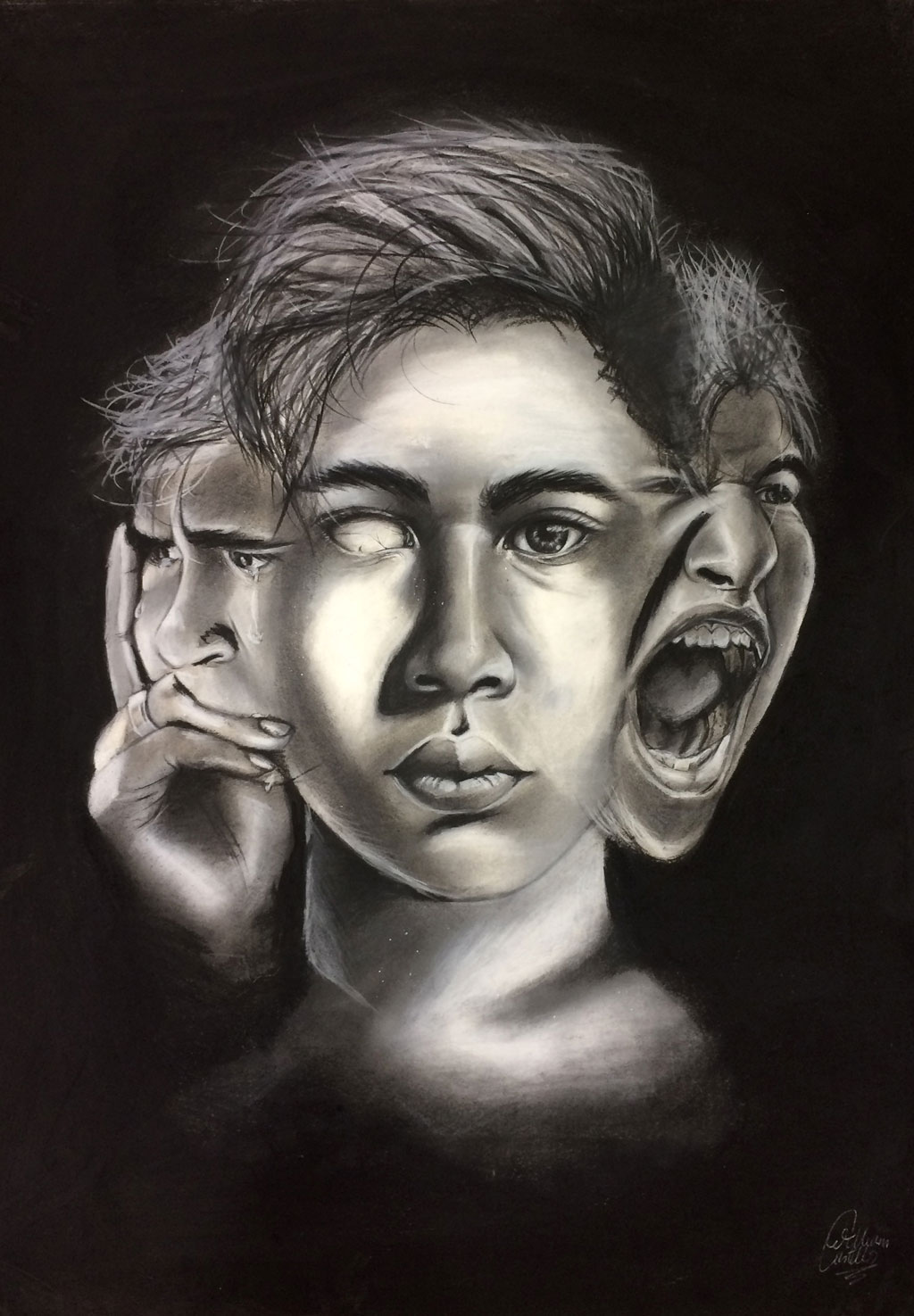 In 2017, Castillo became the first-ever Eagle to be honored with Gold Key distinction (above) in Drawing and Illustration in the prestigious National Scholastic Regional Art Competition, receiving one of only 80 Gold Keys awarded among more than 1,500 entries from private and public schools.
As a junior, Castillo collected two Silver Keys in that same category and then completed his career with Silver Key distinction in Digital Art for his compelling Frankenstein show card promoting the 2018 fall production staged by St. Thomas Drama.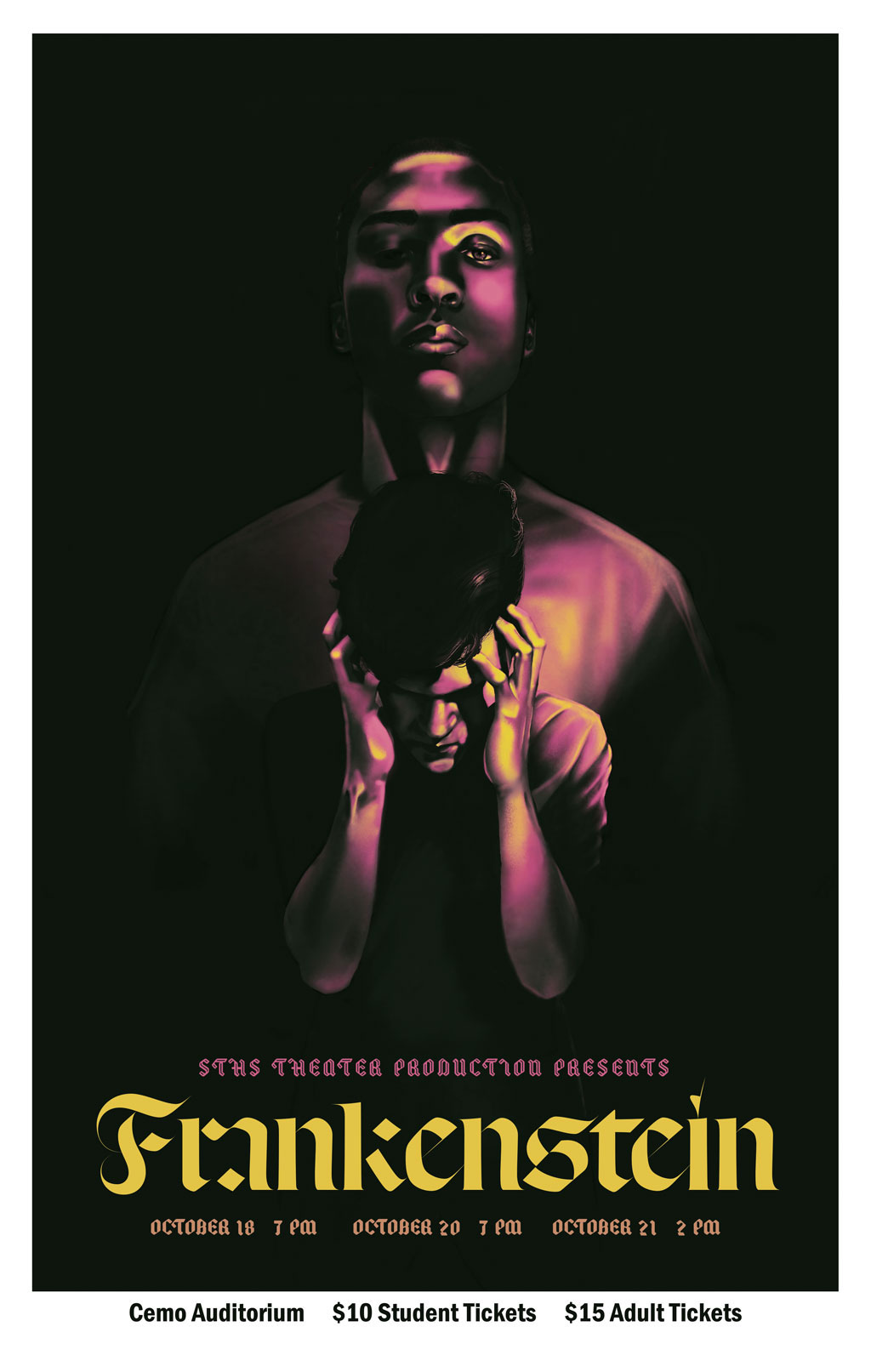 "Art had never been my passion … more like a hobby," Castillo recalls. "Math was always my preferred subject. I thought I would end up in accounting or working statistical analysis. But all that has changed and I'm so excited for what the future may bring."
Catholic. Basilian. Teaching Goodness, Discipline and Knowledge since 1900.