The St. Thomas Singers continued the program's strong reputation for acclaim by earning distinction at the Texas Private School Music Educators Association (TPSMEA) state competition.
The following soloists received 1st Division medals:
Dante Segura '19

Daniel Tran '19

Daniel Griggs '19

Isaiah Leal '19

Benito Moreno-Garza '21

Leo Wilson '21
The first ensemble of Leal, Moreno-Garza, Douglas Beirne '20, Charles Boutte '20, Hunter Cummins '21, Diego Guajardo '19,  Raphael Mamaradlo '21, John McCorkle '19, Leonardo Morales '21, Jhosua Pasuquin '21, Jorge Villalobos '21 and Bishop Yokubaitis '21 also received 1st Division recognition as did the second ensemble of Griggs, Segura, Tran, Wilson and Noah Mims '21.
The TPSMEA judges awarded 1st Division ratings to the choir in both the Concert and Sight-Reading portions of the contest that featured outstanding performances from soloists Mamaradlo and Jackson Phillips '20, as well as brilliant accompaniment by Moreno-Garza on recorder and Wilson on guitar and djembe.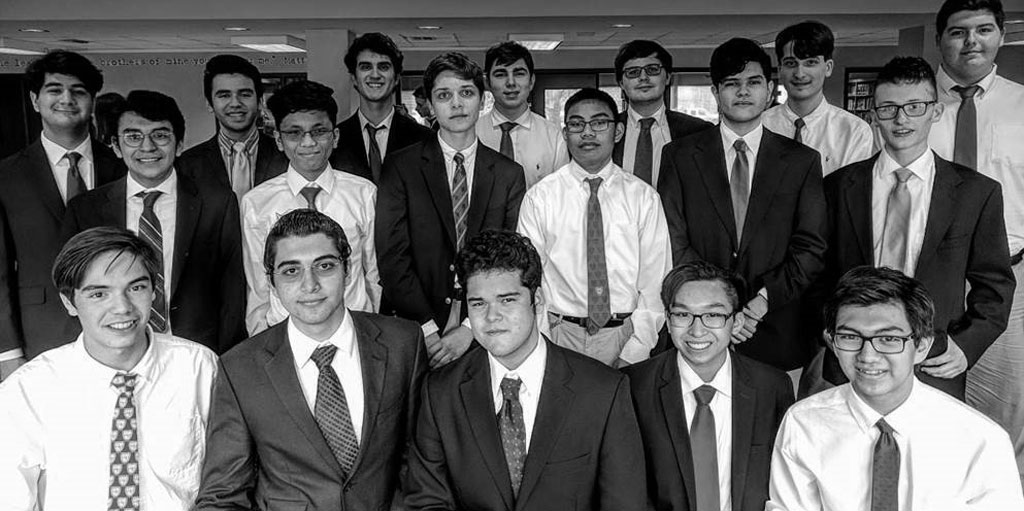 Previously the soloists and ensembles received medals for a rating of I (Superior) at the TPSMEA regional event.
TPSMEA was founded in 1992 and is an organization of more than 200 private school educators dedicated to promoting excellence in music education.
Catholic. Basilian. Teaching Goodness, Discipline and Knowledge since 1900.