Eagle Football will compete in an expanded district in the 2020-21 and 2021-22 academic years while three other St. Thomas programs will be largely unaffected by the TAPPS biennial realignment and reclassification.
St. Thomas is positioned in Division I District 2 football along with generational rival St. Pius X, Katy St. John XXIII, Tomball Concordia Lutheran, and three San Antonio schools – Antonian College Prep, Central Catholic, and St. Anthony Catholic.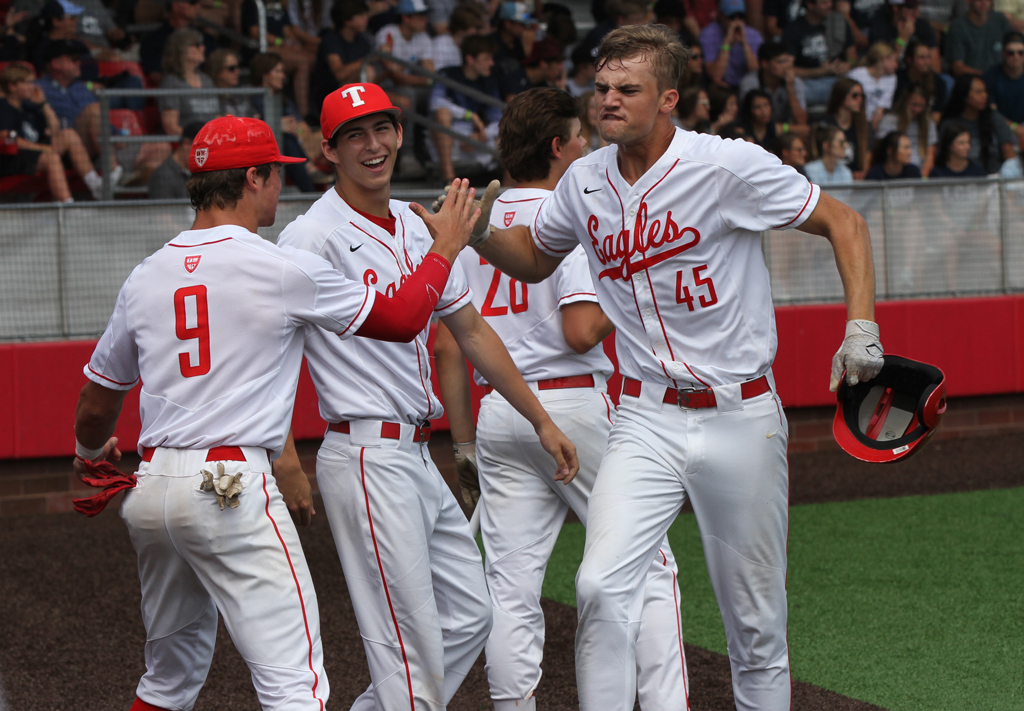 Eagle Baseball remains in District 4 with St Pius X, St. John XXIII, TCL, and Beaumont Monsignor Kelly Catholic.  Eagle Basketball and Eagle Soccer will face the same lineup plus with The Village School.
Sixteen schools are slotted into the top classification for football with District I featuring eight representatives from the Dallas-Fort Worth Metroplex plus Midland Christian. The notable exception is defending state champion Dallas Bishop Dunne which dropped to Division II football and Class 5A for other sports.
A north Texas team has recently dominated Division I football capturing 11 straight championships and 15 of the previous 17 with Fort Worth Nolan Catholic staking seven titles (2004-05, 2008-09, 2011-13), Plano Prestonwood Christian three (2010, 2015, 2017), Bishop Dunne two (2014, 2018), and Dallas Bishop Lynch three (2002-03, 2016).
The changes effective for next the upcoming two-year cycle:
TAPPS DIVISION I FOOTBALL
District 2
Eagle Football
Katy St. John XXIII
San Antonio Antonian College Prep
San Antonio Central Catholic
San Antonio St. Anthony Catholic
St. Pius X
Tomball Concordia Lutheran
District 1
Argyle Liberty Christian
Addison Trinity Christian Academy
Dallas Bishop Lynch
Dallas Parish Episcopal
Fort Worth All Saints
Fort Worth Nolan Catholic
Midland Christian
Plano John Paul II
Plano Prestonwood Christian
TAPPS DIVISION I BASEBALL
District 4
Eagle Baseball
Beaumont Monsignor Kelly Catholic
Katy St. John XXIII
St Pius X
Tomball Concordia Lutheran
TAPPS 6A BASKETBALL
District 4
Eagle Basketball
Beaumont Monsignor Kelly Catholic
Katy St. John XXIII
St Pius X
The Village School
Tomball Concordia Lutheran
TAPPS DIVISION I SOCCER
District 4
Eagle Soccer
Beaumont Monsignor Kelly Catholic
Katy St. John XXIII
St Pius X
The Village School
Tomball Concordia Lutheran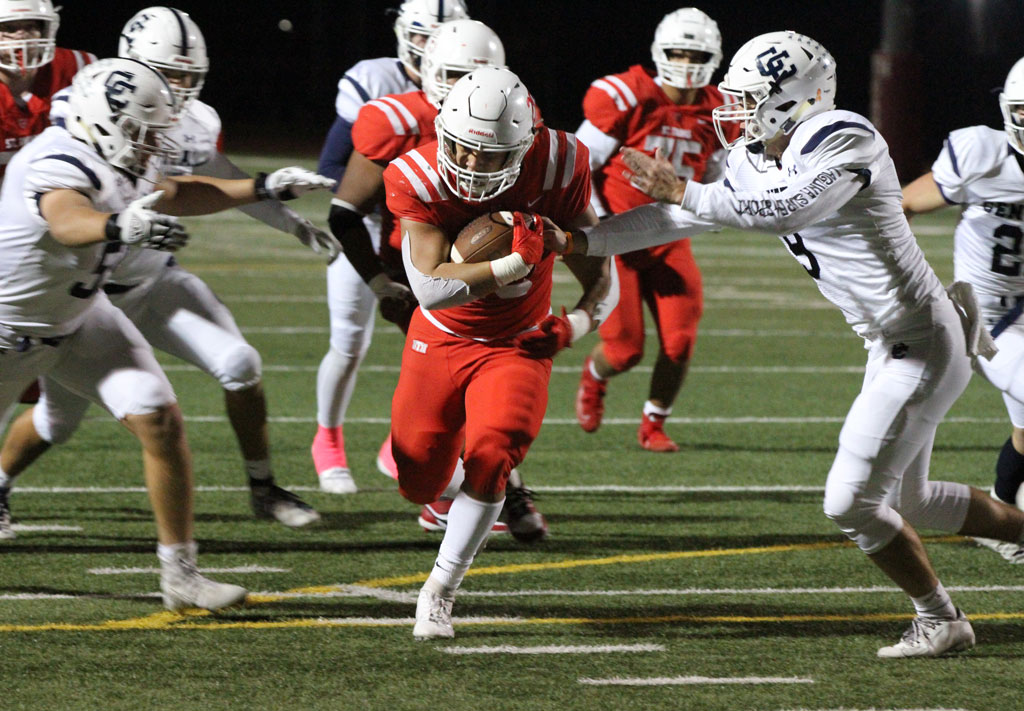 Eagle Football can clinch its sixth district championship in eight years with a win at SPX November 8.  The introductory Eagle season with head baseball coach Adam Massiatte delivered St. Thomas to its sixth TAPPS Division I state championship game in 10 years and ninth state tournament in the decade. The Eagles cashed titles in 2010-11, '14 and '17, and were eliminated in each of the other six seasons by the eventual champion.  Kenny Martin '01 has led Eagle Soccer to scintillating 63-12-7 record since 2017 with consecutive state Final Four appearances and the 2018 championship final.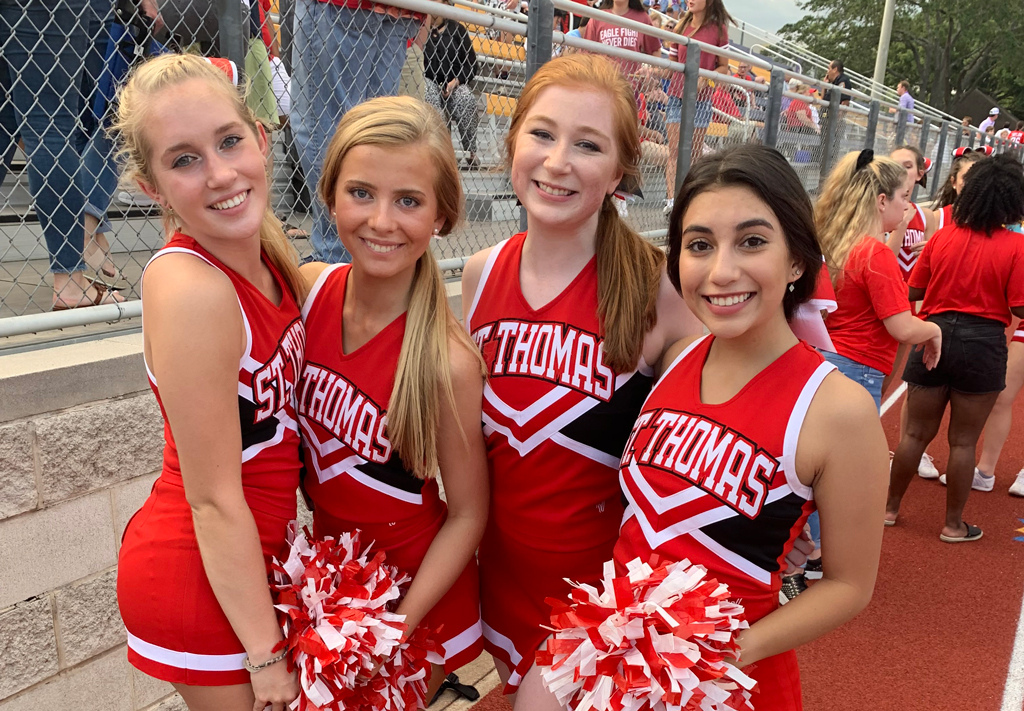 Eagle Fight Never Dies!