The St. Thomas faculty member tackles a speed round of questions.
Before joining the ranks of college prep academia, you lived bright lights, big city in the frantic world of advertising. How did you land on Madison Avenue (or more accurately, West 33rd Street) as a talented, wide eyed LSU graduate?
"I cold called agencies directly from Baton Rouge instead of applying online. The fourth contact was Universal McCann (full service marketing and media with global headquarters in New York). I was immediately transferred to an account executive. He looked over my resume during the conversation … had me fly up the next week to meet … made the job offer within 15 minutes of the interview.
"For three years I was a media buyer … negotiated commercial placement ("upfronts") with television networks. My biggest account was Kohl's department stores. In 2008, we had $200 million to divide between prime time, day time, cable, and syndicated programming."
In a nod to Don Draper, what was the benefit?
"As a client to the networks, all sorts of swag and schmooze. ESPN gave me their suite at Madison Square Garden for (NHL) Rangers games. Amazing sport in person. Knicks games, Yankees and Mets at the old stadiums.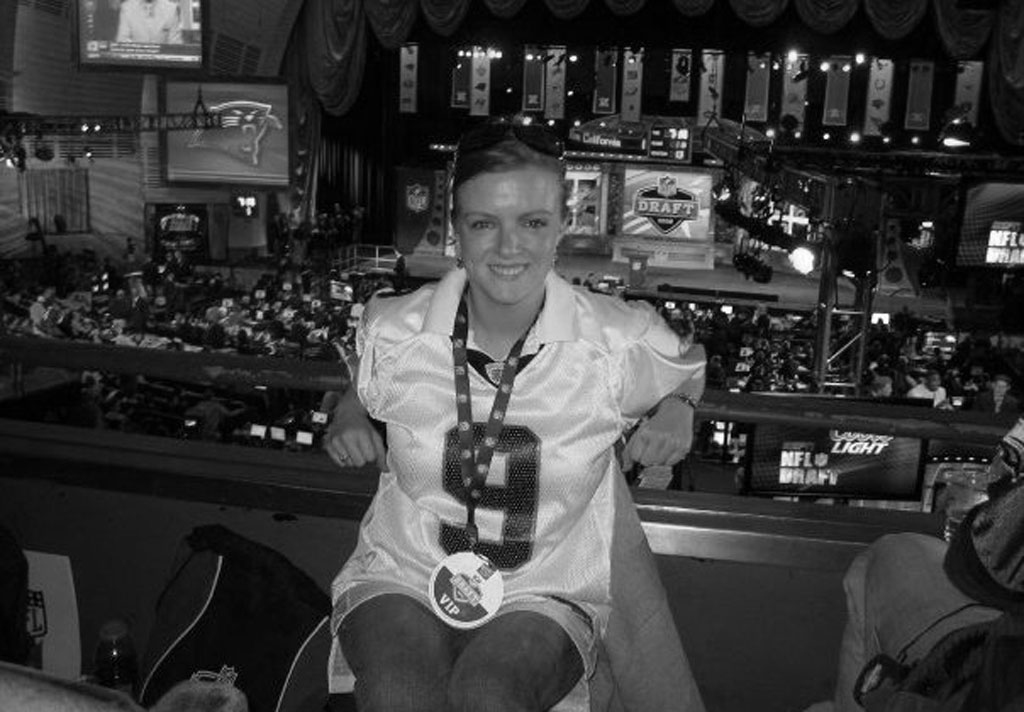 "The best phone call ever was reaching my dad and telling him he needed to come to New York at the end of the week. He's inventing all these excuses why he couldn't travel. I told him, 'Well, I'll just have to sit with someone else in the VIP section of the NFL Draft.' There's a long pause. Then, 'What day do I need to be there?' We were the only two in the room with Saints stuff, front and center. Everyone else was decked in Giants and Jets gear.
"I lived in Astoria (Queens) which is the largest concentration of Greeks outside of Athens. Every day was inside My Big Fat Greek Wedding. I found an awesome basement studio apartment in the house of an older married couple. They looked after me, invited me to their kitchen for dinner during the week. One of my first introductions to the brave new world was opening the door into a sidewalk filled with morning snow. I called the office, asked what I should do, and was told to put on my snow boots, walk to the subway, and get to work. I said, 'What boots?'"
In the cornucopia of creating the phenomenon of youth obsessed consumerism, what's the lasting New York, New York moment?
"Billy Joel and the Last Play at Shea (final concerts before the Mets' Shea Stadium was demolished). Three hours with a guest list of Garth Brooks, Steven Tyler, Roger Daltrey, Tony Bennett, John Mayer. Sat three rows from the top. They all looked like ants and it didn't matter.
"This was seven years after the 9/11 attacks.  For 'Goodnight, Saigon' and the chorus And we will all go down together, the stage was filled with NYPD, NYFD, first responders, reps from each branch of the military. Then two spotlights representing the twin towers. Fifty-five thousand people in the house, I'm in a section of New York Italians, and we're all crying out hearts out.
"Then for the last encore, Billy Joel tells the crowd he's not allowed to be the last to sing in Shea Stadium. It has to be the first to sing at Shea. Here comes Paul McCartney and the finale is "Let It Be." The most emotional performances I've ever seen."
Tomorrow never knows. Why give up the time of your life?
"I'm very close to my family and I only had a chance to see them three times a year. So I quit. That was the reason. I moved back to Louisiana, got an advertising position in Lafayette, was laid off when the market crashed. The industry was redefining how they would going to do future business. I had this gut feeling about teaching. Started taking classes at Nicholls State University and finished the certification with a master's in September 2012.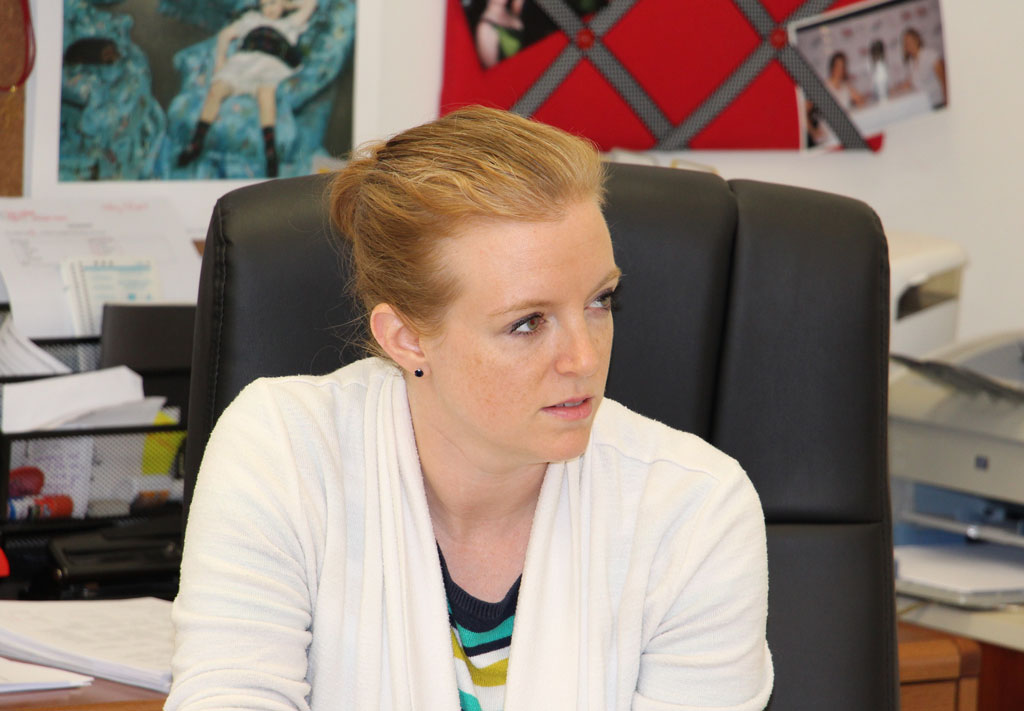 "That took me back to E.D. White Catholic High School in Thibodaux where I graduated. It's a little odd when your teachers from high school become your co-workers. But I was ready to stay there forever – teacher, department head, dean of students, assistant principal, principal, president, retire. I had it all mapped."
We plan, God laughs. What happened to bring you to Houston and St. Thomas in 2015?
"My sister and parents relocated to the city and I soon followed. St. Thomas intrigued me because of the Basilian legacy and the many similarities with the religious order that founded E.D. White (Brothers of the Sacred Heart). I was completing a PhD program through Catholic University in D.C. My dissertation focused on charisms and what happens when the numbers shrink inside religious life. I started in 2013 and wrapped up November 2018. Six years but I loved doing the research, that was the passion more than career development. And joining the English faculty at St. Thomas has been the exact fit I expected."
Other cravings have led you to crisscross countries near and far. When did you become the intrepid explorer?
"There's always been a curiosity to experience cultures and heritage. Australia was the first overseas trip … bungy jumping, scuba certification, hiking through jungles. Unfortunately, the skydiving was canceled. My sister lived in the Netherlands for three years so I took full advantage of the opportunity to visit several locations. Paris three times. Rhine River cruises. Rome, Florence, Pisa, Verona, Venice.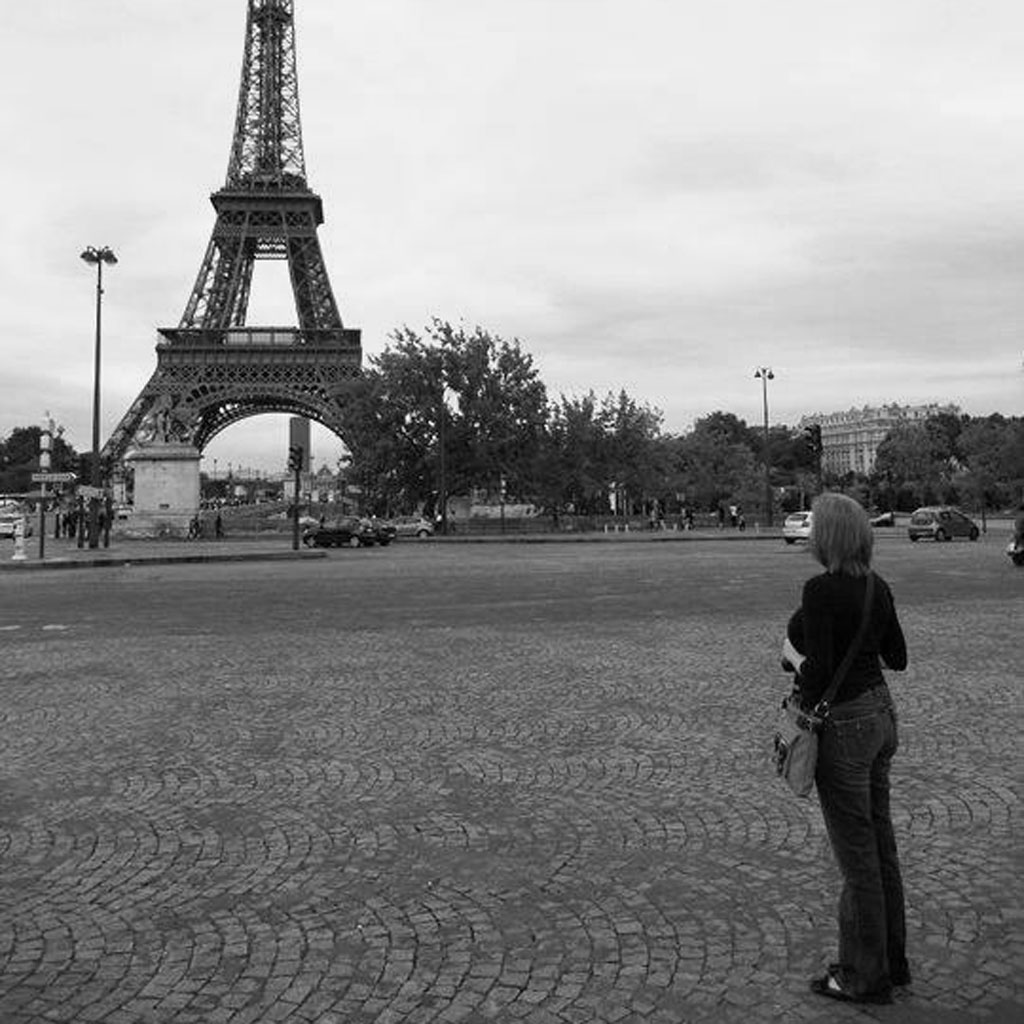 "My favorite spot in the world is Adelboden, Switzerland. It's a holiday resort in the middle of the Bernese Alps and I would move there tomorrow if I could. I found it almost by accident, part of a summer group excursion sponsored by Nicholls. There's a gondola from the valley to the mountains. On the descent are countrysides, farming, cheese dairies, waterfalls, skiing and hiking trails. It's paradise."
You entered matrimonial bliss on September 7. Is it mandatory that anyone with a wanderlust orchestrate an exotic destination wedding?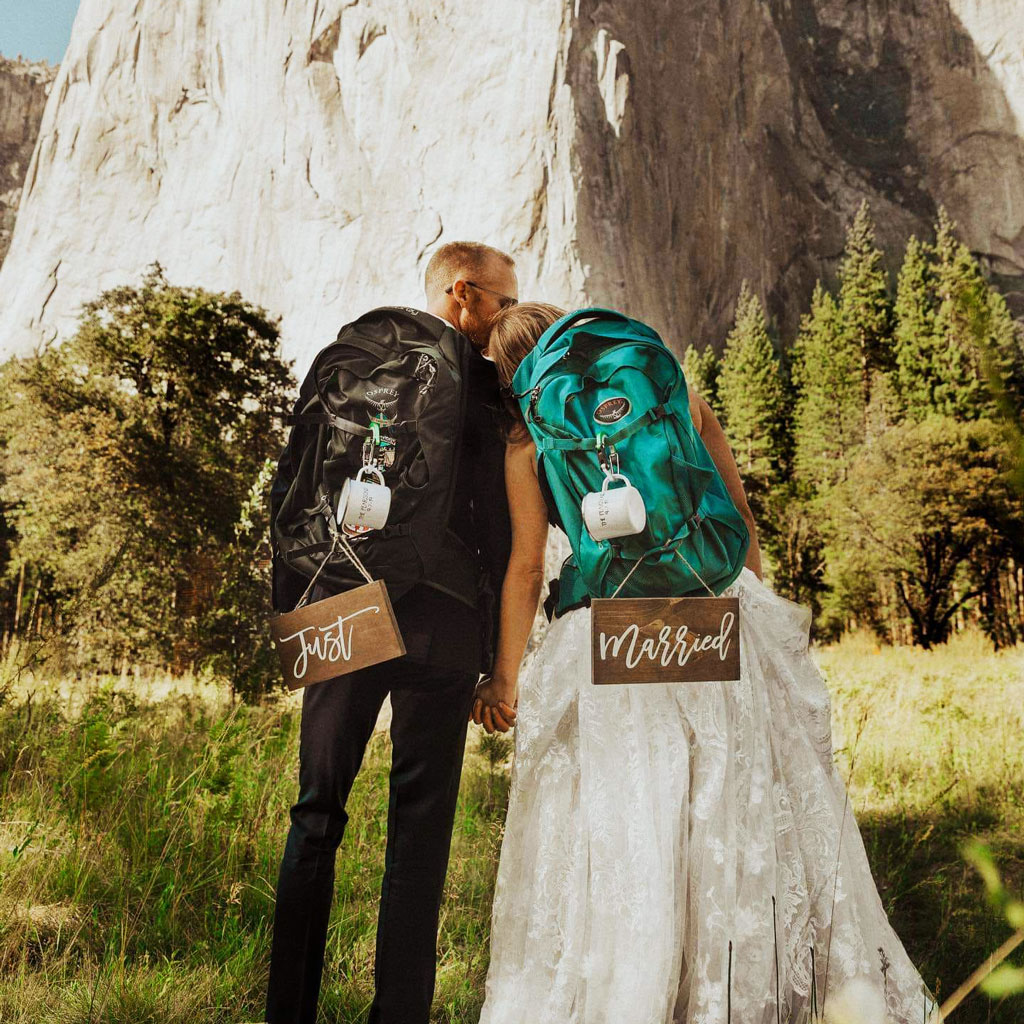 "Not required but my husband Dane and I wanted a particular setting that fits our adventurous side. Our first choice was a castle in Ireland but that didn't work. We decided on a resort at Yosemite National Park. Absolute blast. Even got in some climbs on El Capitan … a 700-foot 6-pitch route called After Six. No calamities, no broken bones, no emergency rooms. Good times."
What's the next exotic port of call?
"Dane and I are honeymooning in Thailand which will be my fourth continent to visit. We have South America planned (for 2020), then Africa, and a birthday trip to Antarctica because the life goal is to visit all seven continents before I'm 40."
Who supplies the theme music for such wide ranging escapades?
"Mumford & Sons, any time, anywhere. First time I saw them was a small dive venue in New Orleans and they were as good then as they are now. Saw them again at Bonnaroo. Have been to Coachella. VIP front row at Lollapalooza for Red Hot Chili Peppers. McCartney last year at Austin City Limits was tremendous. There are a ton of favorites."
Given your roots down on the bayou, what are the best cajun bon temps Greater Houston has to offer?
"BB's Cafe is strong. Dane would say Bullet for the King po boys are the best (chicken stuffed with cream cheese and jalapeño, wrapped in bacon). I go for their Surf and Turf (half fried shrimp, half roast beef debris). Best gumbo is of course mine but BB's seafood (shrimp and crab meat) is in the game. Best boiled crawfish is The Boot (in the Heights)."
Oui, cher. And remember, if you ever don't like what's being said, simply change the conversation.
Catholic. Basilian. Teaching Goodness, Discipline and Knowledge since 1900.